Pastor Who Died and Came Back to Life Explains His Horrible Encounter With Hell and Glorious Heaven (Video)
Pastor Who Died and Came Back to Life Explains His Horrible Encounter With Hell and Glorious Heaven (Video)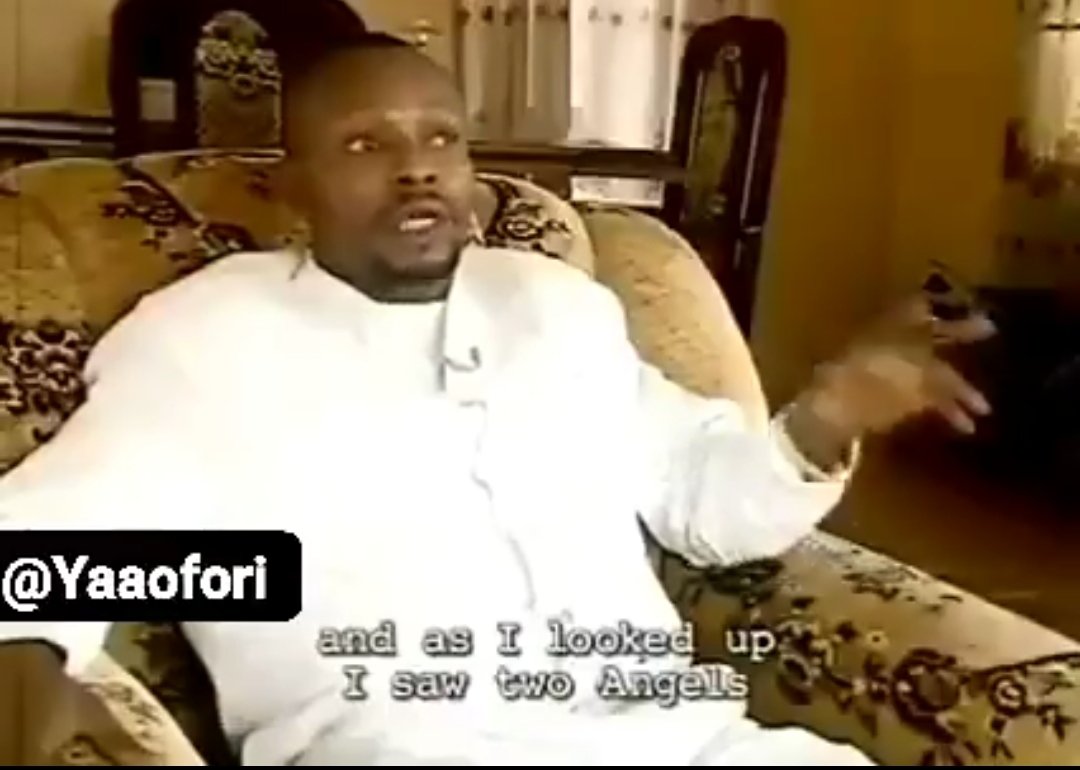 Pastor Daniel to be specific, he became sick for a period of a short time and before he knew it he was taken by a an ambulance. There with his wife trying to give him fresh air. On his way to the hospital, he's asking God for forgiveness of the sins that he has committed, because he could see that he was going.
In a twinkling of an eye, the man of God dies and arrives in heaven. He said, his experience was like 15 minutes, but then according to the reports, he is died for 3 days.
Isn't it that, in heaven there is no night, time is not calculated according to the physical realm. So he could not see that it is been 3 days, but then he said, he could hear the voices of people talking, saying "it has been 3 days, let's take him to the mortuary!
He did not know what was happening, the angel took him through all the glorious experiences of heaven, and after that took him to hell where he could see people crying begging God for mercy.
He said, "there would be no sign of their flesh smelly or show the burning part but they were on fire. Some were eating their flesh, but it will grow back again, he asked the angels why are they doing that? He said these were witches on the Earth, they specialised on eating other people's flesh.
Another one was shouting, "I was a pastor, I stole the church money! Some were also saying their stories that took them to hel, he felt very pitiful for them, and the Angel said to him, "this is your portion Daniel!
He said "No" I've been a pastor all my life, and I've served God wholeheartedly, the angel said to him, "when you were on your way to the hospital you were asking God for forgiveness, but he could not forgive you because, you couldn't forgive your wife, for that you will go to hell!
He begged for mercy, and the angels said, "as we are talking now, the church is praying for you to come back! "I'm giving you the last chance, go and tell the church to preach the gospel of repentance and everyone put their houses in order. "Go and share the experiences that you have had with heaven and with hell.
So when his spirit returned back to his body, he woke up there and everybody is having something to freshen him. Some are holding bibles, some notebooks, some papers of some sort, they are all trying to create means for him to get fresh air.
He is is asking the people, "what has happened? Because he only sees himself with the trouser, but without the shirt. The wife says, "when we get home I will explain to you what has happened!
So he is explaining that experience.
Brothers and sisters, accept Jesus today, as your Lord and your Savior. Don't allow anybody to mislead you that heaven and hell is a myth. It is not a myth nor an illusion, these two places exist.
So if you miss heaven for anything, you've got no one to blame, because after someone has given you the information, please you have got a power of choice. It is up to you to decide, whether you follow that information or you do your own research. It is until then and decision on what you found out yourself. God bless you.
Watch Video Below: