"Pastor Iginla strangled me, threw me out of our house & took away my kids" – Estranged wife, Blessing Laments
"Pastor Iginla strangled me, threw me out of our house & took away my kids" – Estranged wife, Blessing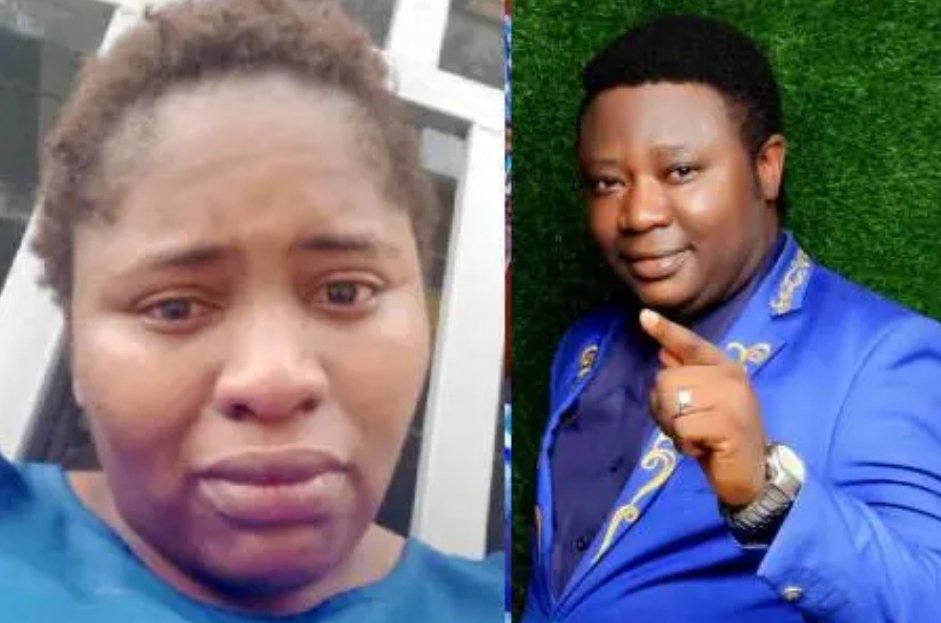 Blessing Joseph, The estranged wife of Senior Pastor at the prophetic fire Embassy International Church Port Harcourt, Precious Iginla, has made some claims regarding her ordeal at the hands of the clergyman.
During her recent interview with Chude, Blessing revealed how the clergyman threw her out of their home after she sold some plastic chairs in the house to feed the family.
Narrating her ordeal, Blessing Joseph said,
"Precious Iginla started beating me one week after our wedding. He would often slap me and strangle me when provoked. Precious would lock me out of our home whenever I came late from the market.
My former neighbors in Nigeria and South Africa had to beg him on my behalf multiple times after he locked me out. I stayed with him because his church members and our neighbors convinced me. I do not know where our children are at the moment."
Narrating further she added,
"One day, Precious traveled to see his brother in Abuja without leaving sufficient money for feeding behind. He left N7000 for me and two kids to feed. I urged him to add more money, but he refused to add more money. However, I proceeded to sell some of the plastic chairs at home for N12000.
I used the proceeds to feed myself and our kids. Precious got furious upon his arrival, and he assaulted me before he finally sent me parking. The incident happened 11 months ago. We were married for 7years."
Precious Iginla is the younger brother to a popular Abuja-based Pastor, Joseph Iginla. Joshua Iginla is a Nigerian pastor, televangelist, and prosperity gospel preacher regarded by some as a prophet. He is the founder and senior pastor of the Champions Royal Assembly, a megachurch that meets in an 80,000 seat auditorium in Kubwa, Abuja, Nigeria.
The post "Pastor Iginla strangled me, threw me out of our house & took away my kids" – Estranged wife, Blessing