Pastor Asks his Church Members to Strip, Bathes Them During a Service in Ghana (Video)
Pastor Asks his Church Members to Strip, Bathes Them During a Service in Ghana (Video)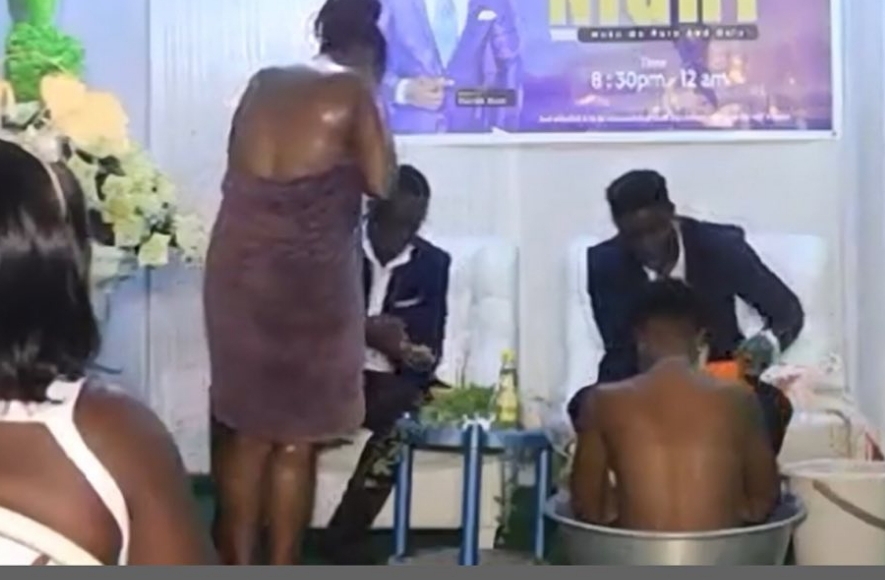 A video footage is currently making sensation on the social media now, Exposing the moment a supposed pastor from Ghana asked his church members to strip and he bathe them right in the the church.
It was Sighted in the video footage the moment one of the pastor was rubbing the female member with unknown cream after bathing her.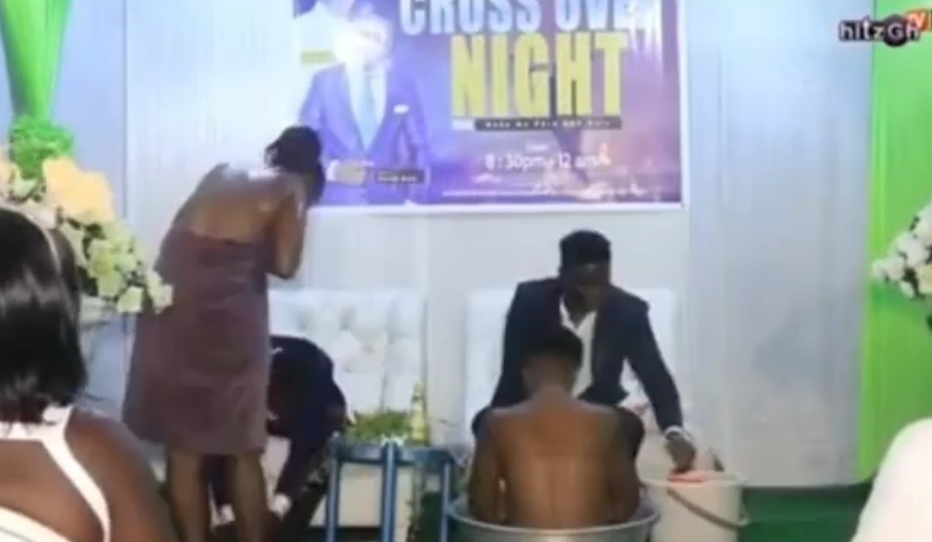 The video footage has stir up reactions on the social media as people wonder what is going on with some Self claim men of God this days, perhaps it is the sigh of End time.
Watch Video Below: