Oga Abeg! Soldier Man Breaks Down Crying And Begging after His Superior Officer Caught Collecting Bribe (Video)
Oga Abeg! Soldier Man Breaks Down Crying And Begging after His Superior Officer Caught Collecting Bribe (Video)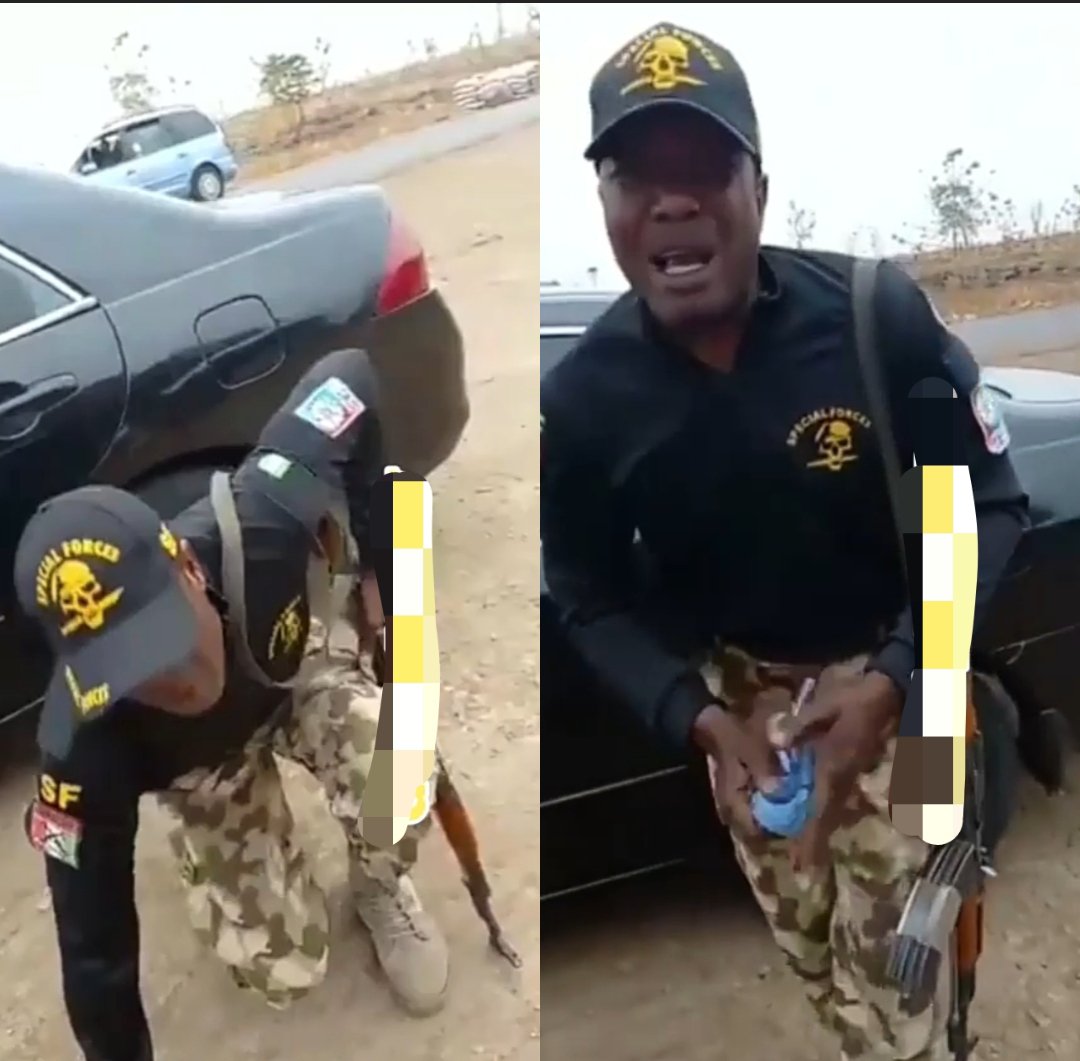 It Was a State Of Drama as Soldier man break Down crying like a baby after his Superior officer allegedly caught him red handed collecting bribe From people.
In the video footage, the soldier man Could be heard crying and begging his superior not to punish him saying " Oga please, Oga please I don tale for army ", this he said repeatedly while kneeling down but his superior insisted that he brings out the money he took from people.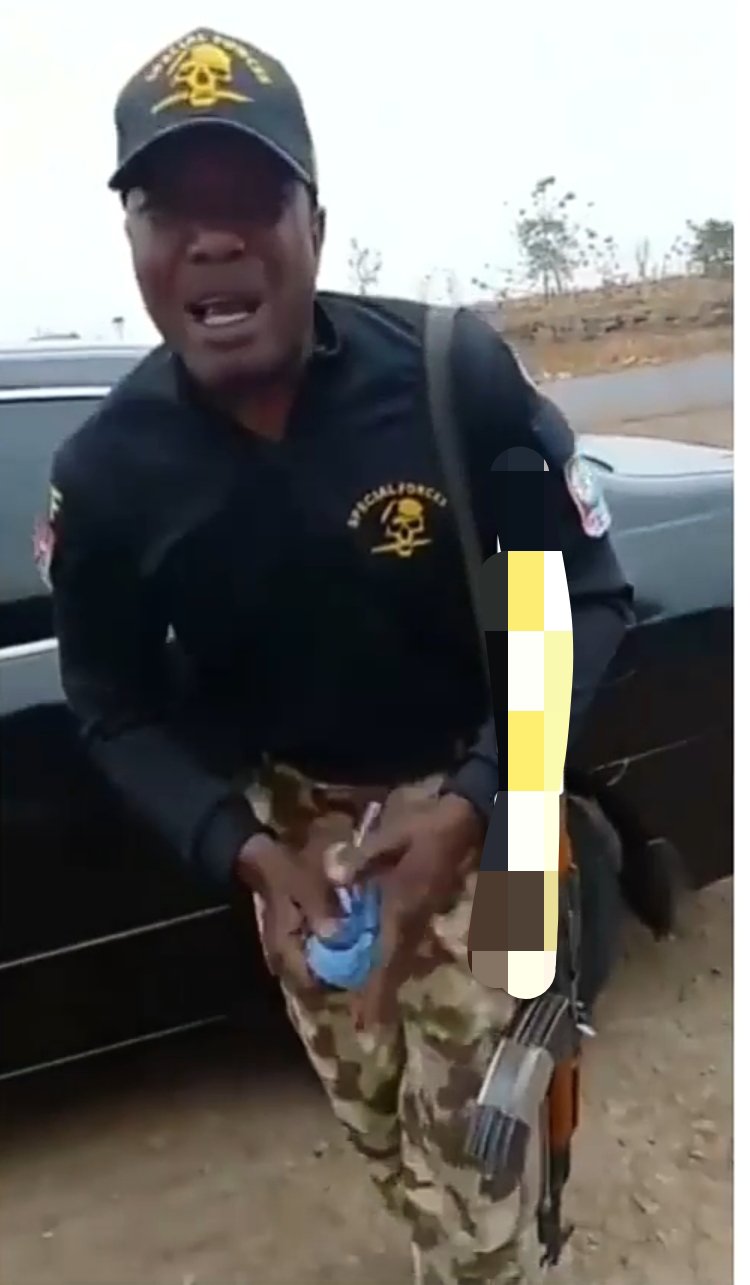 His superior however scolded him by asking " Why are you crying like a newly recruited soldier "?
Watch Video below: