Nigerian man Left Amazed After Spotting a Little Boy Riding a Fully Loaded Okada Of 5 People to school (Video)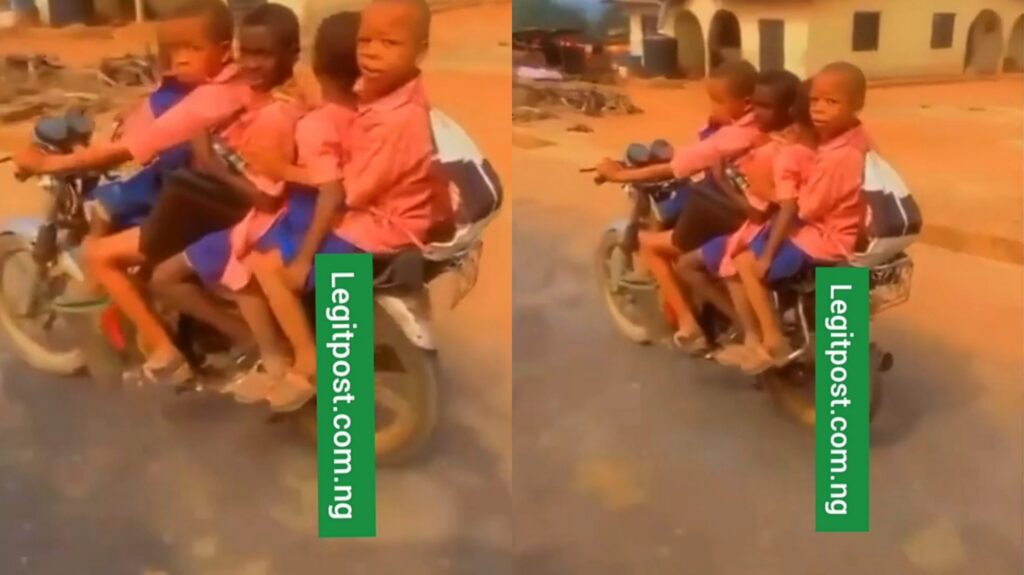 Nigerian man moving on the highway got the shock of his life, after spotting a little boy riding a bike filled with 5 children to school.
In the video footage, the man could be heard saying " Ahh! See a small boy riding Okada loaded with 5 people ", the little boy overheard the exclamation of the man, but was just focused while on high speed heading to his direction.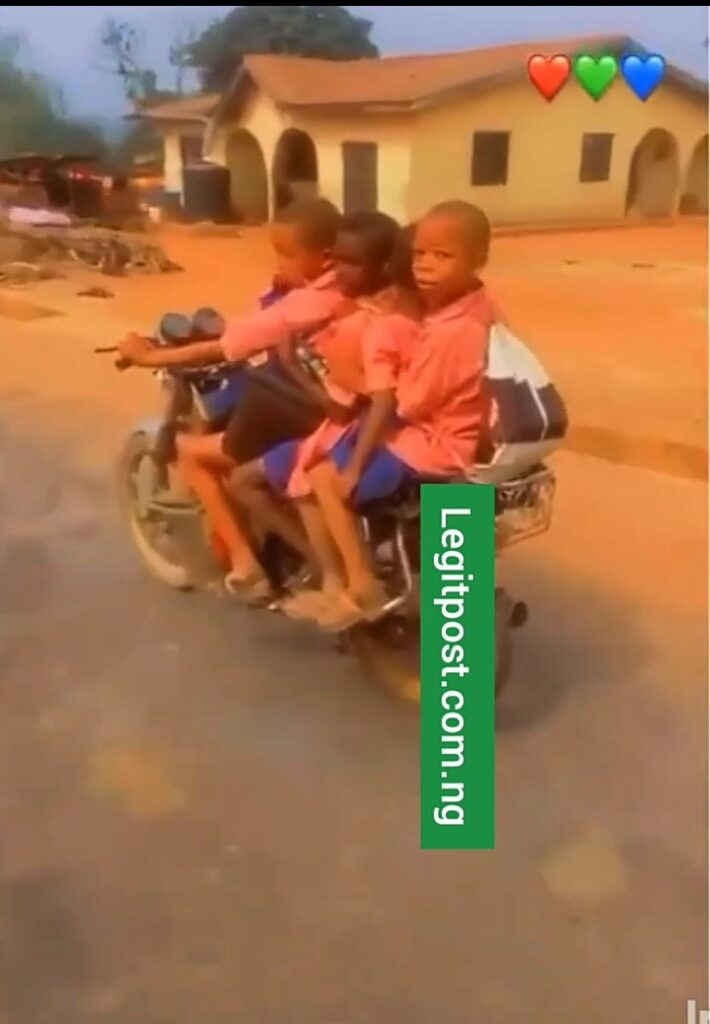 The video footage, generated reactions on the social media.
@ ash_le_yyyy said: Some circumstances don't allow children to be children they've experienced all of Iives hardship before they are 18
Indeed is usual incident to see a little boy ridding Okada filled with people.
Watch video footage below: