"Next Time You Will Learn Sense" – Afia Schwarzenegger In The Mud As Tonto Dikeh Snubs Her 'Bestie' Arrival in Nigeria (Video)
Nigerian actress, Tonto Dikeh was nowhere to be found at the airports today, as Ghanaian comedian Afia Schwarzeneger arrived in Nigeria earlier today, which is unfortunate.


As the famous saying goes that one good thing deserves the other, fans were expecting to see the face of Tonto at the airport to welcome her good friend.

Afia Schwarzenegger was one of the people who went out of her way to make sure Nigerian actress Tonto Dikeh felt more comfortable when she landed in Ghana a few months ago.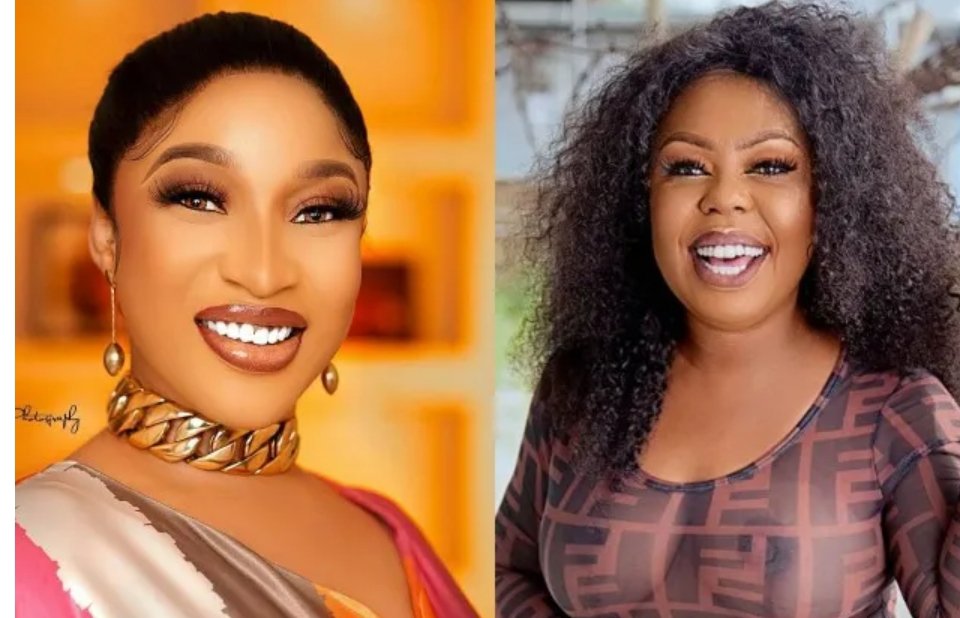 You could recall that Tonto was met at the airport by Afia Schwar, who took her on a trip of the country's hot spots and places she could chill out and have fun. She was swooning over Tonto like she'd spotted a superstar.
Tonto Dikeh filmed a video after flying to Nigeria to show her gratitude to Afia Schwar for making her time in Ghana a pleasant one and giving her $10000 as a parting gift for her son.
Tonto Dikeh was supposed to repay the favor when Afia Schwar visited her country, but she didn't.
She could perhaps have re-posted Afia Schwar's videos on her Instagram page or acknowledged her presence in her country, but neither of these events occurred.
Watch Video below: