Never Have I Ever Season 3 Netflix Release Date Confirmed and Coming This May 5, 2022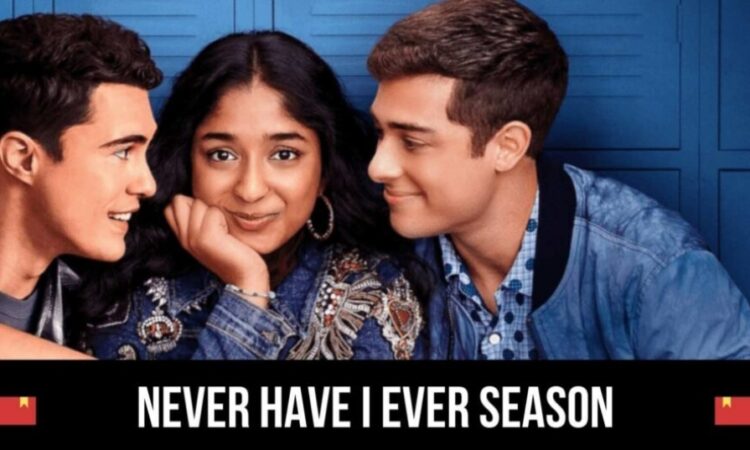 Never Have I Ever Season 3 Netflix Release Date Confirmed and Coming This May 5, 2022
The third season of Never Have I Ever is already on its way, so don't be surprised if you see it. There's going to be a third season of the Netflix show. Devi Vishwakumar and all of her friends and classmates from Sherman Oaks High are going to return. Oh, and her two boyfriends, Paxton and Ben, of course!
In season two of Never Have I Ever, there was a big surprise ending. We all want to know what happens next! Another season? If Paxton does more shirtless D.I.Y. projects for no reason at all, will we see more of it?
At the end of season 2, one of our main characters learned something that will set the stage for season 3. Devi and I are going to have a lot of fun on this wild ride. What about season 3 of Never Have I Ever? Everything we know so far:
Is The Third Season Of Never Have I Ever Confirmed?
Although a specific release date for Never Have I Ever season 3 has not been revealed, co-creator Mindy Kaling has stated that the show will return to Netflix sometime in summer 2022.
Kaling commented on Twitter in March "Hey crickets! We've got some exciting news for you this morning: season 3 of Never Have I Ever will premiere this summer! Additionally, we were recently renewed for a fourth and final season, which we are overjoyed about. We can't wait to share with you all of the sizzling romances and humorous adventures we've planned for you. We appreciate the support of all our fans, particularly the Bevi and Daxton stans. "How we adore you!"
‼️‼️‼️ @neverhaveiever pic.twitter.com/xAaANAZWwa

— Mindy Kaling (@mindykaling) March 8, 2022
According to this remark, the third season will be expected to premiere on May 5, 2022. While season 1 was released in April, season 2 was released in July. Let's hope for another July release!
Never Have I Ever Season 3 Cast: Which Characters Will Return?
As was the case at the conclusion of season 1 and the start of season 2, it appears as though all of your favourite characters will return in season 3. The following are the characters who will almost certainly return in Never Have I Ever season 3:
Maitreyi Ramakrishnan as Devi
Darren Barnet as Paxton
Jaren Lewison as Ben
Ramona Young as Eleanor
Lee Rodriguez as Fabiola
Megan Suri as Aneesa
Poorna Jagannathan as Nalini
Richa Moorjani as Kamala
John McEnroe as Devi's narrator
Rushi Kota as Prashant
Sendhil Ramamurthy as Mohan, Devi's dad
Christina Kartchner as Eve
All of Devi's classmates will almost definitely return as well. It's also possible that Common will make his return as Dr Chris Jackson, as his relationship with Nalini blossomed over the course of a few episodes in season 2.never have i ever season 3 cast
What Will Happen In The Third Season Of Never Have I Ever?
Never Have I Ever season 3 will almost definitely go deeper on Devi and Paxton's relationship now that the two are dating. But just when you thought Ben might be out of the picture, there are still some feelings.
Following Eleanor's confession of how Devi felt for him, an angry Ben stands and watches Devi and Paxton dance together. He's definitely still in love with Devi, but what will happen now that she's with Paxton? And how does Aneesa's connection with Ben factor into all of this?
Elsewhere, season 3 may look more into Nalini's relationship with Chris or show her starting on a new one. As for Fabiola and Eve and Kamala and Prashant, there is likely to be more to come from them.
If Devi and the other characters start a new school year, they can expect to see even more new people and maybe some surprise guest narrators as well.
Where Can I Watch Never Have I Ever Season 3?
Because Never Have I Ever is a Netflix show, you can expect season 3 to only be available on the service. Season 1 and 2 were also available on the service before it. Even though the price has gone up recently, there are still many options to see which Netflix subscription is best for your money.
Trailer Of Never Have I Ever Season 3
I'm sorry, but right now there is no sign of a trailer for the third season. However, when it comes out, we'll let you know.
Here is the Never Have I Ever season 2 trailer:.