Nadia Nakai and AKA's 'best friend' having a ball of a time
Nadia Nakai and AKA's 'best friend' having a ball of a time
Although it has not been confirmed whether AKA and Nadia are in a relationship, the rapper posted a video of herself bonding with King Louie.
You might have forgotten about the rumour that South African hip hop rappers Kiernan "AKA" Forbes and Nadia Nakai Kandava are in a relationship, but Nadia has taken the time to remind you with a recent Instagram post.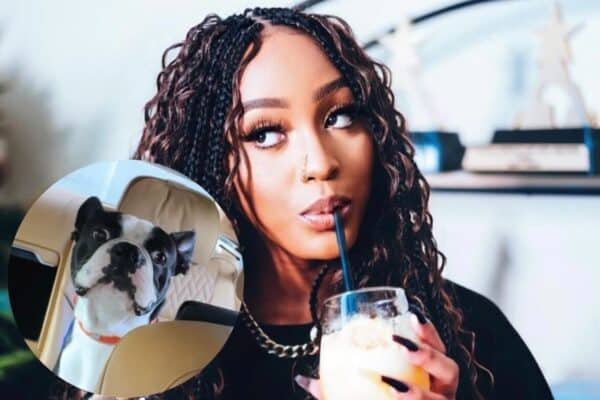 Taking to her Instagram story, the Bragga rapper posted a video of herself bonding and spending some time with an adorable Boston terrier which looks exactly like AKA's dog, King Louie the 13th Forbes.
In the video posted on her story, Nadia was heard telling Louie that he is starting to become obsessed with her, and the dog was even seen grabbing Nadia's arm when she tried to pull away from him.
The video has now expired from the rappers Instagram story.
The pair sparked dating rumours at the end of last year, during the festive season, when she was gifted a Rolex timepiece from her "secret Santa" which resembled the exact same timepiece which AKA had bought for his late fiancé, Anele "Nellie" Tembe.
Secret Santa said it's gonna be an icy Christmas," said Nadia in the caption of her post.
They both also went on vacation, and even though it has not been confirmed that they were together, the pictures which the two posted from their vacation appear to be from the same location.