"My Wife Comes Home Late Night Drunk, Men With Cars Drop Her Home I Still Love Her- Man Narrates (Video)
John karanja from Nakuru county has narrated how his wife has being coming home drunk and men with big cars drop her late night at home.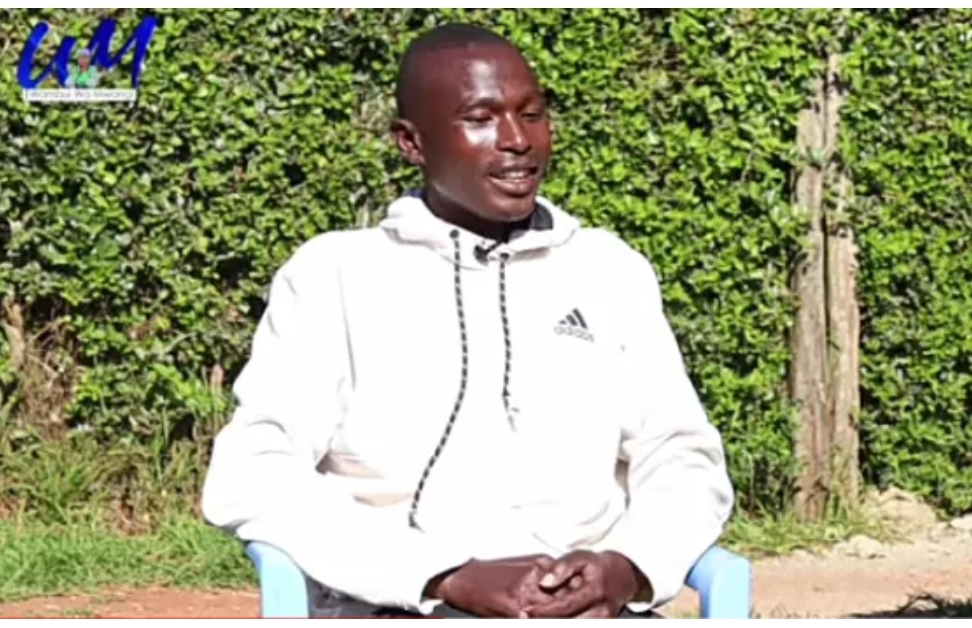 According to John is that he met his wife as he was working at their grandmother home where he was doing construction jobs and their became friends.

He says that as this girl kept on visiting her granny he fell in love with her and after few months she got pregnant and that when he married her.


John claims that all was well untill his wife gave birth to a baby boy and after nine month she found a job as a teacher and sometimes she would earn more than him.



After an year she started drinking alcohol and going out with her friends up to late night and when he ask her they would fight and forgive each other the next day.

Things got worse as now men would pick or drop her at late night and she even forgot she had a child and when she asked her why she is doing that she told him that she is done with him and the baby.


He claims that on Christmas day his wife took all her clothes and told him that she has found a good man who will provide for.her the way she want and that was the end of their marriage.



Although she has done all this disrespectful things John claims that he still love her and would like her to come back so that they can raise their son together and build their home.
Watch Video Below:


What can you advise John to do should he go on with life or wait for his wife to come back?