"My Sons Clean My Menstrual Blood, Employers and Men Reject Me Because of Bleeding" Alice Narrates (Video)
Having menstrual periods is considered to be a healthy and normal process in women but Alice Kavinya cannot say the same thing. She has had bleeding problems that have affected her life for almost ten years.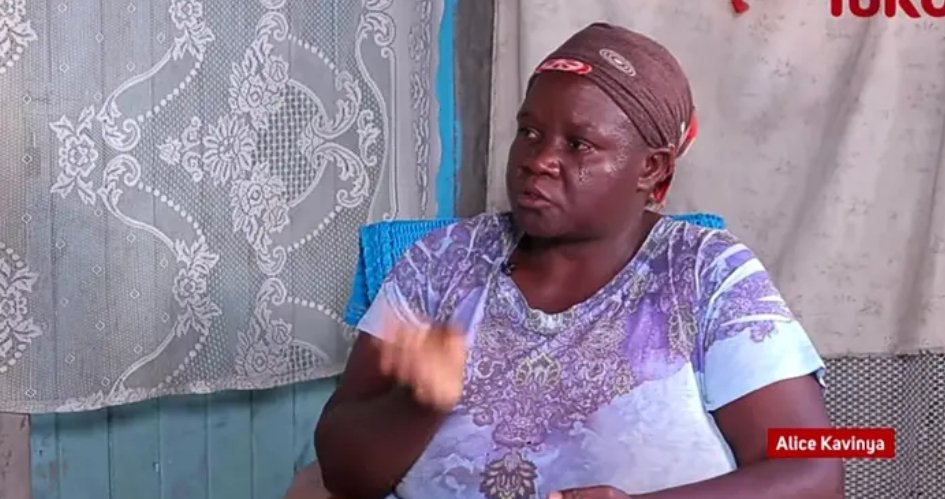 She revealed in an interview that the problem started in 2013 where she thought she was having normal periods but they persisted for over one month. She decided to go to the hospital where she was given some medicine that made the bleeding stop for some months.
The abnormal periods started again and they were bad to an extent that she could faint. When she went back to the hospital, tests were done and she was to undergo surgery but she did not have money.
She went back home and tried begging her relatives and friends for help but she did not get any. Her condition made her weak and could not go to work everyday so her employer replaced her. She tried to look for jobs elsewhere but the employers kept rejecting her due to absenteeism and being too weak to work properly.
She is a single mother of two sons, a seventeen year old and a fifteen year old. None of them is going to school because Alice cannot raise school fees. They depend on doing menial jobs to buy food and support their sick mother.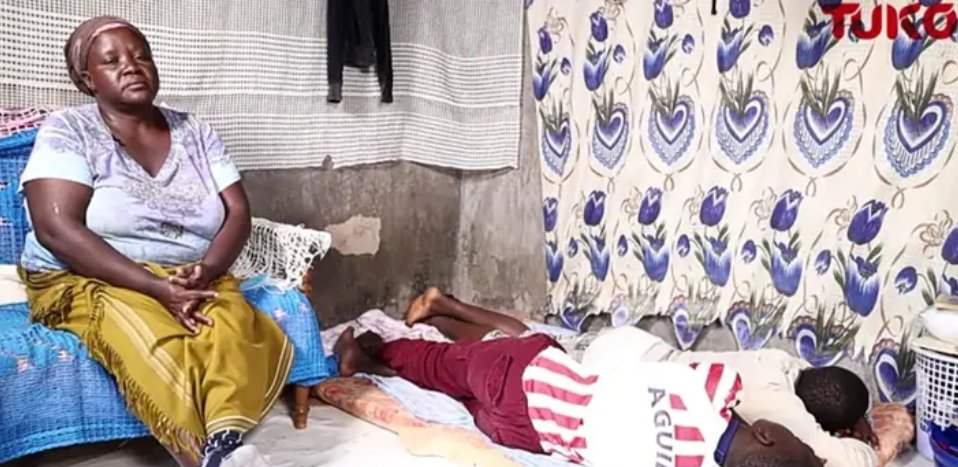 Some times when the bleeding is too much it drains Alice's energy forcing her sons to clean her. It used to be shameful to her at first but she got used to it because she has no one else to depend on.
Alice wishes to find love but every time she hooks up with a man he leaves after knowing her health condition.
She begged people who would watch or hear about her story to help her children go back to school and also raise the money required for her operation. She has also been staying in a house for eight months without paying rent and the landlord has run out of patience.
Watch her narrate the story on the link below.