My N500M Mansion, My Parents' Prayers Worked, Blessing CEO Says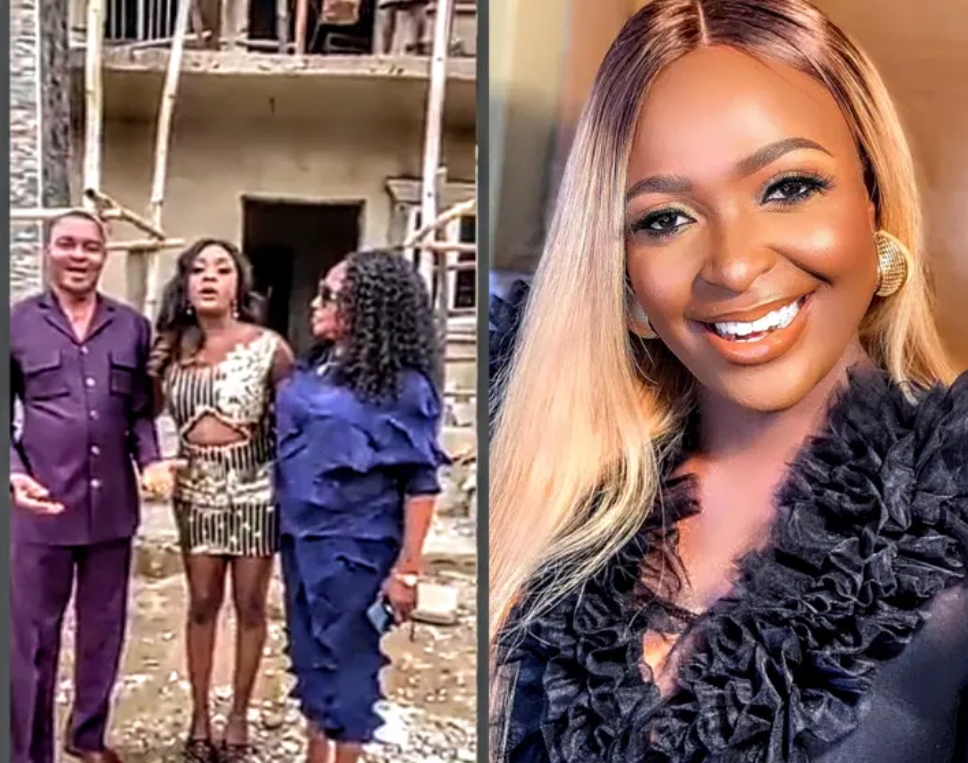 popular relationship expert/therapist Nikiruka Okoro best known as Blessing CEO took to her official Facebook page to share a throwback video of herself and her parents as she says "My N500M Mansion, My Parents Prayers Worked".
According to her, she noted that this video was recorded on May 23rd, 2021 as she said that in this five hundred million naira (N500m) mansion, the prayers of her parents indeed worked as she affirms that she loves them. Furthermore, she stated that her mum was overseeing the building project and as such people thought it was hers until a day she came around, everyone was surprised and at the moment she said someone wondered and how could this small girl own this house.
Moreso, she said that day was her 32nd birthday and as such, she didn't have up to five hundred thousand naira (N500k) In her account. However, she said that she will be determined to complete the house and she miraculously was able to finish in 7 months even when her mother was scared for her. Moreso, she said that people may not understand the reason for all her excitement, sleepless nights, struggles, and strategy she employed as she says that when her peers were going traveling on private jets to Dubai, she was busy saving to build her own home.


She said that now that she finished with it, that is when people are telling her to be quiet. In addition, she stated that a certain blogger was also alleging that it was a man who stole money from the pension board that got her the house as she said that the statement pained her so much because it was truly a man who bought the building for her, she would have appreciated it more. She, however, stated that she going to take the glory and no stranger is going to claim her sweat from her as she went on to say that her story is meant to inspire every hardworking Nigerian.
Also, she advised that ladies should not allow anyone to drag them backward as she noted that men do not give women money anymore rather these days it is the other way round. In conclusion, she said that she is the landlady and as such, she will be posting more videos. She, however, indicated that the online blogger gistlover is a lier, blackmailer, fabricator, etc who goes about spoiling her image in the name generating traffic to its page.