My Husband Wants A Divorce And I Don't, I Cheated 3 Times And He Is Calling It Off – Lady To BlessingCEO
Blessing Okoro, popularly known as Blessing CEO is a relationship therapist.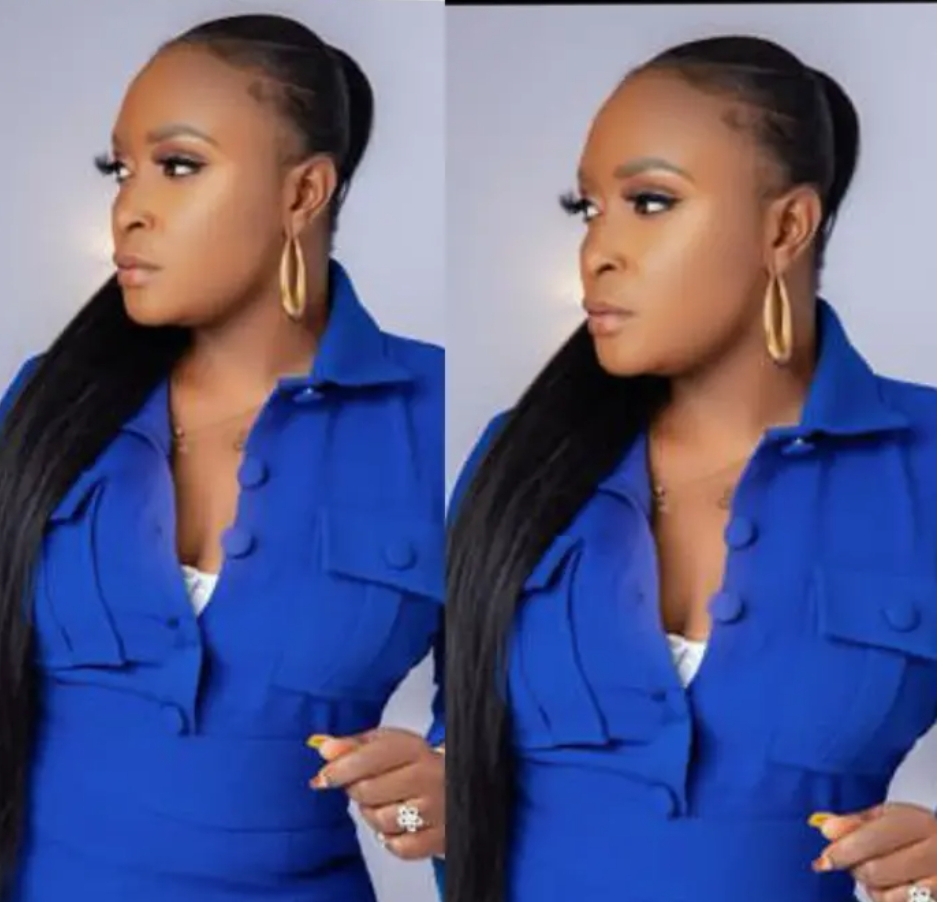 A few hours ago, Blessing CEO took to her social media page and revealed the text message a lady sent to her. The text message is about a lady who confessed to Blessing CEO that she cheated in her marriage.
According to the lady, she said that she has cheated on her husband twice and she has done it again for the third time but this last time, her husband is calling for a divorce. She added that she loved loves her husband so much but the reason why she cheated on him is that he does not satisfy her, and she does not want to be divorced.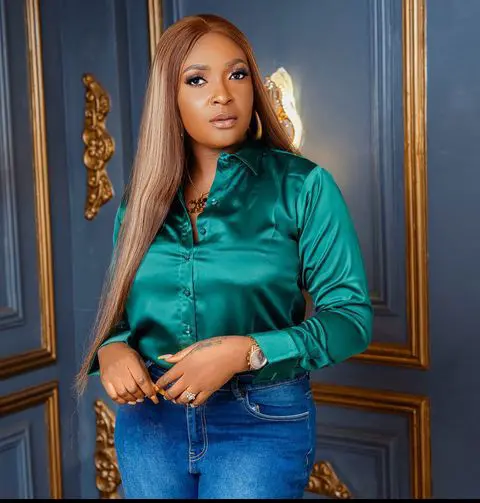 According to the lady, she said: "Blessing CEO, I have called your office line but it asking me to book a session and I don't know-how, just reply me. My husband wants a divorce and I don't. I cheated twice but this time I cheated again and he is calling it off. What can I do? I don't know why I cheated, maybe because my husband is not good in bed. I don't want to make him feel bad so I cheated. How do I sustain my marriage? I love him so much".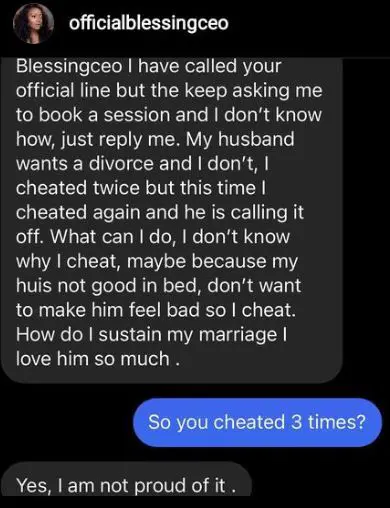 Replying to the lady, Blessing CEO asked her if she cheated three times, and the lady accepted.
Blessing CEO, however, said that for one to cheat on the same person 3 times is intentional and it's a personal choice to do so but for one to allow him or herself to get caught, it's disrespectful, but there is still a need for forgiveness.
Do you think the lady should be divorced?
What do you think the lady should do to save her marriage?
What do you think about Blessing CEO's reply?
Let's have your opinion in this regard, thank you.