My Husband Charmed Me, Made Me Sell My Land, Used Money To Buy Okada —Wife Laments

A woman, Laide Samuel recently brought a divorce suit against her husband, Wole Samuel, at Oja Oba/Mapo Court C Customary Court, Mapo, Ibadan, Oyo State.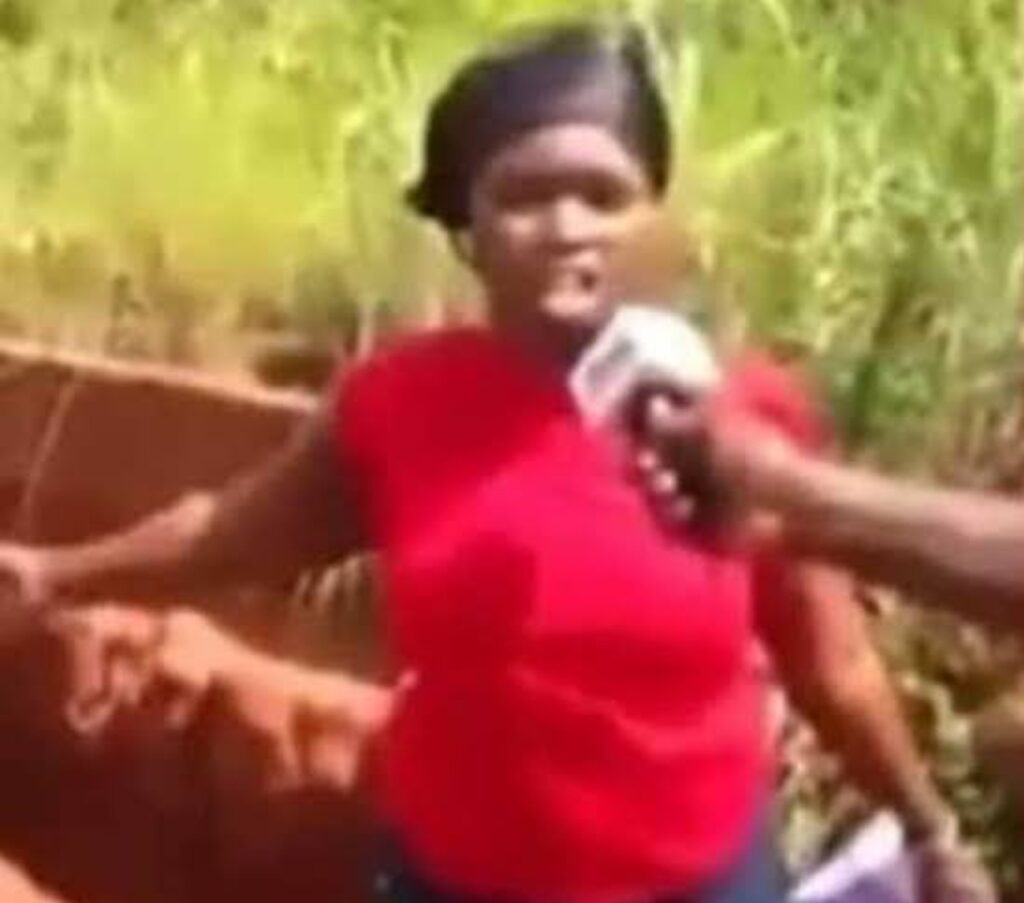 Laide sought for divorce on the accounts of battery by her husband.

She added that he was also dubious and diabolic.

According to the plaintiff, the defendant constantly fought her over her property adding that he once removed one of her teeth during one of the fights.




She added that her husband used charms on her and forced her to sell her piece of land at a give-away price.

Laide further stated that Wole used the proceeds from the land to buy a motorcycle.


The plaintiff who complained of ill health entreated the court to stop their marriage before her husband snuffed life out of her.

Wole, who acceded to divorce, accused his wife of being troublesome.

The defendant told the court that the plaintiff was always fighting him, her mother and their children.

Wole explained that Laide fought with their first child all the time and that she bit their daughter eight times during a brawl.

He also stated that she poured excreta into her mother's ucket of water, accusing her of taking sides with me.

The defendant added that his wife was destructive.

Wole explained that Laide was in the habit of throwing out his clothes and other property any time they had a misunderstanding.




According to him, she once burnt all his cloth during a fight and broke the louvers on the windows in their sitting room.

The defendant further said that the plaintiff always arrested him with the police any time they fought.


Liade stated in her testimony that: "I bought two plots of land after we had our first child but left these unattended to for years because I had no money to raise structures on them.

"My husband has refused to be responsible since we got married. I spend all my income running our home and as such found it difficult to save money to build a house on my land.


"My mother noticing how hard it was to make ends meet advised that I sold one of the plots of land to train our children in school. I discussed this with my husband and he readily agreed.

"My lord, I eventually built the house we are presently living in after much effort. Oluwole didn't contribute a dime towards this project.


"He took to fighting me the more after we moved into my house and would always threaten to pack his belongings and move out because according to him, he finds it humiliating and degrading living in a house built by his wife.

"My lord, any time my husband fought me, he would leave me nursing wounds. He once beat me and removed my tooth. I arrested him with the police on this occasion.

"Oluwole went diabolic and started using charms on me. He hypnotized me. He wanted me to sell my house and started bringing different buyers.

"He eventually brought home someone who bought the house at a ridiculous amount. This person bought it less than a million naira and my husband made me sign the documents of transaction under duress.

"Oluwole used a part of the proceeds from the house to buy a motorcycle.

"The issue of the sale of the house later got to the police who helped in retrieving my property from the buyer.

"My husband is wicked and doesn't wish me good. It is no longer safe staying married to him.

"My lord, I plead that you end our marriage, but make him responsible for our children's care, "the plaintiff stated.

"Laide has refused that peace reign in our home. Her lifestyle is the reverse of a virtuous woman.

"My wife is always at loggerhead with her mother. She once poured excreta in her mother's bucket of water.


"Laide also had a misunderstanding with her daughter and bit her in eight different places.

"My wife was advised to include my name on the documents of her landed property but she refused.

"My lord, she was the one who decided to sell her house and sought for buyers by herself. I know nothing about it.

"She employed a prophet to tell me to stop the business I was engaged in and pick up okada driving for commercial purpose," the defendant stated.


Oluwole further said that: "My wife is destructive. She breaks the louvers on the windows, throws out my clothes and set them on fire any time we fight.

"She arrested me with the police over her property and I was kept in their custody for five days.

"She gave me only N300, 000 out of the amount she was given for the sale of her house. I used an amount out of this to buy a motorcycle for commercial purpose and saved the remaining, "the defendant concluded.

Giving judgment after he had heard both parties, the court president, Chief Ademola Odunade observed that their union had broken down irretrievably.

Ruling, Odunade dissolved their union.