My Husband Changed Totally When I got Pregnant, Threatened To Divorce Me And Marry Another Woman- Woman Laments
I read a lot of novels as a little girl. I was in primary school. So, for me, love was a beautiful story of sacrifice, acceptance, and lots of joy and affection. I knew one day when I fall in love, it will be with a perfect man who will make my world exceptional. I also hoped to make him very happy and at peace with me.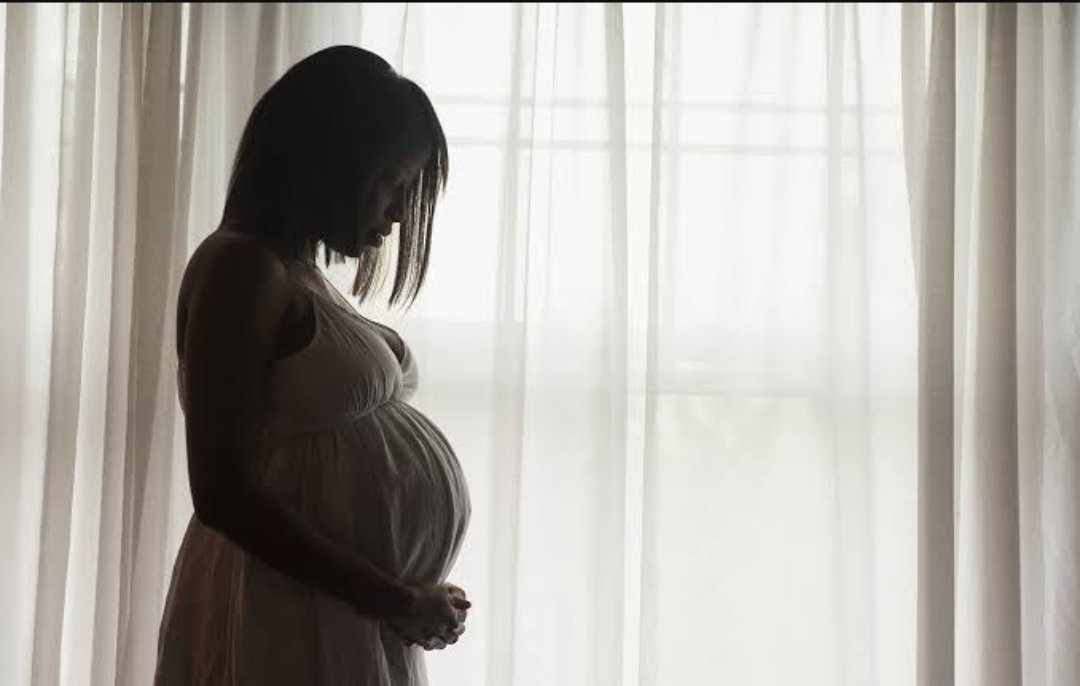 Unfortunately, life happened and when it did, it stole my long-held dream of a perfect love life. I was abused as a teenager. Not once but twice by two different people in a space of six months. These people were close to me. People who should have provided safety for me. I was traumatized so I couldn't open up to anyone. For so long, I had to live with the pain and the wound such abuse created in me. I suffered in silence. I battled with health issues. For years, I was thinking of how to end it all and find peace in perpetual sleep.
And then I met Kwasi. He was kind, caring, and very supportive. I gave him my all. He also gave so much of him to the relationship. Sadly, there was a bottleneck. He was already seeing someone else before me. I wasn't the number. At best, I was his number two. He told me often, "If I met you earlier in life, our story would have been different. I would have chosen you first and look at no one else." I believe him. He hardly lied to me so I hung on to those words and continued to love him in the shadows.
One day, Kwasi got married and his marriage brought an end to every hope I harbored inside of me. We slowly drifted apart while looking back at each other from the distance.
The heart heals. The heart moves on but it doesn't stop loving. I moved on but I'm a woman who desires to be loved desperately so I opened my heart up to find love again.
I met a new guy. He said he was called Kwasi. I said in my head, "Again?" He cared so much for me so I said yes to his proposal. He became my everything; my world. My peace. My heart's desire. After several years of dating, I accepted to marry him. I was very sure he was the one but strangely, all my family members and close friends disapproved of him. I don't know what the issue was but he had bad approval ratings when it came to my family especially.
I didn't give up on him because I believed him. I had too much faith in him to the extent that even when I found out he was cheating a few weeks before our wedding, I went ahead and got married to him. That's crazy, right? I was just being stubborn. Not only that. I also thought I was his number one no matter what. So, I went ahead with the wedding and the two of us became one.
Sometimes you just want to prove everyone wrong so you stand up for your conviction but in the end, you realize that everyone had rather proven you wrong. The first year of marriage was uneventful. He showed care and gave his best. I said to myself, "You see, you were all wrong about him. Y'all don't know nothing about love. See us rolling in joy and all that. Jealousy go shame." Then the cracks started showing. I loved him too much to make anyone know that we had struggles. Deep struggles, I must say.
One day I heard the news about my first Kwasi. The one who got married when we were still in love. He died. The news broke me to pieces. That was when I realized the love I had for him didn't die. It got buried alive. But there was nothing I could do so I decided to focus on my husband the second Kwasi. The Kwasi who lives.
I got pregnant. Usually, pregnancy brings joy in marriage but mine brought misery and sorrow. My husband changed totally when I got pregnant. Maybe he didn't change. It was rather the mask that fell off to reveal his real self. He treated me like a stranger who meant nothing to him. His goats mattered to him more than me. He would attend to them first before turning his attention to me, his pregnant wife. At night, I would pick water from the fridge to bathe because of the extreme heat and he would be snoring sweetly. I got so angry and hurt sometimes. I turned dark and looked miserable. Gradually, I began slipping into constant sickness. I was sick often but the lack of care was from my husband was unbearable. I decided to leave for my parents' place. He didn't stop me. He actually helped me pack out. My parents catered for me until I delivered twins.
Three months after the delivery, not even a cedi came from him for our upkeep. At that point, I decided I'd had enough so I thought of ending our marriage. That's when the battle began. He refused to grant me the divorce for reasons best known to him although he still didn't do things in any better way. We've been separated for almost 2 years now and to date, he hasn't shown any concern. But in my mind, I have moved on.
I met another man who was trying all he could to make me his girlfriend. Guess his name. It looks like I was created for men called Kwasi. He became my boyfriend. My third Kwasi. It wasn't easy for me to open myself up to love again but I was too broken to care. I've loved and lost twice. What else do I have to lose to love again? Nothing. I'm happy to say that he is doing everything to clean the slate the two other Akwasi messed up. It looks like he's going to be my final Kwasi—the one who stays and never go away. He gives me extreme light and love like never before. He is everything I ever dreamt of in a man. He's like the perfect character of love in the books I read when I was young.
He comes with a thorn though. A thorn that pricks but doesn't stop me from giving it my all. I'm yet to finalize my divorce and he…he's married! He's officially not divorced just like I am also not divorced officially. But he has made a move. He has already made it clear to his wife that they can't be together. He's leaving for a better love only I can provide. His divorce is tarrying because his wife says no to the divorce.
However, our promises of love grow stronger each day and the bond remains unshakeable. He adores my babies and takes care of all the past pains I nurse.
His love for me makes up for all I've ever lost. One day soon I will get the divorce and wait for him to come fully. When love is right, things just fall in place. We look forward to spending the rest of our lives together, living the love that for me, is a dream come true and for him, a love he never dreamt of but can never let go of.
For once, I am number one in the heart of a man who loves me for who I am, and with all my "injuries" he still loves me as if I'm without a blemish. What amazes me most about what we share is how he daily holds my hands to help me heal. How he consciously mends my messes and gives me the confidence to face life anew just marvels me. He is my third chance to love and I am ever so grateful. Having a relationship where we share anything, everything and nothing is a rare gift only a few can experience in a lifetime.
I hope one day, I will be able to share the full story of our love and when that day comes, I'll be ready to tell it all because I deserved this love story. He knows I'm sharing this story because we wrote it together. That's how deep our love goes.