My Girlfriend Broke Up With Me, Man Cries As Her Sister Wipe His Tears (Video)
A handsome young man has broken down in tears after his girlfriend reportedly broke up with him.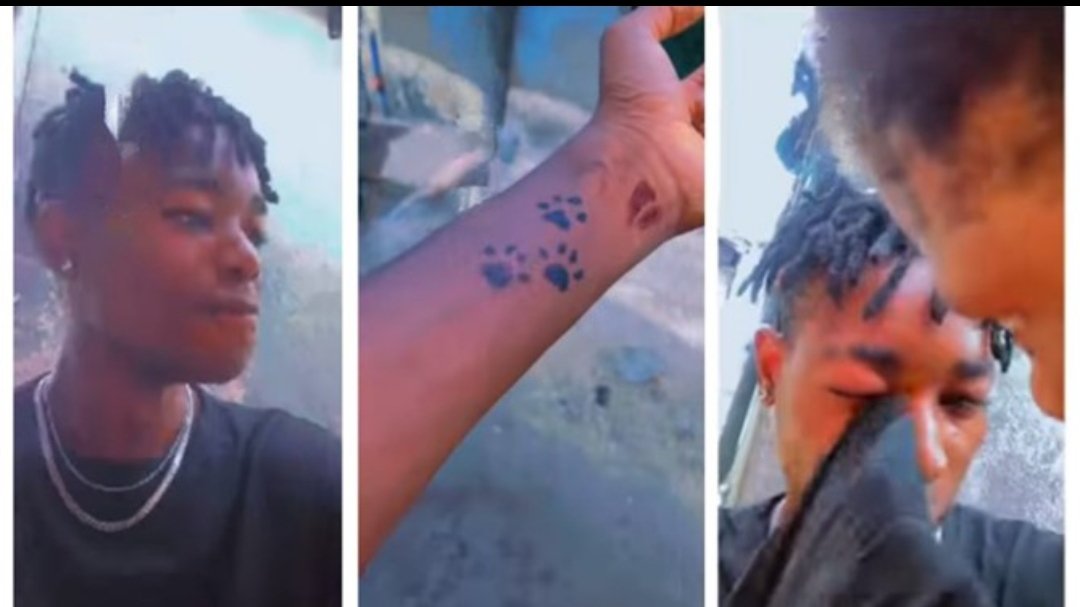 In a video posted on Instagram, the boy could be seen shedding hot tears though details of how the breakup happened where not shared.
A lady believed to be his sister helped to wipe his tears using the clothe he wore as viral song, 'Breakup na national cake' played in the background.
The heartbroken lad also showed off a drawing on his left arm, the meaning of which was not made clear.
The ending part of the clip actually made netizens to doubt the authenticity of his heartbreak claim as they claim it gave off signals of clout chasing.