Mr Jollof You are a Sellout, You Are Fake Activist, you Have Xollected Money From Tinubu" – Speed Darlington blasts th Jollof for endorsing Tinubu
Popular Nigerian singer, Darlington Okoye better known as Speed Darlington has allegedly fumed in anger over the endorsement of Tinubu as president by Mr jollof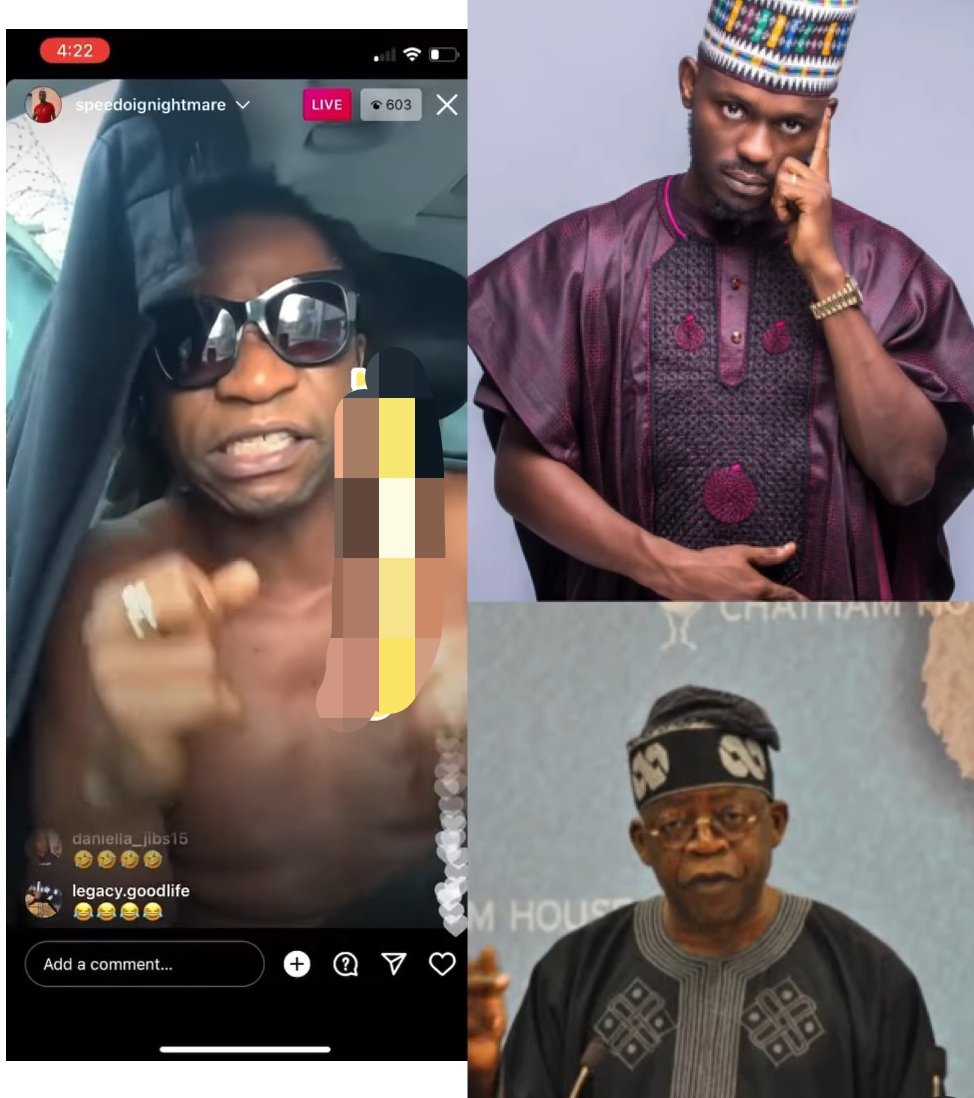 Darlington while reacting the statement by jollof, called Mr jollof a sold out for allegedly declaring support for Tinubu to become president 2023, he added that it is irrational for Mr jollof to have endorsed Tinubu as president despite knowing his health conditions.
He then blast Mr jollof as unstable human being who is always unfaithful looking for possible gain at the detriment of others.
Darlington, added that Mr jollof must have collected money from Tinubu for him to have changed suddenly declaring support for Tinubu.
Watch Video below;