Mobile Money Agent, Merry Jossy Attempts Suicide After Losing 8 Million Naira To Sport Betting In Delta
Biggest mobile money agent in Sapele, Delta State identified as Merry Jossy has allegedly attempted suicide after loosing 8 million naira to sport betting
.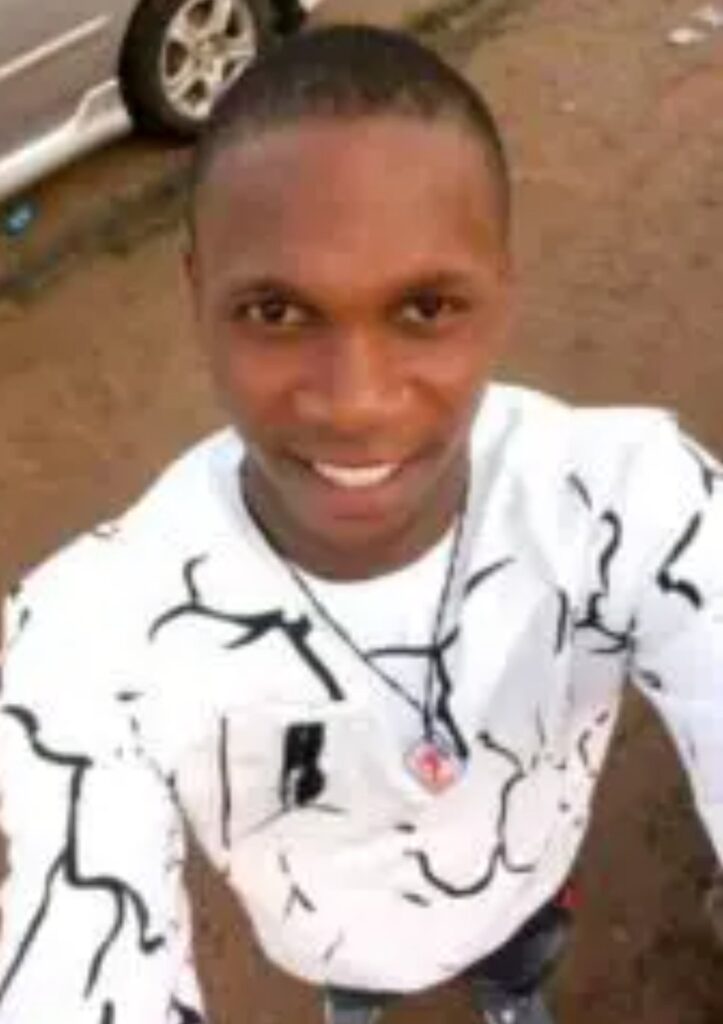 Focus Naija can report that he is currently hospitalized at Mascap Clinic, Adeola after taking sniper insecticide to end his life.
According to reports, he made two Facebook posts bothering on depression and of a friend that betrayed him.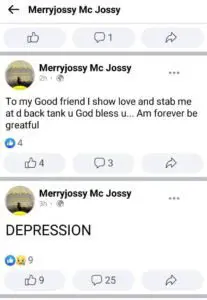 It was also gathered that he made a video of the suicide attempt and sent to a friend who was out of town. It was the friend that quickly raised alarm and notified family members that rushed to the scene to rescue him.
As at the time of filing this report, sources said he is the only child of a widowed mother who collapsed on receiving the news that his son had attempted suicide.
The source added that she was rushed to the same clinic where his son was admitted and they are both responding to treatment.
The source wrote;
SAPELE BIGGEST MOBILE MONEY AGENT ATTEMPT SUICIDE , AFTER LOOSING 8 MILLION NAIRA TO NAIRA BET .
Sapele Biggest Mobile Money Agent, Merry Jossy, Attempt Commiting Suicide By Taking The Notorious Snipper Insecticide After Making Two Face Book Post, One About Depression and Another of a Friend Who Betrayed Him.
More details suggest he received prompt attention after making a video of his suicide attempt to one of his friends who quickly alerted his family Members who inturn rushed to his location.
As at the time of filing this report, the actual reason behind his ordeal is yet to be ascertained. Some have it that he staked a bet online of 8Million Naira and Lost, others are of different opinion
Further investigation have it that he is the only child of his widowed mother, his mum is said to have collapsed upon hearing the news of his sons ordeal, she is currently being stabilized at MASCAP Clinic
We pray Jossy boy makes it alive
May God continue to protect us and our properties Amen