Meet Maria Who Has Being Living In Reverse For 30yrs (Video)
Lady who have been living in reverse for almost 30yrs now became social media sensation after her footage was shared by afrimax.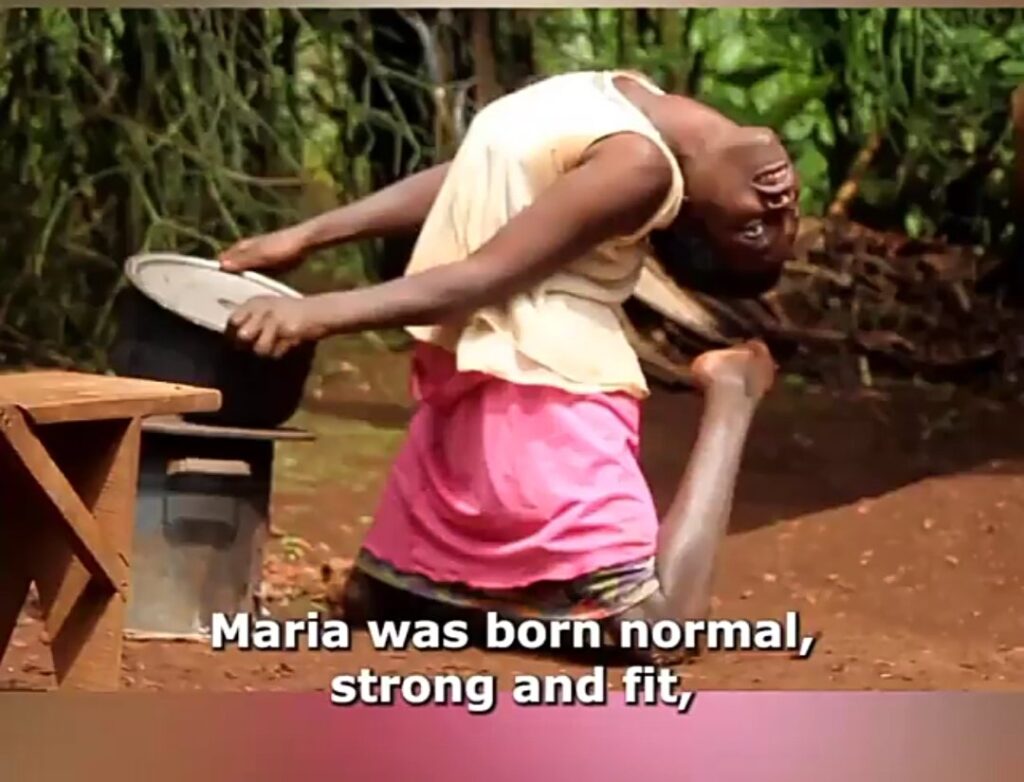 According to the report, Maria was born normal like every other human, until one day she was running alongside with her friends and something unusual happened, while playing and jumping upside down she was exhausted and went to sleep and that was the last day she lived a normal life.
She woke up and discovered that she had lost body balance with weak muscles and started crawling and failed to walk on her feet completely again.
Since then she can not control her body she does and live in reverse.
Watch video below: