Meet a Man Who Dug His Own Grave After Seeing Everyone Dying In His Village (Video)
A man identified by name as Leo was reported to have dug his own grave after seeing a lot of people dying his community and burying them becomes a problem to the community since they are poor.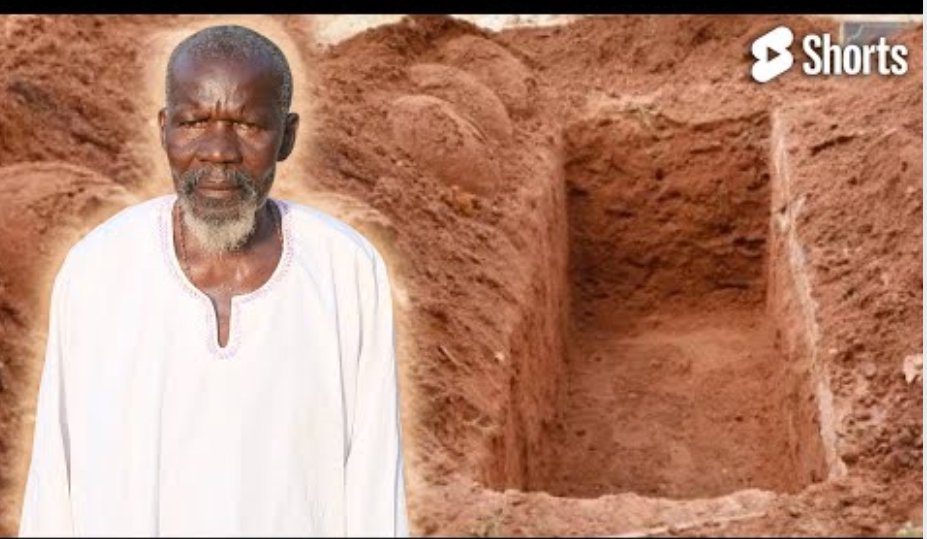 He went further to reveals that, he does not want his case to be the same as most villagers who died but burying them becomes a problem, then decided to prepare his own grave and everything that would be used one the day of his burial.
Leo bought a lot of alcoholic drinks for people to drink on his funeral and White clothes to be used to bury him, bought blocks and cement to be use, he also paid people who will Carry his casket.
Watch video below: