Man Made His Girlfriend To Behave Like A Dog Chained And Locked Inside a Cage, Just To Show She Loved Him (Video)
Man Made His Girlfriend To Behave Like A Dog Chained And Locked Inside a Cage, Just To Show She Loved Him (Video)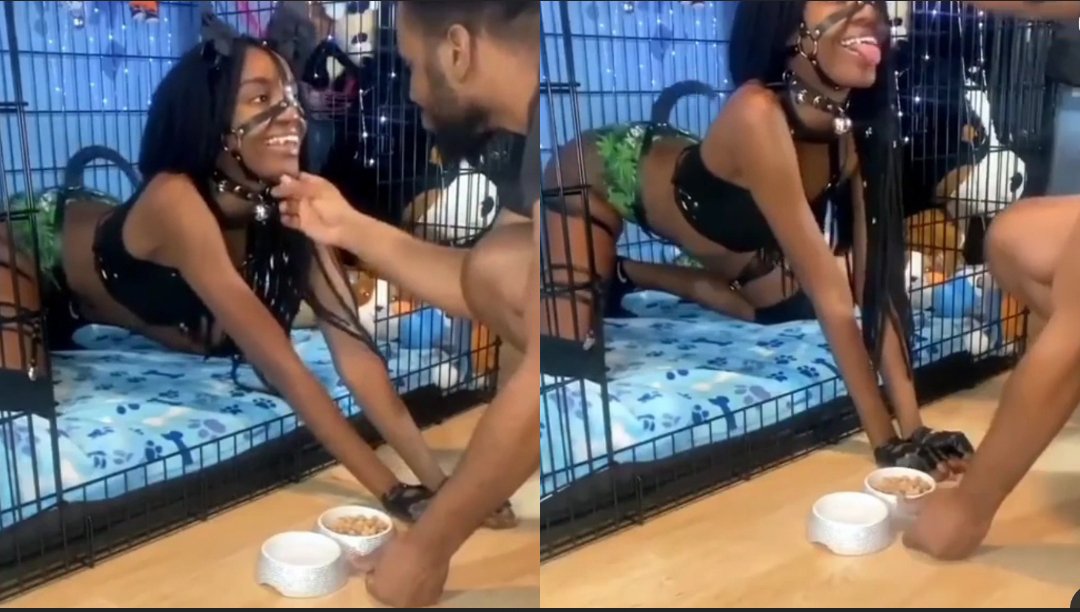 A Video Footage has allegedly Captured the attention of social media users, as a boyfriend made his Girlfriend to behave like a Dog, locked and chained Inside a cage just to make her prove how much loved him.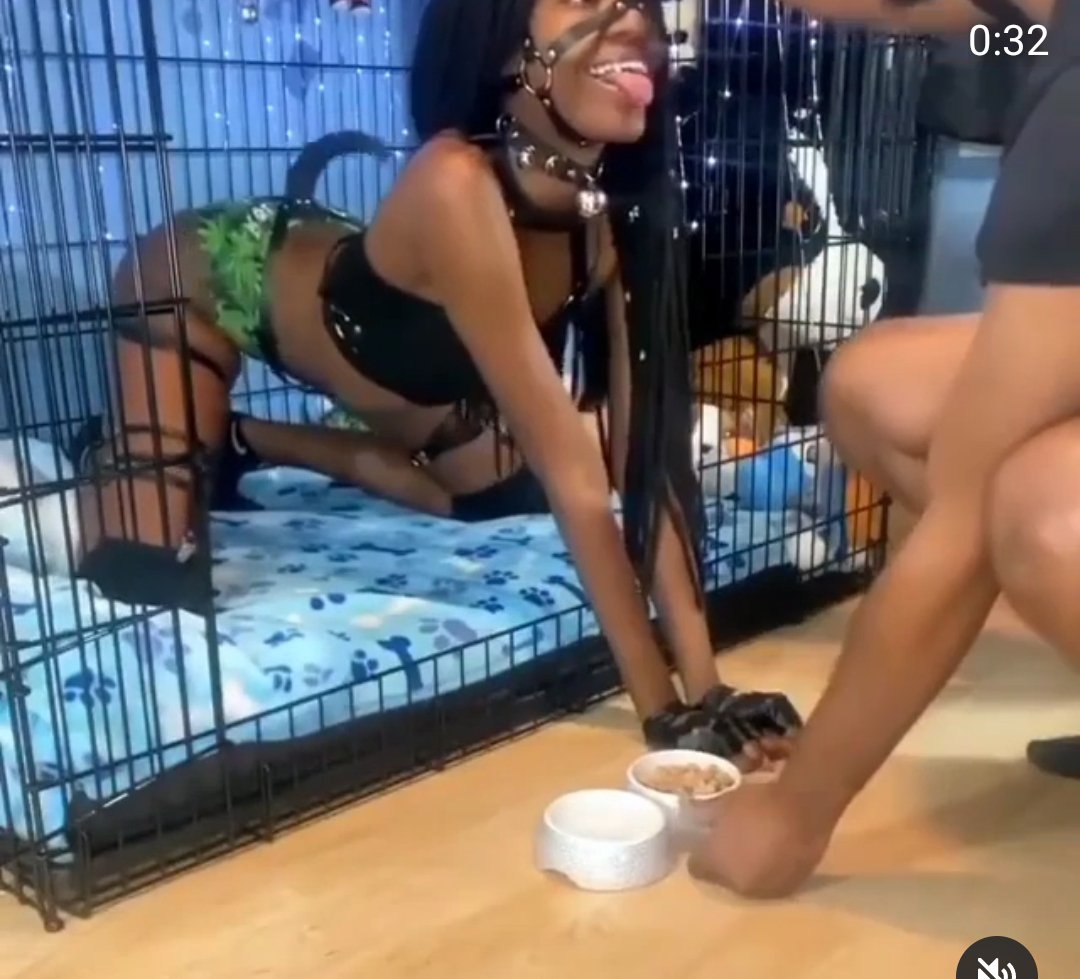 In the video footage, the Lady was behaving like dog, shaking her artificial tale and bringing Out her tongue in the manner of a Dog, her allegedly boyfriend could be seen feeding her with food in a small container while rubbing her head with his hand.
It was indeed a strange act, as Nobody could believe a lady would bring herself so low behaving like a dog just to please her boyfriend.. Endeavors to watch the Video.
Watch Video below: