MaKhumalo on criticism of her house not being glam enough and Musa Mseleku's support in joining RHOD
Her husband, the popular polygamist Musa Mseleku, was thrilled when she shared the news with him that she's been cast on reality show The Real Housewives of Durban (RHOD).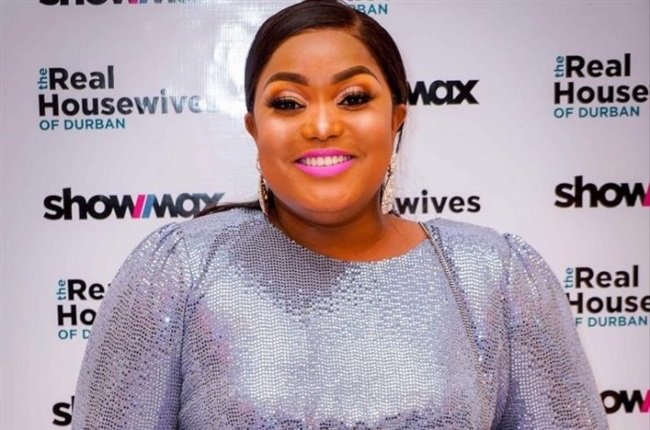 "As much as he did not watch the entire season, he knew about the show," Thobile MaKhumalo tells Drum. "So he said he knew that I was going to make it, and began to encourage me in case I doubt myself. He was happy that I am now growing outside my comfort zone and who I am outside my marriage with u Bab' Mseleku."
She and the rest of her family – her sister wives and their children – are no strangers to reality TV. Uthando Nes'thembu, the show based on their lives in the KZN South Coast has been a hit after all. Still, there some raised eyebrows when the news broke that Thobile MaKhumalo would be joining RHOD. The homes of the wives in this popular reality TV format are swanky, and their lives sumptuous – how on earth would MaKhumalo fit into this world?
But fit in, she did. She officially met her fellow cast members on the episode aired Thursday night, and she made an impression after she threw a surprise black tie event that left the ladies wondering who the host was.
know MaKhumalo then you'd know that she is someone from the rural areas. So, it was going to be misleading to find MaKhumalo, watching her for the first time on a new show, now you find her at a new house and not in Umzumbe.
"Secondly, it is one thing that I pride myself with to be someone who comes from 'deep rural' but made it to the urban areas and was able to mingle with people who are assumed to be from very high standards," she adds.
"Thirdly, the producers of the show wanted that aspect of a women from the rural areas who is able to live both the life of the urban as well as that of the rural areas." If the producers only wanted to portray her urban life, she was not going to agree to it because she is deeply in love with her roots, she says.
There were never interested in the properties that I might be owning in the urban areas because they wanted to spice things up."
When asked if being on the show was what she imagined, MaKhumalo says she understood what kind of a show it was because she watched and enjoyed the first season.
"It was definitely what I have pictured and when you are part of it, it is a bit different because you now form part of the show and are no longer a spectator. There is nothing I can say shocked me because it did turn out to be what I have assumed."
Arguments and drama come with the territory in Real Housewives, but MaKhumalo says she is not the type to conform to expectation. Even though some of her fellow cast members would clash at times, she knows who she is and she tries to be considerate," she tells Drum.
"I am one person who is very content, I know who I am, and I do not think there is anything or anything who can make me change the way I look at myself. So regardless of what you believe in, it does not affect me. I know who I am and that does not change. I can try to look at thigs in a way and try to be considerate because if you are living with different people obviously, you need that because you are not the same including your backgrounds."
Although things might be a little hectic on The Real Housewives of Durban, MaKhumalo says it's allowed her to introspect. "One thing I have been struggling with my entire life is to give too much, trusting too much, and loving too much – including people who are not worthy of my love," she confessed.
"So, from this show, I learnt that it is not worth it sometimes to just be a people-pleaser. Sometimes you need to choose yourself a bit more because you can be loyal as much as you like but when people are not loyal, they won't be changed by your loyalty."
Because she is using RHOD as an opportunity to show viewers who she is, she says viewers should not expect to see appearances of her fellow sister wives.
"It will be just me and my daughter and a bit of Bab'Mseleku because I do not want this to be about I'sthembu. We he had to just show face here and there where the husbands are needed but not everywhere and all the time," she says.
"What viewers can expect is to see more of who I am outside my marriage because I know people have this mindset that the only thing that I can offer is my lifestyle which is not true. On the Real Housewives it is a different show, it is going to be about more of me and what I do in my personal space."