Little Girl Who is a Beggar Rejects Huge Stacks of Cash Giving to Her by a Good Samaritan in a Flashy Car (Video)
Good Samaritan Left Amazed after rendering cash help to a Little girl who was begging along the road, but to his greatest surprised she turned them the help, by rejecting the full stack of one thousands Notes he intended to give to her.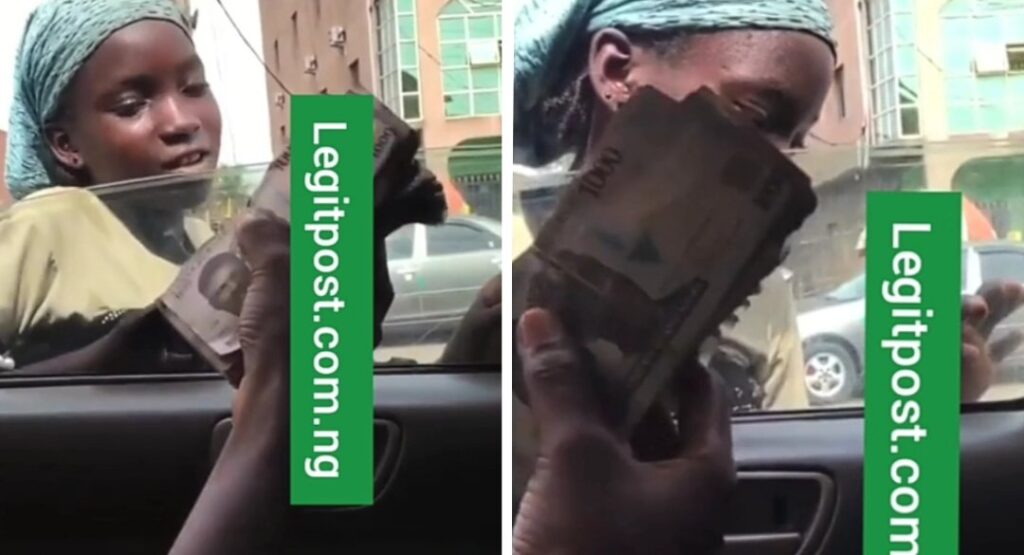 It was sighted In the video footage how the good Samaritan stretching out his hand offer bundles of money to the little girl, but the girl rejected it by saying "No" While the boy was asking her to take, she kept on saying "No" Repeatedly.
The good Samaritan then asked her to let go off his car since she rejected the money giving to her.
Watch Video footage: