Lady X on making her return to music – 'I now know who I am
She is sassy, unapologetically sexy, and knows her worth. She has worked with only the best in the industry.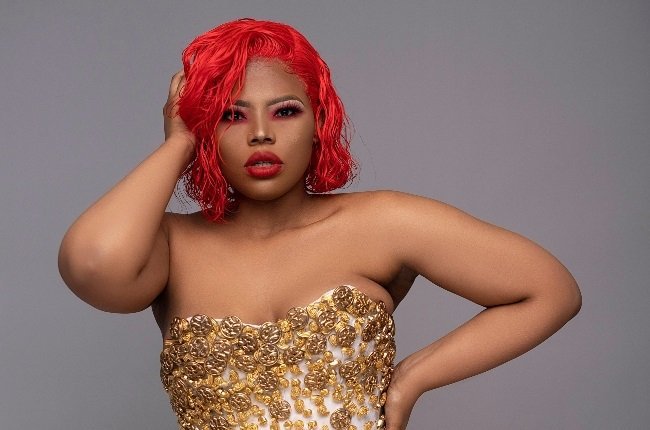 But for many years Lady X, real name Xolisa Mvula, felt like she was an underdog, never really getting her big break. She now makes a return to music with the release of her single Yesterday and upcoming EP titled Rebirth that is due for release in March.
In the project, Lady X worked with Tyler ICU, Thaiw Anda, Claudio, Kooldrink, Mr. Kamera, and Simba Tagz who produced for Patoranking and Tiwa Savage.
"The EP is a dance project, Indi Dance music. The kind of music Black Coffee and Kairoo DJ with my signature. The Rebirth is a true testament of where I currently am in my life," she tells Drum.
"It is my sound and who I am. People know me from back in the day when I was doing house music, then transitioned to soulful house, tribal house, afro soul. This project is exactly what I've always wanted to do and who I truly am.
"It is an unapologetic dance project and a culmination of every sound that the world is looking at SA for. It is the freest I have been for a long time. It's the expression I've always wanted to have, it's me doing me. Having the ultimate time of my life."
After releasing her Love. Life. Complicated album in 2009 and being nominated for a South African Music Award, Lady X walked away from the music industry for some time.
"I took a break because I felt the industry was a dark place and not a safe place as an independent female, singer, songwriter, and businesswoman like me," she says.
"I was not feeling safe. I hated everything that this industry stood for. I found out from people at big record labels that my music was amazing but because I was not signed to anyone, I would not make it, labels needed to make their investments back and I became too discouraged," she says.
That was the last straw for Lady X. After years of working to build her brand, she was emotionally exhausted from the unfair treatment.
"That was the last straw. I had previously experienced too much emotional abuse from men with power in this industry. I had reached a point when it was too much. I have three degrees; I can be anything I want to be."
Lady X says she decided to take time off and work on herself.
Men have a lot of power in this industry, and they have abused it for too long. It messes them up when a woman like me has the education and the gull to call them out, especially as an artist who wants the success she deserves. I just couldn't take it anymore. The men ."
Lady X has experience with music industry bosses, "throwing extreme sexual innuendos, touching, speaking in inappropriately and making gestures. at her."
"I didn't want to deserve it. Every time deserve it, I had no plans of sleeping my way to the top because I've always known I am talented. Every time you go into a meeting, you never know if it's a real meeting. They make it lowkey clear that if you just give it up, then doors will open for you, and I never allowed it to happen."
Lady X says she became known as a diva.
"I was known as the chick who didn't give it up. Word got around, everybody knew, men talk and I was known as that girl. Every time I want to have a meeting there s already been conversations. I was the girl who does not take kindly to sexual gestures? So, I took time out. I went through a serious depression," she says.
"I had left my dream and everything I had built. I had lots of music videos to shoot and had a lot I had planned for that album, but I chose to tap out."
Lady X also had her own issues to sort out outside of the music industry.
"I went to seek cultural help. I got in tune with my spiritual calling. I had to acknowledge my spiritual calling and that my ancestors are a huge part of my life and I had to heal both mentally and spiritually," she says
While away, she lived off her music royalties.
"I had songs that I had done with Black Motion, Uhuru, and African Roots playing on season one of Blood and Water. So, I lived off royalties."
She also survived through her two properties in Bryanston and Maboneng, Johannesburg.
Born in Johannesburg, raised in Port Elizabeth, Lady X dropped out of a Politics, Philosophy, and Economics course at UCT and started out writing and performing poetry.
"I am a proud Gqeberhian," she says.
"I studied in Cape Town. I am a UCT dropout of PPE. My father said it was not going to work out and I was discovered in Cape Town," he says.
The first song she ever released was Xivumba by Mr.Cee ft. Lady X, which featured on Mo Flava's compilation.
"I was doing performing at an event called Poetry Delight in Cape Town and I was approached by a guy called Mr.Cee was there who said If I ever visit Joburg I should come to the studio and I did," she says.
Coming from a jazz background, I started scatting, which is vocal improvisation without any words or syllables, and everyone loved it and that is how I all began," she says.
Lady X says music is her gift and she would never abandon it.
"My father's side of the family is musical. With all the hardships and traumas, I've endured in this industry, I am still not giving up on my dream," she says.
Lady X holds a Brand Management qualification from AAA, a Jazz Music Major from Wits School of Arts, and a Communications Strategy from VEGA School. A few years ago, she did the DJ 101 course at Soul Candy Music.
She is currently enrolled at the Academy of Sound Engineering.
"I will be doing a one-year higher certificate in Audio Technology. I have been so privileged to be funded by the South African Music Performance Rights Association (SAMPRA). They have been so helpful and supportive."
Lady X says her education has helped her in making a decision about her music and her brand.
"I have never been signed to a major label because I read my contracts thoroughly. I have always managed Brand Lady X myself. The education helped. It's not easy managing yourself and building a recognisable brand. I built the brand that people believe in it. It took me years to build it. I had only my talent and education to know how to build that database," she says.
With all the trauma and past experiences, she is ready for a fresh start.
"I am in a good place. I've surrounded myself with amazing people that believe in me and my digital distribution company, Electromode have been wonderful. To have
Lady X says she is no longer apologetic about her talent.
"I am at a point where I am unapologetic about who I am and who I have become. I used to dumb myself down because of the trauma and harassment and inappropriate behaviour from powerful men in the industry. I started feeling like I'm too sexy or I'm too this and that. I realised; I am not the one with the issue," she says.
"I didn't want to dumb myself down. It's not my fault I get attention and I am what you desire and deem sexy, or sensual. I now own my sensuality and sexuality and phenomenalism. I am fearless. I used to fear what If the person I'm talking to is getting the wrong idea. I constantly had to be careful in order for people to not get the wrong impression. When I walk into a room, I make it clear who I am and what I'm about."