Lady unlocked her Boyfriend's Phone why he was Sleeping, Left Heartbroken After What She Saw (Video)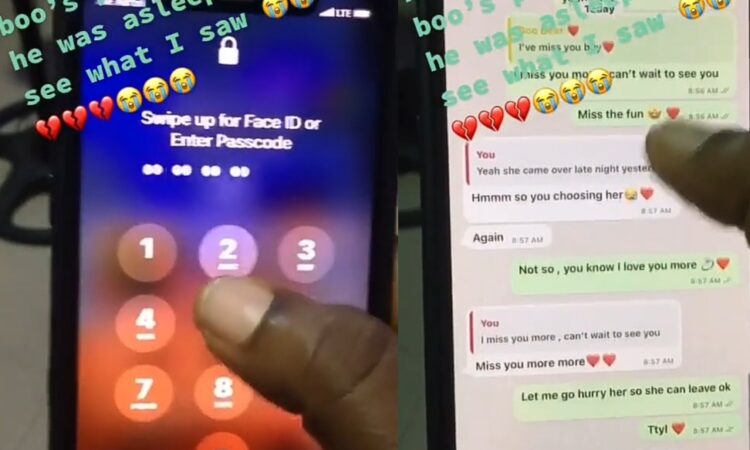 A heartbroken Lady took to her TikTok account with courage, exposing to world what she saw after successfully unlocking her boyfriend mobile phone while he was sleeping.
It could be that the Lady have been suspecting her boyfriend for long time now, perhaps all efforts made to check his phone was to no avail, eventually while her boyfriend was deep asleep she figured out and unlocked his found.
However she saw more than what she bargain for on her boyfriend WhatsApp, she discovered that her boyfriend was cheating on her with another Lady, not just that he was planning to get rid of their relationship while professing love to another girl.
See chat below and watch video:
See chat below and watch video:
Watch video :