Lady Received A Heavy Knock After She Jokingly Said " Her Mother Is Stealing People's Husbands (Video)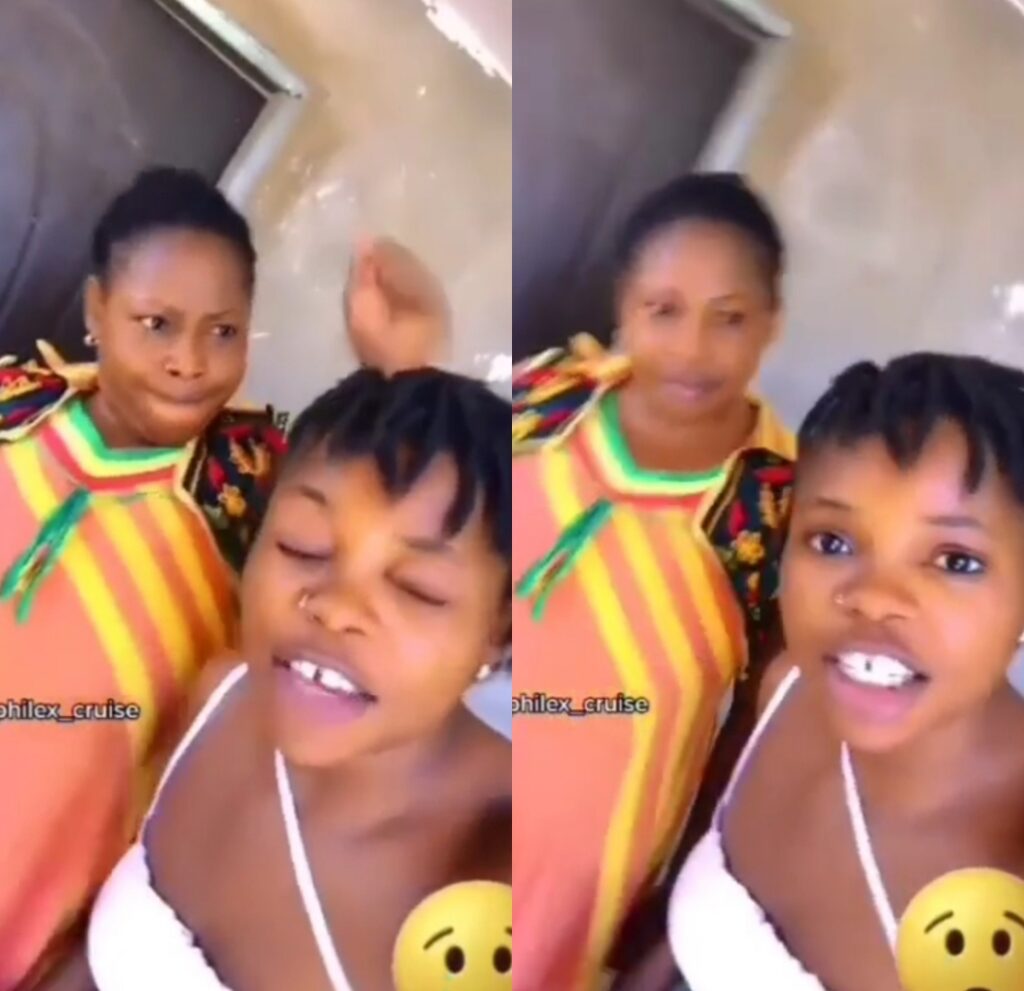 Social media has made some Youths to loose their home training as they intend to joke with everything on the social media in the name of catching cruise not knowing that some joke are expensive.
A video footage at our disposal, Reveals the moment a lady who was live streaming herself with her mother and she said" You see how beautiful my mother is, She is stealing others people's Husbands" immediately her mother gave her a heavy knock on the head rebuking her, never to play with such an expensive joke on her, because she does not like it.
Though the lady beg her mother that she was just joking with her, but her mother never take it likely.
Watch Video Below: