Lady Laments, Shows Bill After Allegedly Paying Over N26,000 For A Cup Of Coffee In Abuja
A lady took to her social media page and lamented over the bill she received from one of the eateries in Abuja.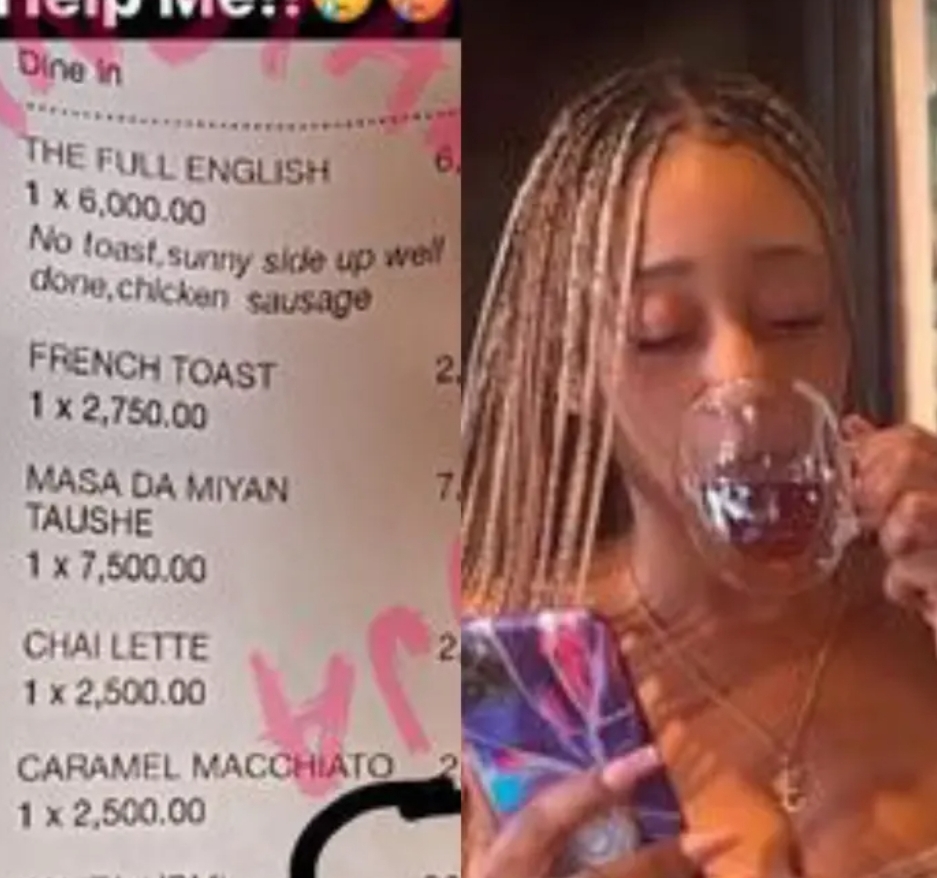 According to the lady, she said that when she got to the eatery, she sat down and was feeling very comfortable. She said that she ordered food and a cup of coffee but there was no price tag for the coffee she ordered on the menu. She added that when they brought the total bill for her to pay, she discovered that the coffee alone is N26,322 and her total bill is over N54,000.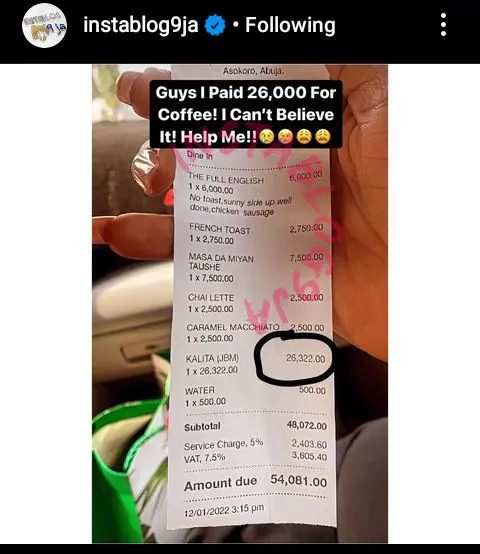 The lady further said that she never knew that ordinary coffee will be that expensive, and she could not believe that she paid such an amount of money for just coffee.
Do you think the lady could have asked to know the price of coffee before ordering it?
What is your thought in this regard?