Kidnapper Reveals How 5 DSS Operatives Helped Him Abduct A Victim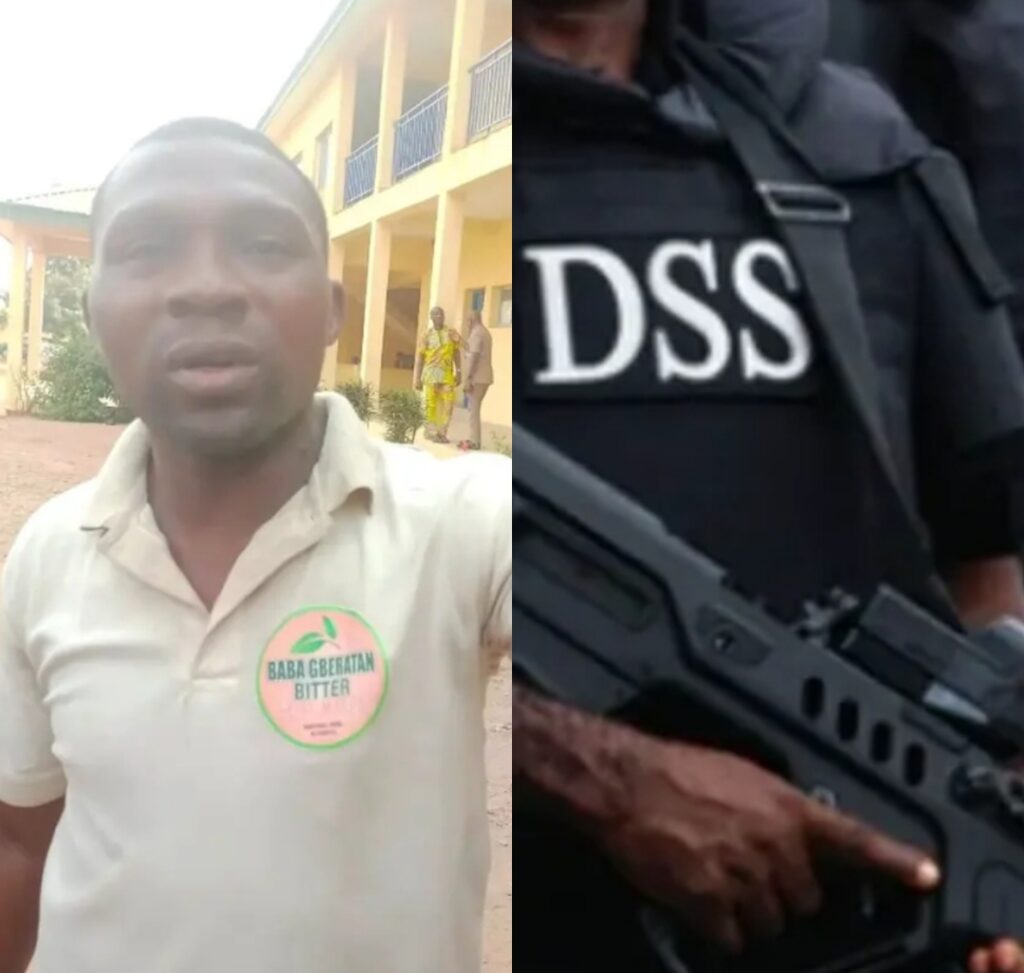 A 42 year old Man identified as Akeem Ogunnibi was recently arrested by the Osun State Police force. After his arrest, he revealed how he was able to abduct a businessman named Bala.
He also revealed that he was able to kidnap the man through the help of 5 Department of State Security operatives (DSS). The kidnap took place in Osogbo, Osun State capital.
Mr Olawale Olokode, the commissioner of Police of Osun State, explained that the victim of the kidnapping is a Bureau De Change Operator. He was Kidnapped by some unknown gun men from his office, he was kidnapped on the 30th of December, 2021. This information was disclosed by the commissioner while parading the suspect.
The commissioner also revealed that the victim was taken to a bush part, the place was along the ilesa road. A ransom was demanded from the victim at the spot, he was also searched thoroughly. The Kidnappers were able to find the sum of N204,000 at the spot which they took from him. The kidnappers later abandoned him at the spot after collecting the money from him.
According to Akeem, Bala is a friend of his who bought gold chain from his brothers, sadly Bala did not pay the money for the chain completely. The chain Bala bought was worth the sum of N972,000 but Bala only paid the sum of N680,000.
When Akeem confronted Bala about the remaining money, he wasn't happy about the response Bala gave. Akeem decided to call on his friends in the DSS to help teach Bala a lesson. Akeem approached 5 different DSS officers and proceeded to the office of Bala.
They picked Bala up and headed straight to the DSS command in Osogbo. Akeem revealed that Bala was not even taken to the command, the officers just collected money from him.
Akeem also said that he was in the car when the negotiation was going on, he did not know that the sum of N210,000 was collected from Bala. The DSS only gave Akeem N15,000 out of the whole money they collected.
The Police arrested Akeem alongside the DSS operatives, but they were not paraded unlike Akeem.