Kemi Olunloyo Reveals What Goes On Between 80% Of Nigerian Female Celebrities And Their Male Mentors
Kemi Olunloyo took to her Facebook page to reveal how 80% of Nigerian Female Celebrities have slept with their male mentor. According to the journalist, most female celebrities in Nigeria that are always boasting about how their male mentors helped them to cucceed has slept with their male mentor before.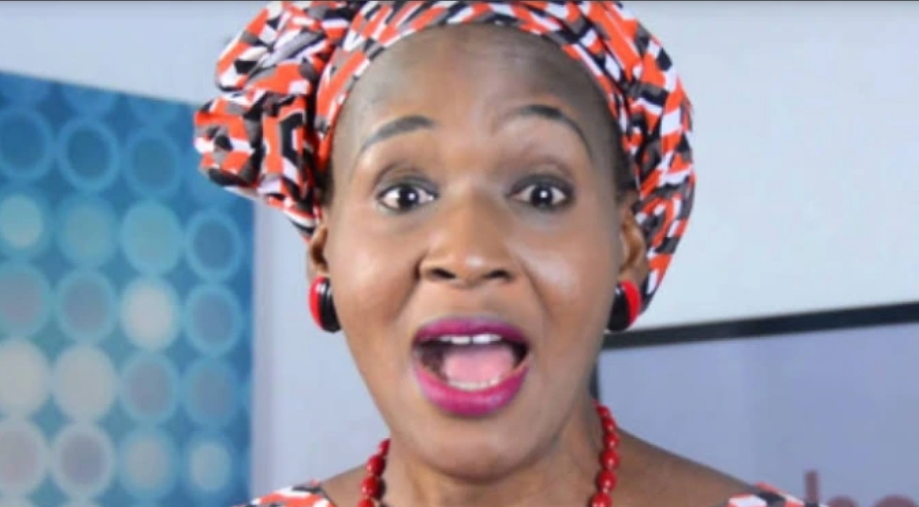 Kemi Olunloyo further revealed that the 20% that didn't take off their pant and sleep with their mentors are the ones that are always posting their goods on a daily basis. While the ones that slept with their mentors are always posting Happy Birthday to their pals. See her post below: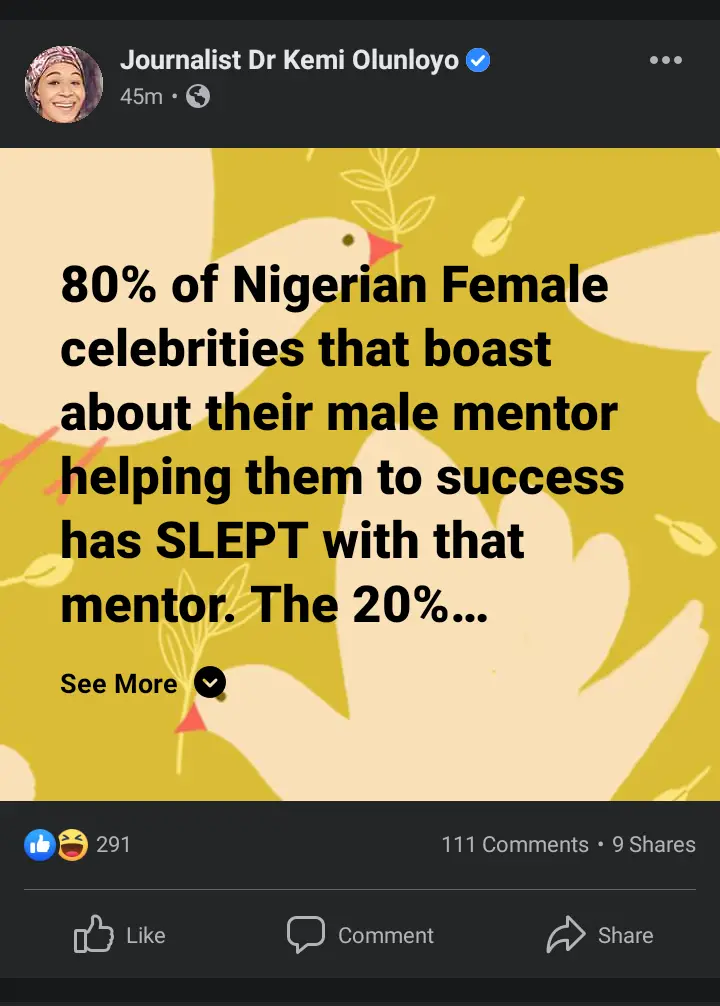 Kemi Olunloyo is known for always talking to the public about her opinion, and as a private investigative journalist, she gets her facts right before revealing them to the public.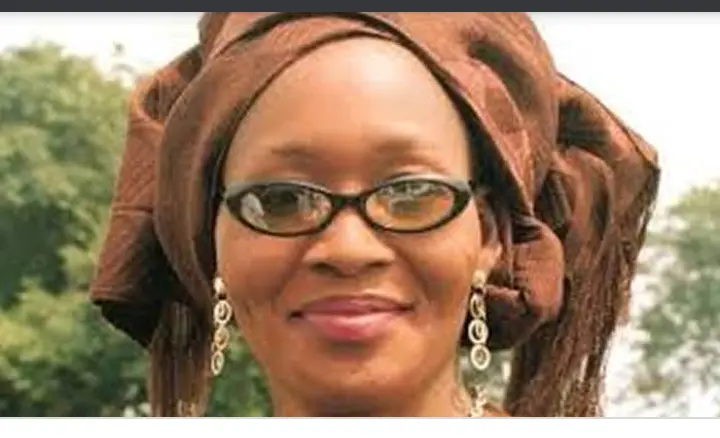 The Nigerian entertainment industry is full of controversies and these allegations by Kemi Olunloyo might have an atom of truth. Recall that, some female celebrities have publicly admitted to sleeping with their bosses, and some even led to broken marriages.