Kemi Olunloyo Reveals That Mummy GO Videos Are Fake And Someone Is Altering Her Videos To Make Money
Kemi Olunloyo took to her Facebook page to make a shocking revelation about the trending Mummy GO videos. Kemi Olunloyo is an investigative journalist and she revealed that her investigations showed that the videos of Evangelist Funmilayo going viral on social media are fake.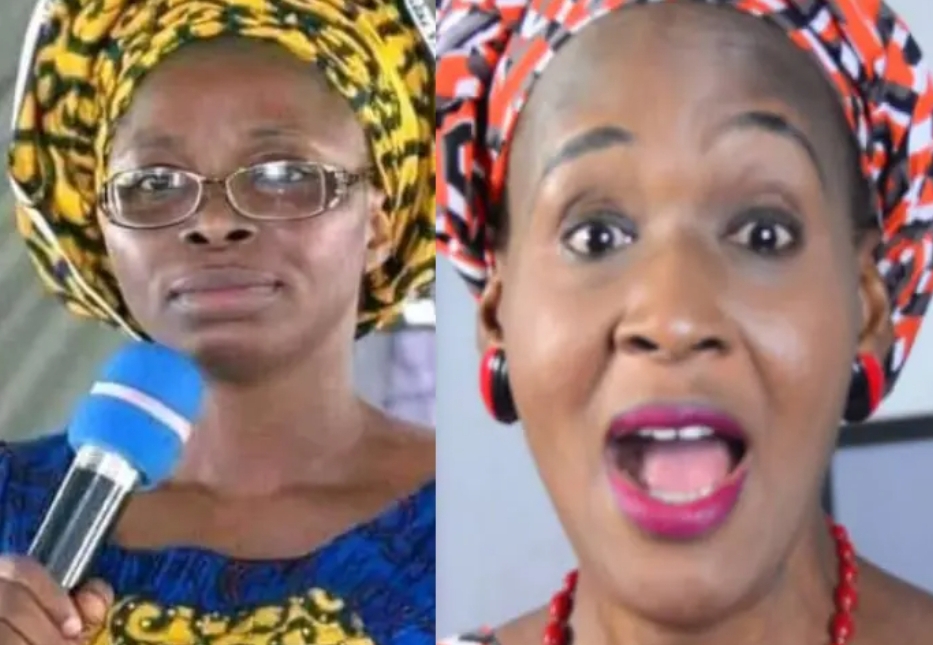 In a Facebook post, she titled, 'THE FAKE MUMMY G.O VIDEOS", she revealed that not everything people see on social media is real. She referred to Jim Iyke and Uche Maduagwu's recent publicity stunt which they used in selling his (Jim Iyke's ) movie.
A video of actor, Jim Iyke beating up his fellow actor, Uche Maduagwu had earlier surfaced on social media. It turned out that the two of them just wanted to create awareness for a movie that was about to be released. See her post below: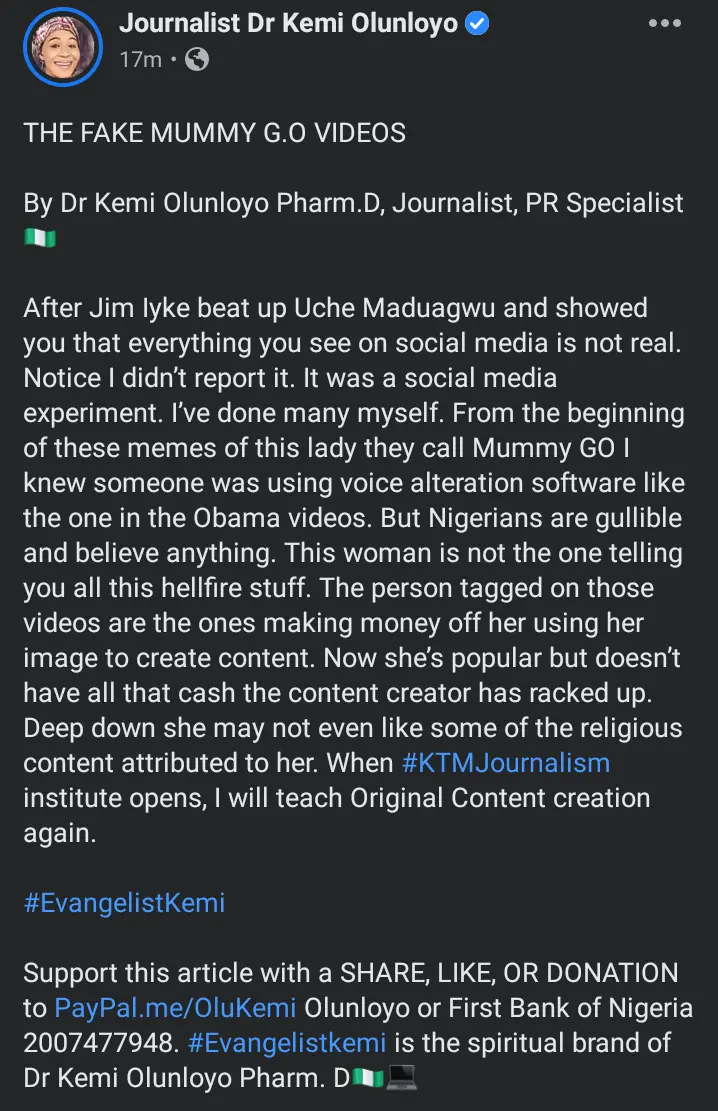 Kemi Olunloyo reminded people that, they should notice she didn't report the issue between Jim Iyke and Uche Maduagwu because she has done many of these publicity stunts herself.
According to Kemi Olunloyo, from the beginning of the Mummy GO memes of Evangelist Funmilayo, she (Kemi Olunloyo) knew that someone was using voice alteration software like the one people used in editing Obama's video.
Kemi Olunloyo opined that Nigerians are gullible and believe anything they see on social media. This is because Evangelist Funmilayo is not the woman talking about all the hellfire trends.
According to her, the person editing those videos is making money off Evangelist Funmilayo by using her image to create content. Now the evangelist is popular but she doesn't have the kind of money the content creator has made.
Kemi Olunloyo guessed that, deep down, Evangelist Funmilayo may not like some of the religious content attributed to her.