James Brown's sister, Gracious and friend fight dirty at a hotel (video)
James Brown's sister, Gracious and friend fight dirty at a hotel (video)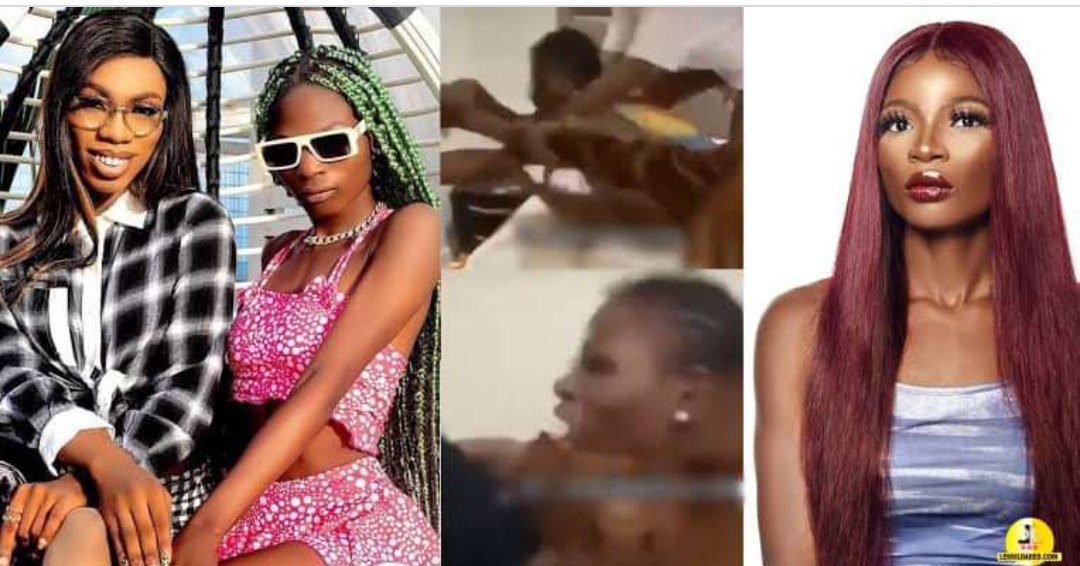 A video footage captured the moment crossdresser James Brown's sister, Gracious, got into a heated argument with a friend.
Viral reports alleged that Gracious had spoken ill of her friend to another friend. However, the lady got to know about the mean things Gracious reportedly said behind her back and confronted her, which led to the big fight.
In the video, people present at the scene tried to separate the pair but all their efforts appear to have been futile.
Read the full story of what allegedly transpired below as shared by Instagram blogger, Tosin Silverdam,
https://www.instagram.com/p/Cam21EXseVt/?utm_source=ig_web_copy_link