Iyabo Oko Biography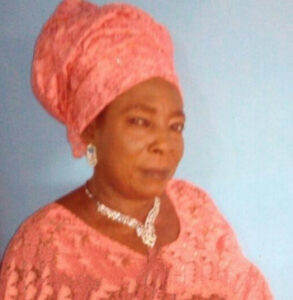 Veteran actress, Sidikat Odukanwi, popularly known as Iyabo Oko is dead, For many who may not know, Iyabo Oko has come a long way in the Yoruba movie industry; she is known for her versatile acting skills.
To know more about Iyabo Oko, continue reading this article.
Profile Summary
Iyabo Oko's Biography
Profile Summary
Real Name :        Odukanmi Kudirat
Also known as :   Apoti Aje, Iyabo Oko, Sisi Mama
Gender:               Female
Date of Birth :     15th of November 1960
Age :                  61 in 2021
Place of birth :     Iwo local government, Osun state
Profession :         Actress
Iyabo Oko's Biography:
She was named Odukanmi Kudirat and was born on the 15th of November 1960 in the Iwo Local Government Area of Osun State in Nigeria. The veteran had part of her childhood in Port Harcourt, Rivers state.
Education
Iyabo Oko went to Oke-Ola Primary School in Iwo, Osun State. She relocated to Port Harcourt, where her father, an active soldier in the Nigerian Army, was based, and she was enrolled at St. Andrews Secondary School, Port Harcourt.
Career
Owing to her love for acting, Iyabo Oko ran away from home because she wanted to join a theatre group only for her father to come and take her back. According to the record, this happened twice, and she kept going back to the group.
Iyabo Oko joined Nollywood as a teenager in 1973 under the platform of Eda Onileola theatre troup even without the support of her parents.
She would later start to feature in Nollywood movies after she joined Oga Bello's theatre group in Lagos. Iyabo Oko made it to the limelight following her role in the movie Oko, which was produced by Oga Bello. She earned the nickname Iyabo Oko from the movie.
By the time she became famous, her father had died, but her mother was alive to see her success in the movie industry. She has acted in movies like Idunnu Okan, Mayowa, Adesoro, Okobo Dimeji, among others.