It's Unacceptable for a Rapist to Say Igbo's find Donating to God hard — Actress Uzo Osimkpa Attack Pastor Fatoyinbo
Biodun Fatoyinbo, the Senior Pastor of Commonwealth of Zion Assembly, popularly known as COZA, said the Igbo people are very stingy when it comes to donating to churches and the work of God and his statement sparked Reactions on the social media and many people disagree with what he said.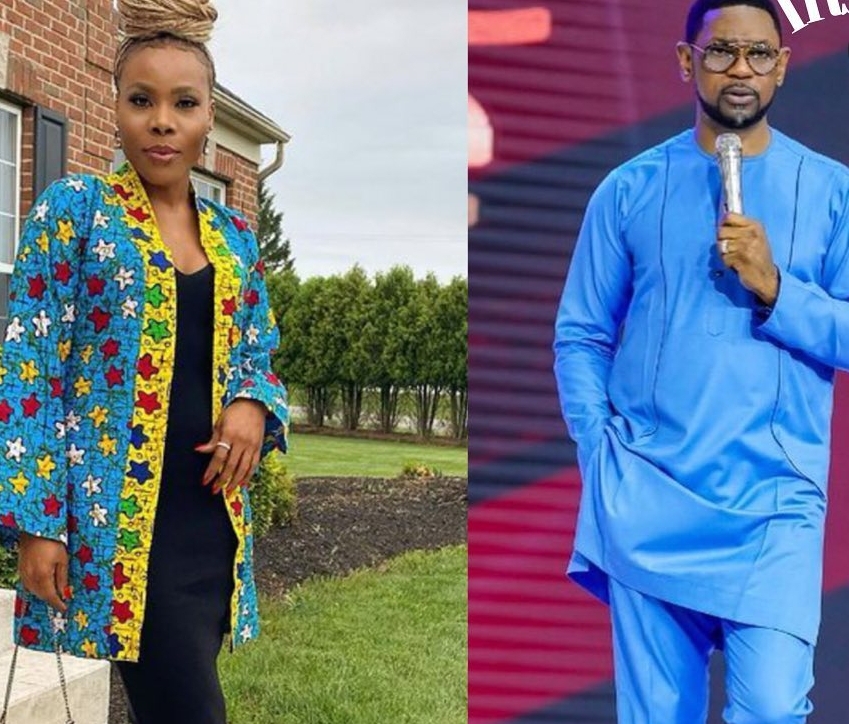 Among The people that reacted to Fatoyinbo statement is Nigerian Nollywood Actress Uzo.
According to her:
Serial Rapist and m rderer of character of reputation and tribe!!! You have never had sense and NEVER EVER WILL!! If you did, you will I know that Igbos are the most open handed to their brothers and community and church circuits and parishes they belong to and they like to take their love and money "home".
If you had any cgmmon sense at all, and can come out of your rbist lifestyle to see, you'd also know that the igbos are the ones who help grow church communities, church projects and extend love to other tribes. The igbos constantly invest in actual people who need goodwill to get ahead in life, it has always been their way from time until now! But NO, you have no common sense, you also repel igbos and good people is why you would never benefit from their goodwill and open handedness.
You are NOT a Pastor, if not l'd question you judging a whole tribe for your own pocket's benefit. YOU ARE NOT A PASTOR RIST! Leave Igbos alone and out of that stihking shalanga face and tdlet hle you're speaking out from!!! I have never had to type anything like this on social media, but you really need to be spoken to! How you keep getting away with real life bullsht alarms me, but alas, is this place not already a shit hoe!? Biodun Fatiyinbo face your front and the congregation that still listen to you in your h and leave igbos alone onye oshi! 32s Reply Don't come for me if you're affiliated to this R IST!! YOU WILL COLLECT FRESH 2022 NIGERIAN INFLAMED V NOM AND VLENCE!! &She