Is the oldest woman alive 399 years old? Where does this rumour come from? What You Have To Know
Is the oldest woman alive 399 years old? Where does this rumour come from? What You Have To Know
Internet users have been left shocked over the last few days over a rumour that there is a woman who is 399 years old.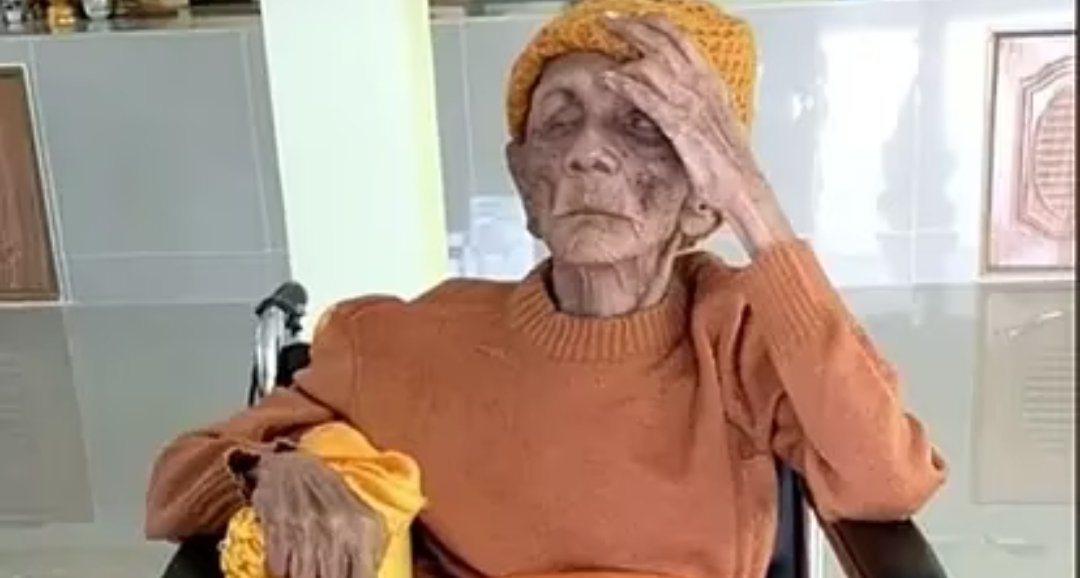 A number of videos and reports emerged which claimed that this woman is still alive, despite almost being 400 years old, while similar social media posts claimed it was a 169-year-old man.
https://twitter.com/1me_2badbitches/status/1495417250249125892?t=dxUqqwpPyq7kwrQNY06BQA&s=19
However, this rumour has since been debunked, as the person who features in these videos and reports is, in fact, someone different altogether.
Who is Luang Pho Yai?
The person is the Buddhist monk, Luang Pho Yai or Lung Ta, who is 109 and lives in Thailand and has risen to global prominence since January.
This has happened because his granddaughter has shared videos of him on TikTok under the handle @auyary13, which have accumulated millions of views so far.
For example, in one of these videos Luang Pho Yai is seen praying for a little girl from his hospital bed, and this video has gained over 88 million views already, with the caption reading as follows.
"When the little grandson came to call Luang Ta can feel the love and care, called to knock on the head for the great-grandchildren, Amen," the caption said.
Who is the oldest person alive in the world?
According to CNN, the oldest person alive in the world is Kane Tananka, who is 119 years old, as her great-granddaughter stated in Twitter post on January 1 to celebrate her birthday, and the caption read as follows.
"Great achievement. [Kane Tanaka] reached 119 years of age, I hope you'll continue to live life cheerfully and to the fullest," the caption said.
【大快挙】119歳到達🎉

無事に119歳を迎えることができました!
サラ・ナウスさん以来22年ぶりの119歳到達です🎊

最新のカ子さんの写真です📸
12月に親戚が会いに行った時のものです。

たくさんの方々に支えられてここまでくることが出来ました🙌
これからも楽しく明るく元気に過ごしてほしいです😊 pic.twitter.com/K38jXDTIQ3

— 田中カ子 (@tanakakane0102) January 1, 2022