Impact 2022: We Are Not Lowering Standard- Pastor Kumuyi Reveals

General Overseer of Deeper Christian Life Ministry (DCLM), Pastor Dr. W. F. Kumuyi, has said the church will focus on programmes that will bring change and development to youths, stressing that DCLM is not, in any way, lowering its standards.

He stated this, yesterday, while speaking at the opening ceremony of the First Youth Global Convention, tagged: 'IMPACT 2022' at Deeper Life International Conference Centre (DLICC) in Lagos.


The five-day programme is for teenagers, campus students, corps members and young adults.


He said: "We want to let the young people know that what others have done at their age, they also can do. I want the youth to know that no matter what they have not done, they should take this week as a new beginning in their lives."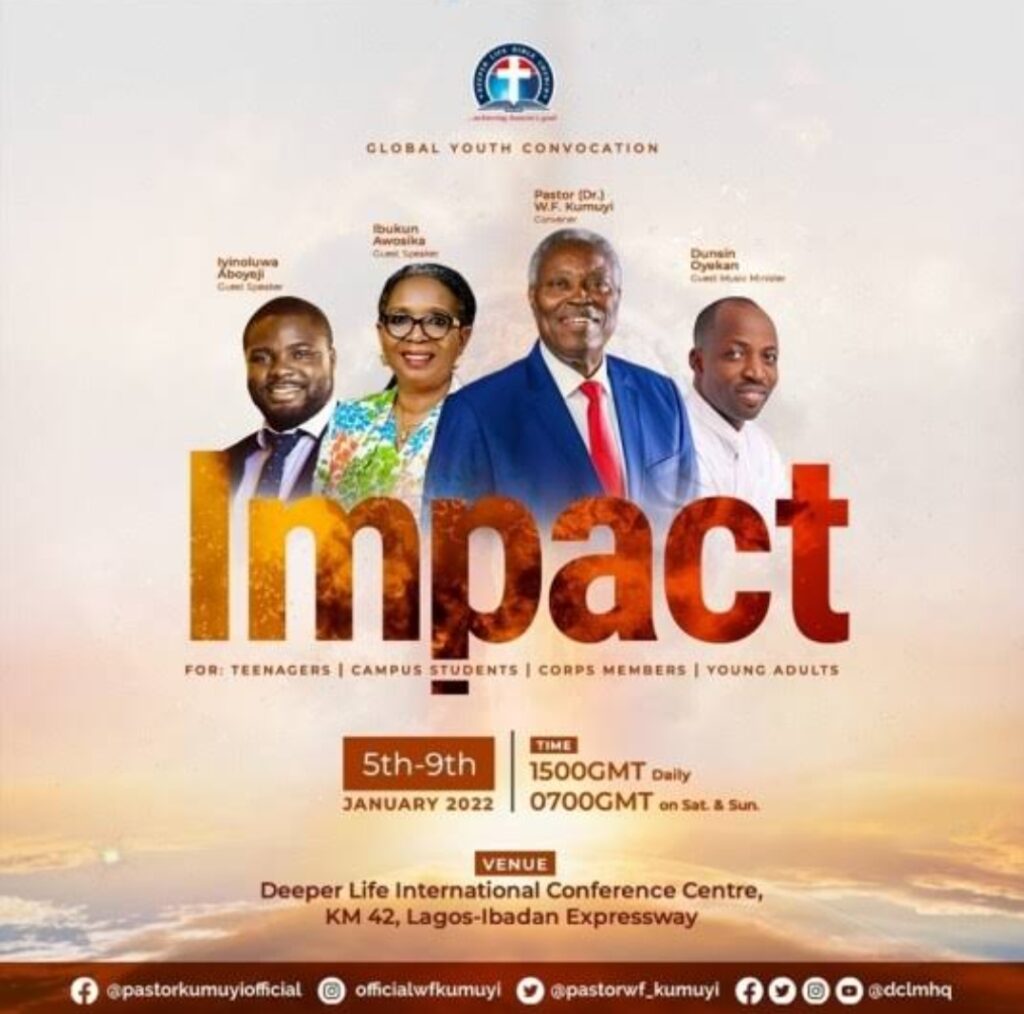 He said: "People who say we are lowering standards do not know the people we are inviting. They judge them by the little they know. And some of them have not taken the effort to go to the web to check their profile and know who they are. May be, they just saw the picture and said this is not my kind of person and said we are lowering standards. We will love these people to come here and see for themselves."


Council Chairman of Chrisland University, Prof. Ayodeji Olukoju, said stakeholders in religious and social circles should brace up for the challenge of the moment.

He said: "Sadly, many of them have fallen under the spell of social media influencers, who are not always good role models. That is where this timely intervention, the five-day programme, represents a once-in-a-lifetime opportunity to engage the youth.