Igbo Have Moved On And Rebuilt Their Land Almost With Nothing After The War – Joe Igbokwe
Joe Igbokwe who was the spokesperson of All Progressive Congress (APC), Lagos State chapter, and chieftain has taken to his official Facebook handle to suggest what the South East need in order to move the region to a better place.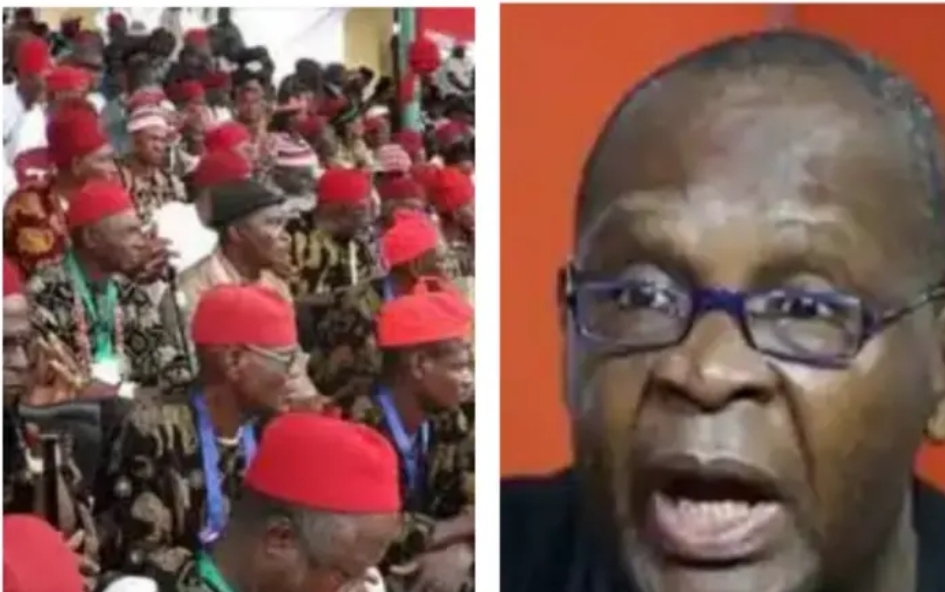 While sharing on his official Facebook handle, the exceptionally boisterous APC supporter, and special adviser to the Lagos State governor on drainage and water resources, Joe Igbokwe recommended that the Igbo people should deepen the debate and do some honest and intelligent thinking, and restrict themselves to the demand of one additional state to the South East, adding that because of oil, the South-South got NDCC.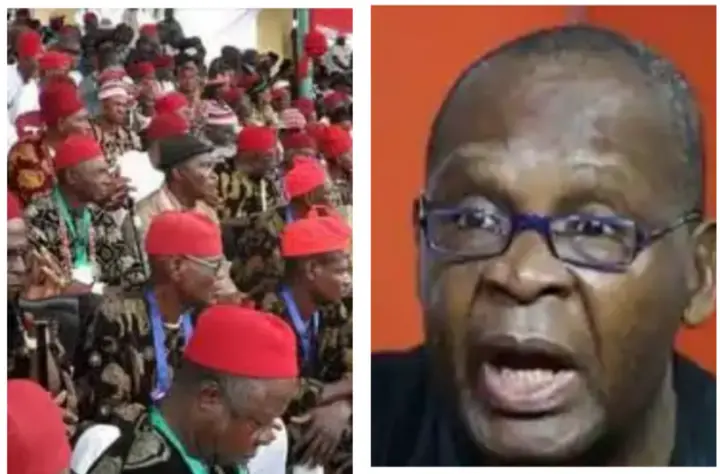 Further speaking, Joe Igbokwe made it known that the reconstruction, rehabilitation, and reconciliation which was promised by Gen. Gowon in the year 1970 failed because it was a mere lip service.
Furthermore, the outstanding politician stated that the Igbo people have moved on, and rebuilt their land almost with nothing after the war, adding that those who are rejected by others cannot reject themselves, adding that today, if you place all the six zone on the table, South East will not be the last because all acts of indignity against humanity debased the preparatory more than the victims.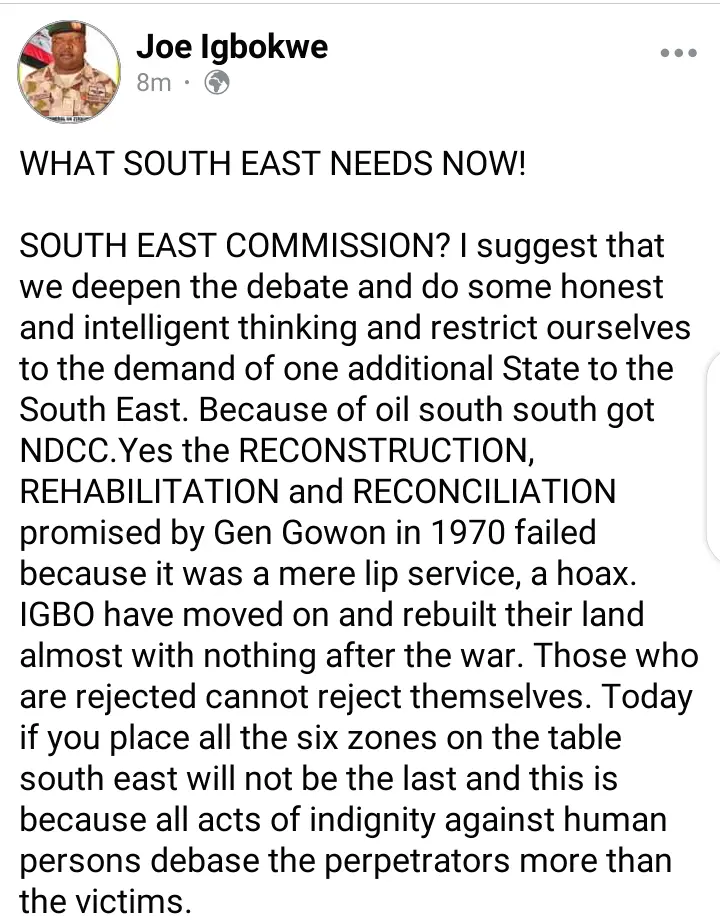 Joe Igbokwe further revealed that the South East want an additional one state to the region in order to bring it to par with others, even though North West has seven, adding that the additional state will do the followings to the Igbo.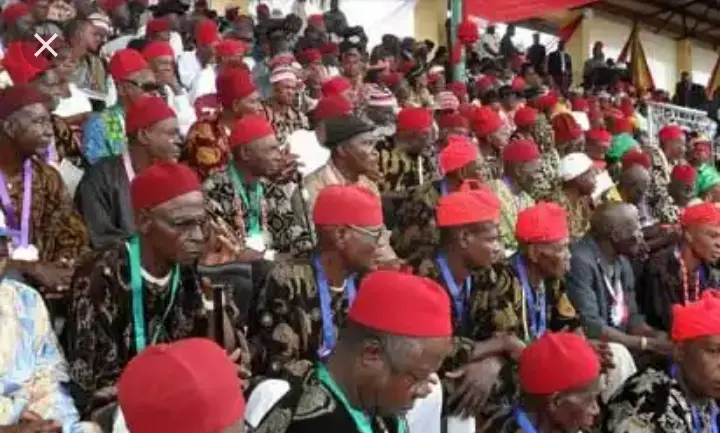 See screenshot below for more details…..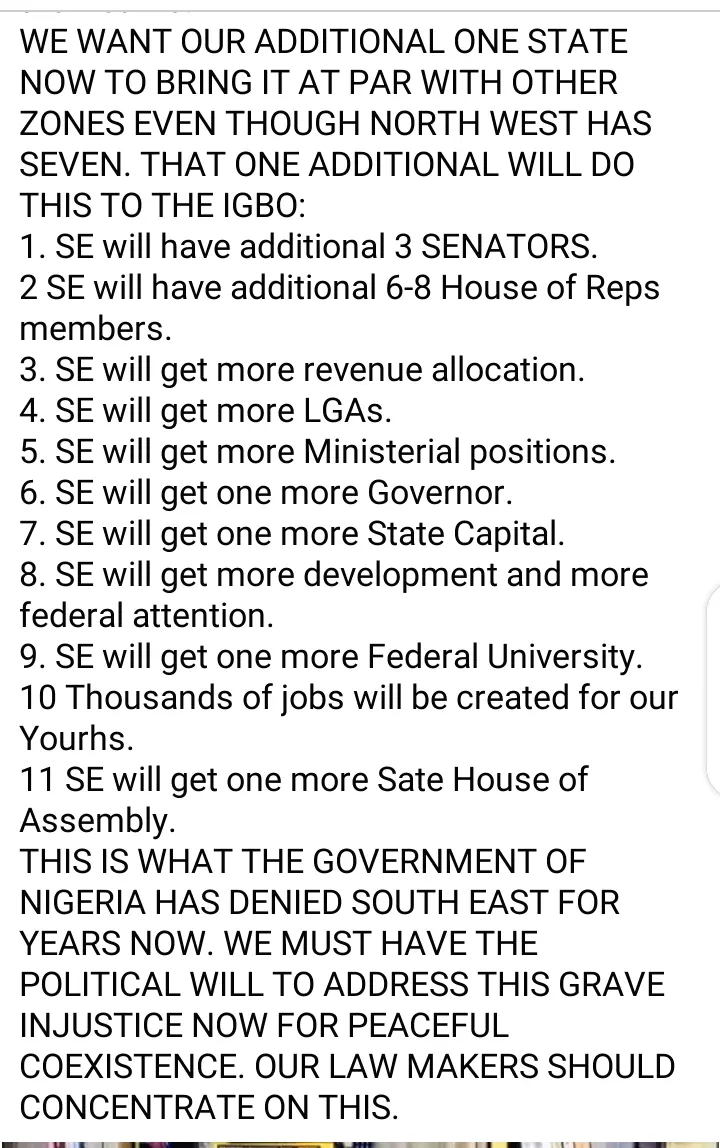 This is a good one from Joe Igbokwe, however, having an additional state in South East is not really a good option.
However, according to Joe Igbokwe, he believes that having an additional state in South East will be beneficial to the region.
What is your view on this?.