If God Says Tinubu will be President, He Will Be, Let's Stop Destroying, And Castigating Him- Ogedengbe Advises Nigerians
LAGOS – The National President, All Christian Leaders and Ministers' Forum, Reverend Sam Ogedengbe, on Wednesday asked Nigerians to stop castigating the National Leader and Presidential aspirant of the All Progressives Congress (APC), Asiwaju Bola Ahmed Tinubu, in the 2023 general election.


Ogedengbe, who doubles as the National Coordinator, Bola Ahmed Tinubu's Christian Forum 2023, made the declaration at the headquarters of the organization at Abule-Egba, Lagos, at the maiden edition of the forum this year.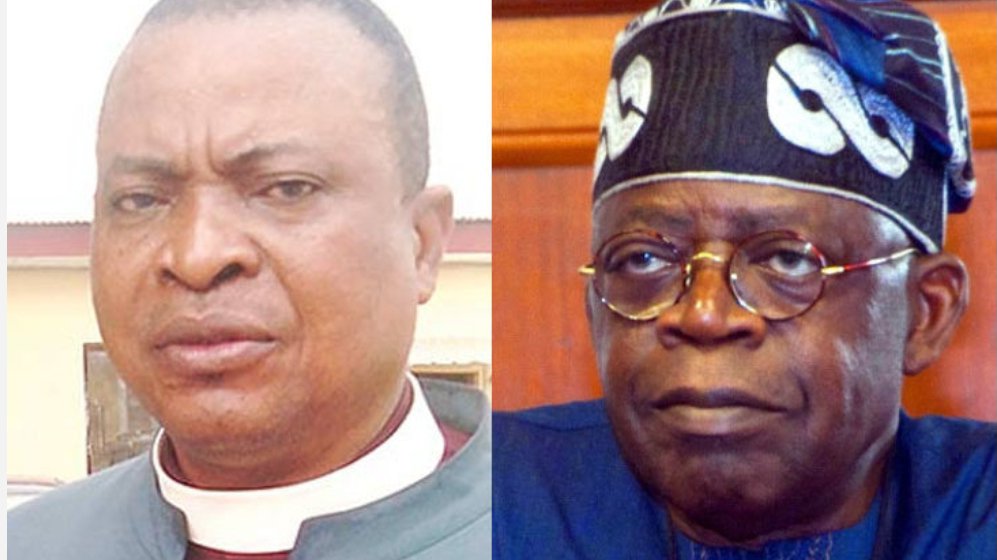 Ogedengbe maintained that under the law, every Nigerian has the right to vie for any position of his choice, so far he is a legitimate and law-abiding citizen of the country
He has the right as a Nigerian citizen to fulfil his ambition. I know him since 1999 and I believe he has paid or even overpaid his due and he is entitled to contest the position of Nigeria president," he said.
Ogedengbe said like any other human being, "Tinubu has his own weakness like any other person, he has his own bad side like any other person. Tinubu is not a saint as none of us is," he said.
He also used Biblical quotations to draw home his point, "John 8:3-11 .. a woman caught in adultery was brought to Jesus to be stoned according to the law of Moses, and in his reply, Jesus said any of them that has no sin should first stone her. None of them was able to do that.
"Let us leave Tinubu alone. If God says he will be President, he will be and if God says no, no one can force it to happen," Ogedengbe averred.
Recalling many good and laudable programmes Tinubu has done across the country, Ogedengbe said: "He cuts across both religion and tribes in Nigeria. He has built so many leaders more than any other person in Nigeria. Let us continue to pray for him for good health and God's guidance.
He said with the reconciliation committee put to address the grievances of aggrieved members, Tinubu had distinguished himself as an astute and reputable politician of note.
Ogedengbe urged the people to stop the blame game and work towards moving Nigeria forward by coming out en masse to support the candidature of Aṣíwájú Tinubu as President come 2023.