I Was Warned In A Dream Not To Sleep With Him, But I Didn't Listen- Lady Narrates
I Was Warned In A Dream But I Didn't Listen- Lady Narrates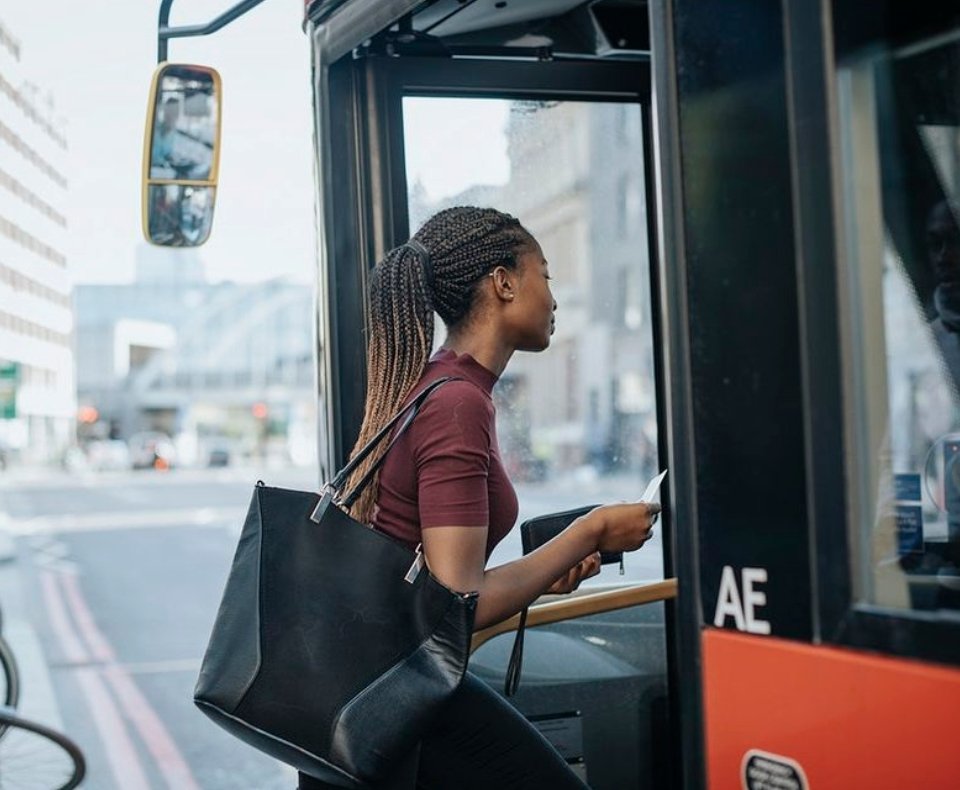 I Was Warned In A Dream Not To Sleep With Him, But I Didn't Listen- Lady Narrates
I met Kay in a bus, I had closed from work and was going home when I met him in a bus. When I sat next to him, he asked, "Are you a Ghanaian?" I responded, "Yeah, I'm a Ghanaian" When two countrymen meet in a foreign land, conversations become very easy. We started talking about our lives, where we come from, and what we were doing. He asked questions and I answered. I also asked questions and he answered. It was our first time seeing each other but we talked as if we've known each other all our lives.
When he got to his destination, he asked if I could give him my number. I gave it to him. He looked pleased. He said, "I will get in touch soon." Two days later, he called and we took the conversation from where it ended in the bus. Later he asked me, "Can I have a date?" I said I couldn't go on a date with him because I was busy with work. My work was like that. It sometimes got so busy I hardly could do anything for myself.
Two months later, I made time for him. On our first date, the conversation meandered into areas you would expect when a guy and a girl meet on a date. He asked if I was single. I said, "Yeah I am." He told me, "I'm single too and searching. Now that you are here and single, why don't we work something out? I would be glad to see us together."
I didn't believe he was single. I asked; "You are 37 years and you have no wife and kids?" He said, "No I don't have a wife and I don't have a kid with anyone." I still didn't believe him. I've heard a lot of stories about how men abroad lie about their marital status. He looked like a nice guy so I didn't brush him off completely. Instead, I decided to do my own checks before saying yes to him.
I was looking for a new place to rent. I told him about it and he told me he was also looking for a place to rent. He suggested, "Why don't we rent together? If we do, we can kill two birds with one stone." I asked, "How?" He said, "We can save money if we rent together. Also, it would give us a great opportunity to know each other better." I still didn't think it was a good idea so I went around looking for a place of my own, without him. After unsuccessful attempts to get my own place, I agreed to rent with him. We ended up renting a two-bedroom apartment together.
Kay is a handsome man. He ticks all the boxes for me and I believe only a few women would say no to him. He's thick, tall, with a very nice complexion. Definitely my kind of man. Before I accepted his proposal, I told him I wasn't going to have sex with him until I was so sure about him. He agreed with me. I said yes to his proposal. Though he agreed to the no-sex condition, he sometimes pressured me to agree to do it with him. I continued saying no. I wanted to do it when all doubts had been cleared from my mind.
We've lived together for six months now and I can say he's the best I've ever had. He's caring, compassionate, he cooks, he's kind, and very religious. I love him. But there's a problem, and that's why I'm sharing my story with you today so you can advise me.
About a month into our relationship, I had a dream. In the dream, we were trying to get intimate but his joystick couldn't go inside. There was another woman with us in the room who was assisting us to go through with it. In the dream, that woman was his first wife. After several unsuccessful attempts, I walked out of the room. When I came out, two other women were sitting outside. Immediately they saw me, they burst out laughing. One woman in the dream said "You think you are the one who can sleep with him? We are his wives too. We've tried it with him but he couldn't do it." Then I woke up from the dream.
The next day, I told him about the dream. He didn't look surprised or scared. I was surprised by his demeanor so I told him, "I mostly get my messages through dreams so you better take it seriously." I became scared and bothered. I knew there was something wrong. I believed he was spiritually married but I didn't know what to do about it. I discussed it with him and he accepted to see a pastor for divine intervention.
Everything in the dream (Except the women part) came to pass when we finally decided to have some action. He couldn't enter. Just when he was about to enter, he 'came'. We tried another time and the same thing happened. We gave it a shot another time and it happened again. I told myself, "So this is what the dream was all about?" To make matters worse, I also don't feel anything whenever he touches me. A woman should 'rain' when the love of her life touches her but I don't. It's always a dry land. I thought perhaps I wasn't attracted to him any longer but now I think it goes beyond that.
I bought Golon Tula, I drank it for a whole week and I felt ready for some action. He touched me and I went dry. We couldn't sit and pretend that everything was alright. I had a heart-to-heart conversation with him yesterday and he admitted he has had that problem for six years. He's been to hospitals, tried herbal medicines, and even gone for therapy but it's still the same. He admitted having lost a couple of relationships because of that situation.
Now I'm in a fix and don't know what to do. Should I run or stay? He's had this issue for six years and there had not been any improvement. How long should I stay with him and be hopeful that there's going to be an improvement? That's my problem. I need advice. Please help