"I was Just Joking That Singer Portable Impregnated Me" — Abike Apologises to Singer Portable
Around 4 pm today, 2nd of January, A Lady identified herself as Abike posted a video on social media to call out the Nigerian upcoming singer, Portable Omolalami. He accused that Portable impregnated her.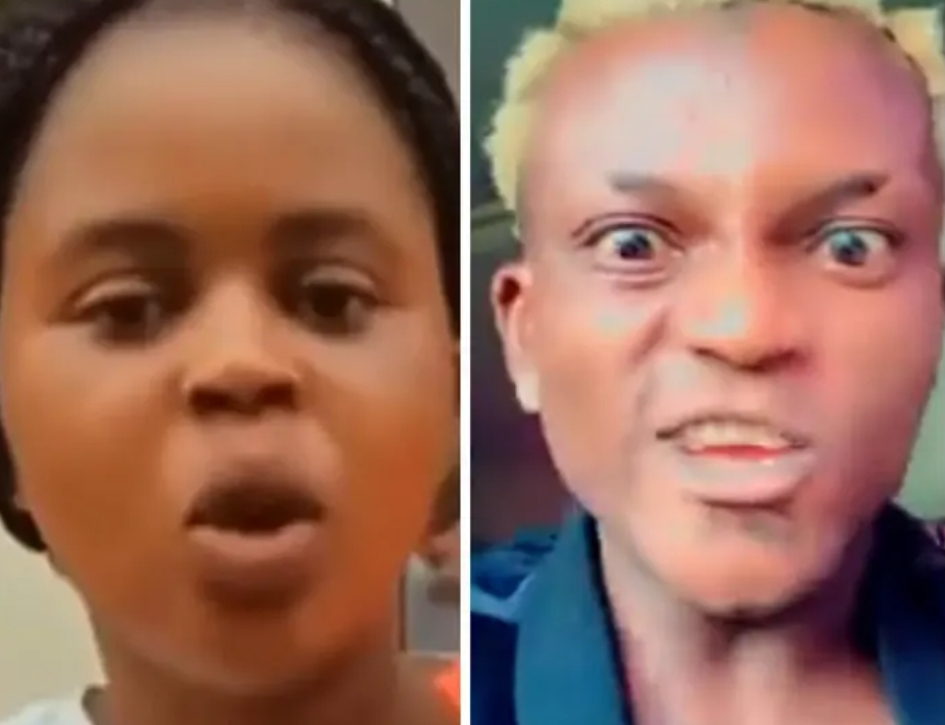 In the first video she posted on social media, she said, "Portable had fun with me last year, and it turned to pregnancy. He gave me money to abort the pregnancy but I didn't do it because it abomination to abort a pregnancy in my family. I heard that Portable is now a celebrity. He has not been sending money to me and my child. He's not picking my calls again. Please help me share the video".
Around 9 pm on this same day, she posted another video on social media to apologize for making people believe that singer Portable impregnated her. In the second video she posted on social media, she said,


"I was the lady that said that singer Portable impregnated me and I had a daughter for him, I'm making this video to apology to singer, Portable and Nigerians for making them believe singer Portable is responsible for my daughter. I have never met Portable in My life and I have never given birth before. I'm currently undergraduate. I was just joking with my friends, and I didn't know the video will go viral. The said baby is my friend's child. Therefore, I hereby apology to singer Portable"
Watch Video Below: