I Want My Sister To Divorce Her Husband Because Of What He Did To My Family- Lady Reveals
I was supposed to be happy for my sister. She was getting married and everyone was happy. I couldn't be any happy. Something in me didn't feel right about the marriage. Was it about the man? Was it about the job of the man? Was it about his tribe or it was my sister that I didn't want her to get married? I didn't know the answer to these questions.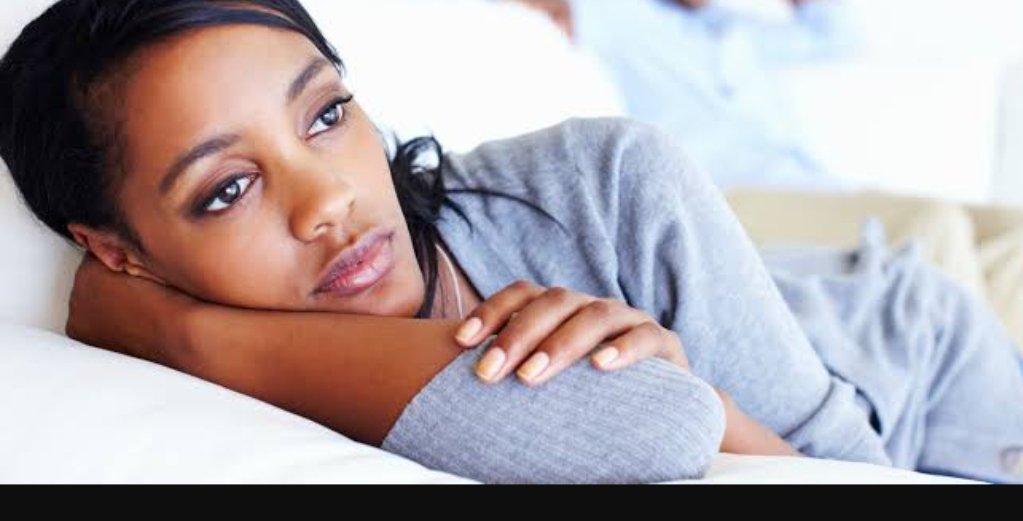 If I explained my feelings towards the marriage to anyone, they might have called me a witch, or a demon-fighting against her sister's happiness, and what have you. So, I shove it down where it deserved to be. Also, I didn't think it would have made any difference if I went to my sister and told her, "This man won't be right for you. Walk out of the marriage." She wouldn't because I had no facts to back my claim. I let things go. They got married. They were very happy but I couldn't be any happy.
A year after the wedding, my first nephew was born. He was so beautiful, it brought me joy. The only joy I found about their marriage. I told myself, "Maybe I'm wrong. The feeling I'm having is just baseless. They are going to be fine. Their marriage would be beautiful." The following year, they gave birth to another boy—my second nephew. I wasn't working then and didn't have so much on my plate so I moved in with them. My job was to help my sister take care of her kids.
I stayed for a few days but I was able to spot the issues in the marriage that my sister was trying so hard to hide. Well, it wasn't my problem so I went around doing the one job I assigned to myself; help with the kids. My sister's husband didn't have money each time there was a need for money in the house. When he finally provided something, it was too small it could take my sister and the kids through the day. One day my sister asked me for money. I wasn't working and she knew it so for her to ask me for money then it means the situation was dire. I gave her according to what I could offer. It didn't stop there. She kept asking and I kept providing. I didn't complain because I knew I was doing it for my sister, and my beautiful nephews.
By the time their marriage was five years old, they had four children. All of them were delivered through C. Section. I wasn't living with them at that time so I didn't know so much of what was going on there. My sister called one day and she was on the phone crying. She said, "I don't have anything on me. I've been starving and the kids too. Even money for a sanitary pad I don't have. Can you help me? Anything at all I would appreciate it."
I cried that day. I asked her, "How did you get to this point? Why are you not talking to anyone about your problems?" She opened up. She had lost her job and was in the house for the past two years. Her husband had refused to help with the kids so she couldn't get another job. He gives her 50 cedis weekly for upkeep. She is supposed to take care of the needs of the four children with that amount. She said, "I usually don't have money to cater for my own needs but I can't come running to you all the time. You also have your lives to live." I engaged her deeper into what her main issues were.
So her husband convinced her to have her tubes tied because he didn't want any more children. Just after my sister accepted his request, he went in for a girlfriend with whom he spent his time and resources. He rented an apartment for this girlfriend of his and moved in with her. They have a child together now. Someone who said he doesn't want any more kids now has another kid with a woman he's not married to. When my sister got the evidence of the existence of that girl, she said she confronted her, asking, almost pleading with her to stay out of her marriage. The lady told her point-blank, "I'm here to stay and not ready to go anywhere. If it bothers you, then you can leave the marriage for me." As if that wasn't enough, she got my sisters' number and called often to taunt her. Calling her old and useless.
After hearing the whole drama happening around her marriage, I took time off and visited her. Her condition was worse than I anticipated. I couldn't look at her in the face. Sadness engulfed me but I had to put up a bold front to make her look cheerful. When she asked me, "What do you want me to do now?" I responded, "My sister, you have to fight for your husband. Go down on your knees and pray. Fast if you can. People give testimonies about 21 days of fasting and prayers. Do it. The devil must release him."
What I really wanted to tell her was, "Divorce him and come home. You'll be better off than this." But I didn't want to come across as a single woman encouraging her sister to leave her marriage. I played it calm and yet hoping that she would make that decision for herself. She didn't. She stayed and hoped she would see the change she had been craving for.
Fortunately, the man approached our family and asked for permission to divorce my sister. We already knew what was happening so we didn't ask why and didn't seek to put any impediment his way. My family gave him the green light to go ahead. He triggered the process while my sister was home with us and trying to begin a new life for herself and the kids.
When my sister came back home, I put some money together and set her up. She has something she's doing now that brings enough money to her and the kid. Because of her situation with the kids, I felt it was necessary for her to get her own place so I got her a new place which she is yet to move in. She looks happy and the spark she lost while in the marriage had come back to her. She smiles a lot. She looks jolly whenever you're around her. It's safe to assume she's back to her feet again.
Now her husband has developed cold feet toward the divorce. Everything he does these days points to the fact that he has changed his mind about the divorce and wants my sister back. Ours is a typical Ghanaian family. The elders have advised her to take him back; "For the sake of the children." I don't know my sister's position now but it looks like with a little pressure she would go back to that marriage.
The feeling I had before their marriage hadn't left me. The man is still the same man and I believe things would be worse for my sister if she goes back. He'll never change. That other lady's issues hadn't been resolved. She still has a baby with him. That would keep them connected and I can foresee how the story would go for my sister. Now I can't say much but I have sworn to the heavens and the earth that I will never speak to my sister again if she goes back to that cheap man. He will never change. He cheated once, and he will do it again. That aside, there are diseases to think about. Anything at all can happen.
I've left it open. She can choose to go back to him but that would end the sister relationship between us. It's her choice now. I want her to be happy. I would always be here to support her. She knows she can trust me. I want her to insist on the divorce. I want her to see the end of the marriage. If she goes back, I will walk out of her life forever. Am I being too hard on a sister? I'm not married so I don't understand marriage and its issues that's why I'm being too hard on my sister? Or I'm right?