I Said I Will Never Date A Man With A Child But Guess Who I Married- Lady Narrates
I Said I Will Never Date A Man With A Child But Guess Who I Married- Lady Narrates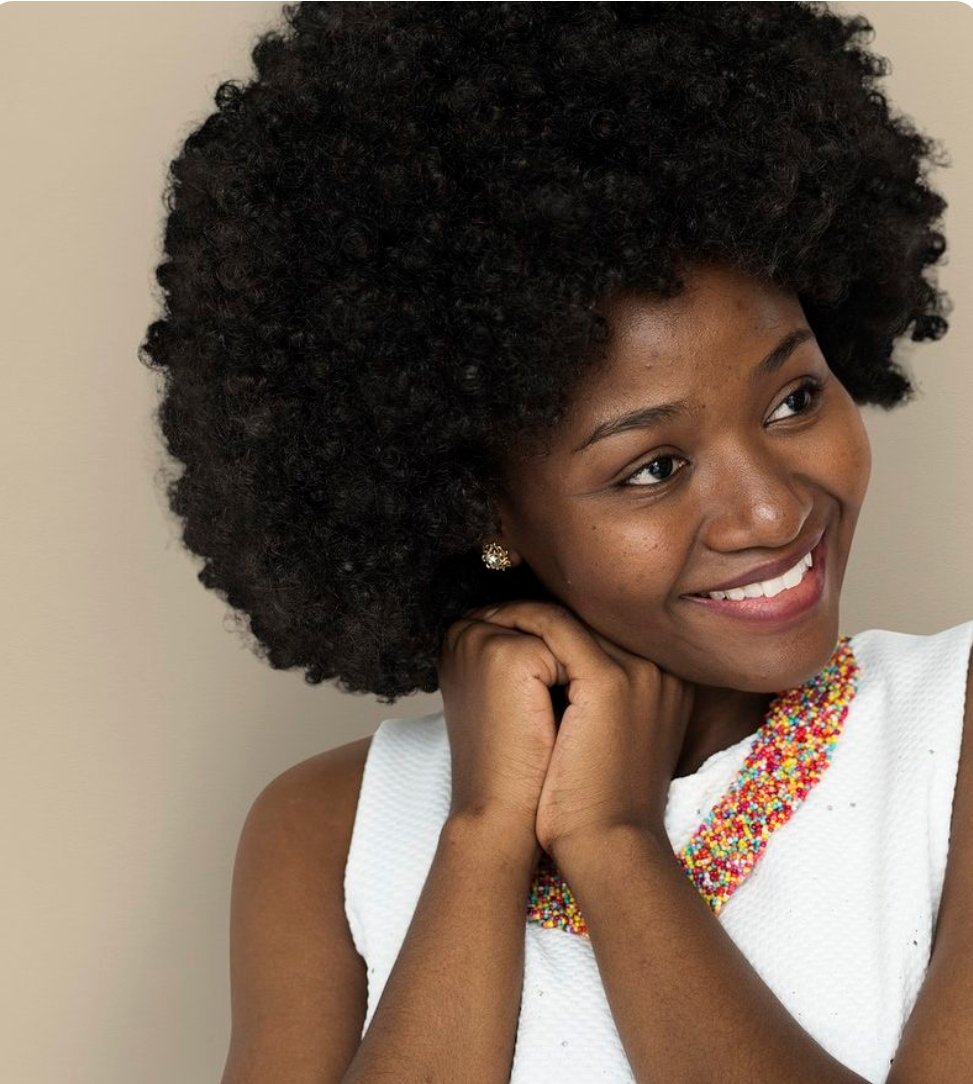 The day I was coming to Accra to register for my national service, it was my mother who scared me the most. She said, "It's Accra you're going, watch your purse very well. When you get down from the car, put your phone in your bag and tie the bag to your body. It's a very hot zone. Anyone at all can snatch your bag. If you don't take care, your whole being can be stolen without your knowledge." The way she said it was funny. I said, "How can someone steal my body without knowing?" She said, "Asked your father, he was wearing his spectacles when it got stolen at Circle. He didn't realize it until he got home. Go there and play soft. I will hear about you on Peace Fm."
Somehow, what she said sunk into my head so immediately I got out of the car, I did exactly as she said; my purse and phone in my bag and my bag tucked under my armpit. I didn't know where I was going. I needed to ask someone but I couldn't trust anyone. I walked around for about twenty minutes until I saw a guy walking out of a bank in my direction. He was neatly dressed in a suit and wearing a red tie. I said to myself, "He's in a suit. He might be a good person."
I waited for him. When he got to where I was standing, I approached him. I said, "I'm looking for an office they said was around this place but I've looked everywhere for it and can't find it. Do you know a company called this and that? Do you know where it's located?" He smiled. "Oh it's not far from here, you only have to go straight and then turn left, you'll see a security post right in front of you. Walk around it and go straight. Turn left again and then turn right…" I didn't wait for him to finish. I said, "I'm confused. How many left turns do I have to make?" He looked at me from top to down. He asked, "Wo baaha nkyɛ yɛ w'ehu?" I nodded.
He said, "Follow me." I was standing there. He said, "Or you're scared?" I said, "No". He said then follow me let me take you there." I followed him while keeping my distance. He said, "You see how you're behaving? I'm giving you one month. You'll grow horns." And then he laughed again. In my head I was like, "Why is this guy making fun of me? I looked at the back of his head and said in my head, "See his crooked head bi. If I don't know Accra, You too do you know Sunyani?" He took me to the security post and then said, "So now go straight and turn left, you'll see the entrance of the office you're looking for."
I thanked him profusely and went inside the office and presented my letter to them. I spent about an hour there and left. I had to pick a car to my uncle's place in Kwashieman. I didn't know where to go to get a car but I was hoping I'll meet another decent person again and ask for direction. When I got to the bank, that guy was standing there again. I was trying to hide but he saw me. He shouted, "New Accra girl…" I turned to look at him. He asked, "Were you able to find the place? Do you know where you are going now? I went closer to him and asked, "Where can I get Kwashieman car?" He asked, "You know exactly where you're going in Kwashieman? I said, "When I get there, he'll come for me." He asked, "Who is he?" I didn't answer. He said, "This is Accra ooo. Boys be smart forking so you better be careful."
I asked again, "Where can I get Kwashieman car?" He said, "Small turn left, turn right koraa you were confused. If I start showing you now, you'll put your bag down and start crying." I said in my head, "Why is this guy doing this to me?" He was all I had so I had patience for him. He told another guy standing there, "She's new in town. Take her to the taxi station and help her get a taxi to Kwashieman." I retorted, "I don't want a taxi. They said I should pick a trotro." He said, "Don't worry, I'll pay for the taxi." He gave the money to the guy and the guy walked me to the taxi station. I asked the guy, "Who is that man? He will like teasing paa." He said, "Don't mind him, that's how he is, always playful.
A week later, I started doing my national service. One day, I was in a queue buying kenkey when I felt a tap on my shoulder. I turned and it was him. He looked at my forehead from side to side. He said, "I'm checking if you've grown horns already." I laughed till I choked. He asked, "You've started working I guess?" I said, "Yeah." And then went ahead to thank him for his help the first day. He said, "I didn't want you to fall into trouble. The place you met me the first time is my office, if there's something you need, just come around and ask for Kwoffie." That day I took his number and he took mine.
We had lunch together one day and friendship started growing between us. We never stopped talking. At lunchtime, he will call me and ask, "Should we go to lunch together today?" I will answer, "If you ask me to come, I will definitely come." He'll then say, "Ok I'm asking you to come." I will go to him, have lunch and come back to my office. I loved his easy-going spirit. He didn't mince words but had a way of adding humorous flavor to everything he said. One day he proposed. I said, "Apologize for your behavior the first time we met before I will respond to your proposal." He laughed. "Are you serious?" I said, "Yes I'm serious." He said, "I'm sorry, forgive me for making fun of you that day." I said, "Yes, I will be your girlfriend."
He lived in the same house as his parents so I met his parents at the very beginning of our relationship. The day I met his father, I said to myself, "Crab doesn't give to a bird indeed." He was as funny as his son. He made a lot of jokes. He told me I was welcome to the family and even told me to report his son to him if he misbehaves.
After my service, I tried all I could to get a job but I couldn't. I was living with my uncle and didn't feel comfortable about it. My mother stoked pressure on me to return home. Anytime I told Kwoffie that I wanted to go back home, he told me to wait for another month and see what may happen. Six months after my service, I couldn't wait again so I decided to go back home. The day before I left Accra, I went to his house to pick something from his room. When his father saw me, he called me. He said, "Let me tell you some secrete my son hasn't been able to tell you. My heart skipped. He said, "He has a daughter with another woman. No, they are not together. They haven't been together since the child was born but he takes care of the child. I think you should know. Maybe he wouldn't have the gut to tell you."
That brought my mind to something. Somewhere along the line, he asked me if I would be comfortable to marry a guy who has a child. I told him, "I won't consider such a guy because I don't want baby mama issues and I don't want divided attention between my kids and another woman's kid." I didn't think about why he asked me that question but I gave him an honest answer.
When his father told me the secrete, I was very disappointed. I called him, "So when were you going to tell me that you have a daughter?" He said, "I didn't know how to tell you that's why I asked my father to tell you about it." That hurt me the more. When I hang up the call, I told myself, "It's good that I'm going back home. It's the end." But he never stopped calling me. He Said he was sorry he didn't tell me earlier. He said he told his father to tell me because he has realized I'm the one for him. One day I asked him, "Why didn't you settle with the woman you gave birth with? He said, "It was her family that didn't accept me. They took her abroad when our daughter was only one." I asked, "So where is your daughter?" He said, "She lives with her grandma." I asked, "You loved your baby mama. What if her family make a you-turn and accept you?" He said, "I've moved on so that can't happen."
One evening I intentionally asked my mother if she will agree for me to marry a man with a child. She said, "I don't like a man with a child that's why I didn't marry one but it's your life. I can't make that decision for you." Kwoffie called me one evening. He said, "I'm in Sunyani." I thought he was joking. I went to where he said he was standing and there he stood. He said, "I've come to apologize properly for not telling you right from the beginning. Forgive me. Don't forget it's me who gave you direction when you came to Accra first. Even that taxi fare I paid, you didn't payback. Consider all that and forgive me."
I didn't want to laugh but again it's the way he said. I burst out laughing. He spent the weekend in Sunyani. He met my parents. I told them everything about him and when he had gone, I told my mother, "He's the one I was talking about when I talked about the man with a child." She said, "He looks like a good man just that his head is crooked." I said, "He's a kind man." She asked me, "But who told you he wants to marry you that you're getting ahead of yourself?" I only laughed at that.
A year after I got a job, we got married. On our honeymoon, he showed me a message he received from his baby mama. She said, "I thought you're waiting for me but all the same, congrats and good luck. She's beautiful." I asked him, "How did she know?" He said, "Everybody gets to know about death and weddings." I saw him typing something. He showed it to me. It was a response to the message. He typed, "This is his wife speaking. Thanks for the compliments and kind words."
She believed I sent the response so she called to apologize. She said, "I was only joking." I said, "I know." We've been talking once in a while. We've been discussing her daughter—our daughter. Both of us know our roles and we are determined to do just that and nothing more. We've been happy. We've never stopped laughing. I only pray it continues to the end.