I Regret Knowing You! Angry Lady Threatened Her Boyfriend For Refusing To Buy Her IPhone (Read Chat)
A man has reportedly broken up with his girlfriend of two years over her decision to place material things above the love they shared.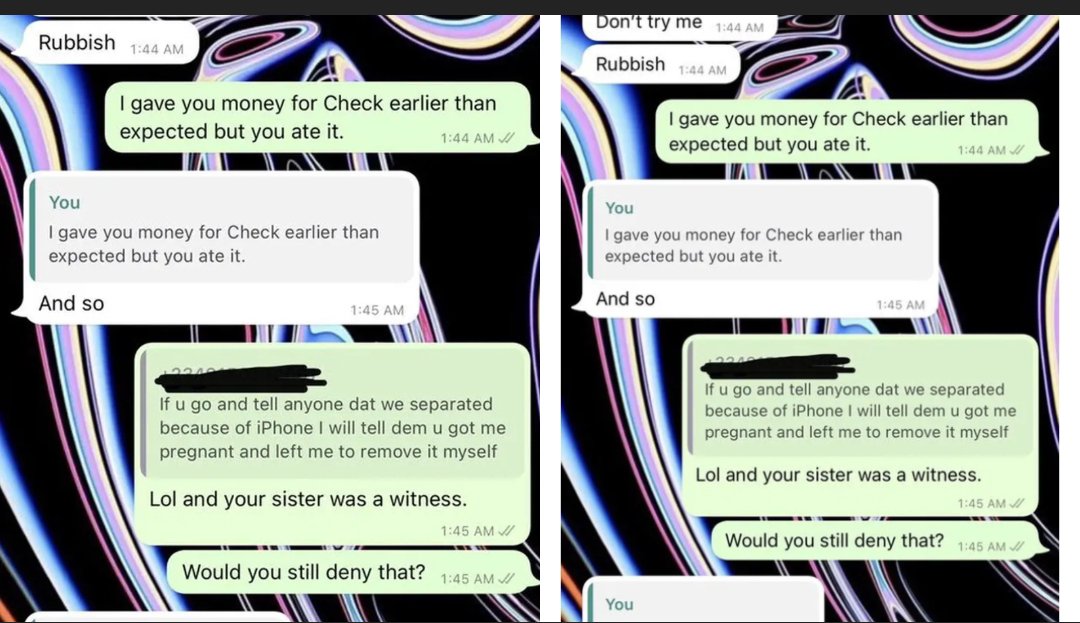 The lady asked him to buy her iPhone 11, and he refused, so she threatened to break up if he doesn't get it for her within a deadline.
He went further and asked her if she values the iPhone more than their relationship and she answered in the affirmative.
The story was shared by Founder of Alpha Male Movement, Shola, and he posted screenshots of chats between the couple.
Shola wrote; "A guy sent me a dm of his girlfriend giving him a deadline to get her an iPhone 11 unless she was gonna breakup with him, this was after getting her a bone straight.
He asked so the phone is more important than our 2years relationship, she said yes, and he did the breakup instead.