I Promise to Pay $1M to Anybody Who Can Arrest And Bring Me Putin Head- Russian entrepreneur Vows
A Russian entrepreneur has put a $1 million bounty on the head of President Vladimir Putin.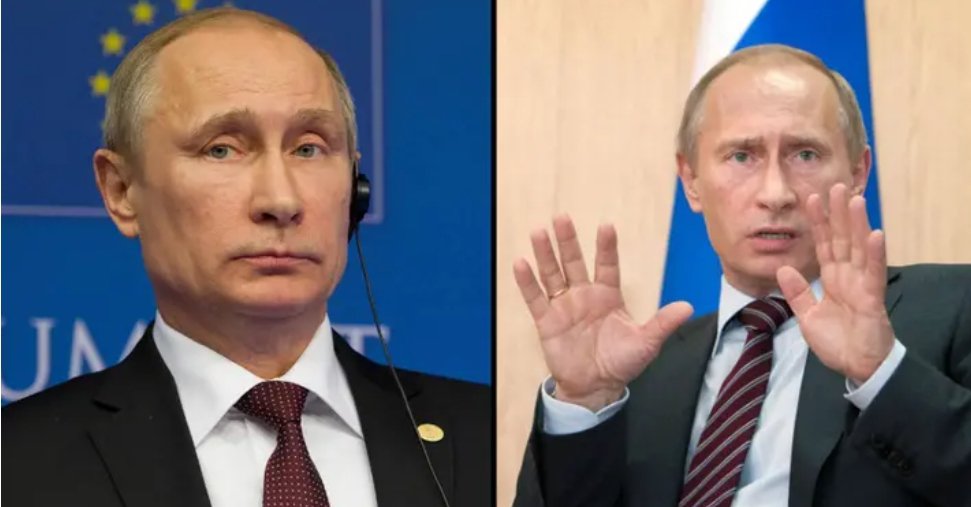 Alex Konanykhin is offering up the incredible sum of cash to whoever is able to capture the Kremlin leader 'dead or alive'.
In a post on LinkedIn (of all places), the former banker hopes the incentive will see Putin taken into custody and the war with Ukraine ended.
He wrote: "I promise to pay $1,000,000 to the officer(s) who, complying with their constitutional duty, arrest(s) Putin as a war criminal under Russian and international laws.
"Putin is not the Russian president as he came to power as the result of a special operation of blowing up apartment buildings in Russia, then violated the Constitution by eliminating free elections and murdering his opponents.
"As an ethnic Russian and a Russian citizen, I see it as my moral duty to facilitate the denazification of Russia.
"I will continue my assistance to Ukraine in its heroic efforts to withstand the onslaught of Putin's Orda."
According to The Jerusalem Post, Orda means 'horde', or 'a predatory, plundering gang'.
Putin's actions have been met with international condemnation. Credit: Alamy
Konanykhin's original post featured a poster showing Putin's face in the middle alongside text that said 'Wanted: Dead or Alive…for war crimes'.
The International Criminal Court (ICC) has already announced it will be investigating Russia over possible war crimes committed following the invasion of Ukraine.
ICC chief prosecutor Karim Khan revealed in a statement that he believes 'alleged war crimes and crimes against humanity have been committed in Ukraine' and an investigation into Russia's actions will be launched 'as rapidly as possible'.
The announcement comes days after widely-banned cluster munitions killed one child and two adult civilians at a preschool in Okhtyrka, Ukraine.
Damage at an apartment complex after a rocket attack in Kharkivskiy District, Kyiv. Credit: Alamy
Open source reports confirm that Russian forces were active in the local area at that time.
Cluster munitions are broadly banned in the global community as they explode and scatter dozens or even hundreds of explosives which often do not detonate on impact, leaving remains that act as landmines and place civilian life at serious risk.
Amnesty International secretary-general Agnès Callamard said there was 'no possible justification for dropping cluster munitions in populated areas, let alone near a school'.
"This attack bears all the hallmarks of Russia's use of this inherently indiscriminate and internationally-banned weapon, and shows flagrant disregard for civilian life," Callamard said.
"Plain and simple, this should be investigated as a war crime."
Russian forces have also been accused of using cluster munitions in an attack against a Ukrainian hospital that killed four civilians and another 10.
Human Rights Watch arms director Steve Goose called on Russian forces to cease the use of such weapons that 'indiscriminately kill and maim'.