I Only Assisted Him To Cut Off Her Head- Boys Who Killed a Girl For Money Ritual Confused
A source, who confirmed the incident to our correspondent said the slain girl, identified as Rofiat, was a resident of Idi-Ape; she was a girlfriend to one Soliu, who is now in police net.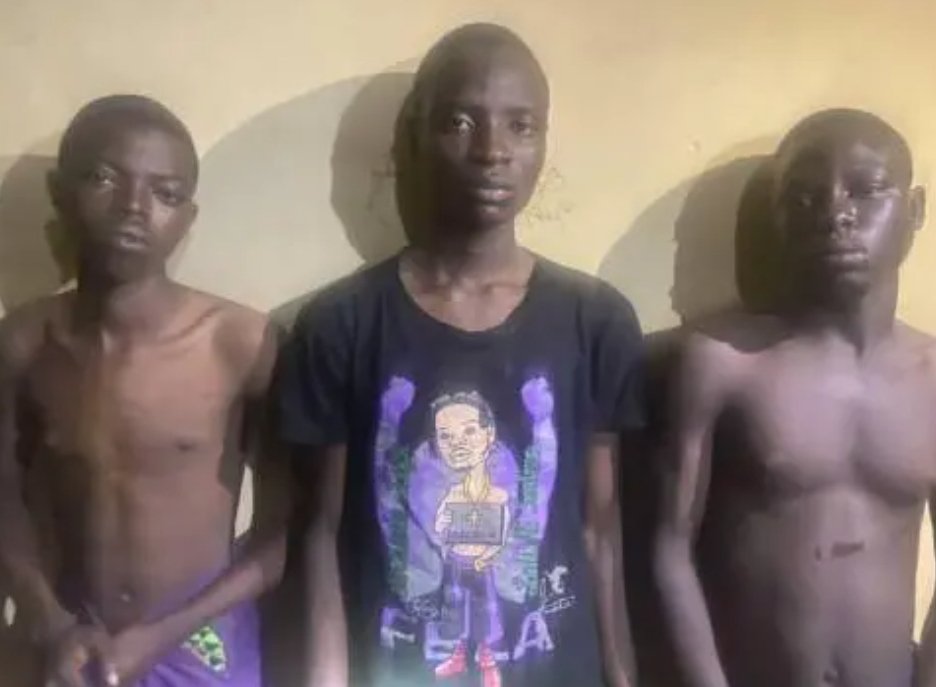 In a viral video, Mustakeem Balogun, who is 20 years old explained that Soliu had strangulated the lady, while he assisted in cutting off the head by using a sharp object.

He confirmed that the girl's head was meant to be used for money ritual.


Balogun said, "We wanted to use just her head alone for money rituals. Soliu strangled her and he told me to assist him and we cut off her head."

The Police Public Relations Officer, Abimbola Oyeyemi, confirmed the incident, saying the boys were in custody.

He said "On interrogation, the arrested suspects confessed that what they were burning in the local pot is the head of the girlfriend of their escaped accomplice..
"They confessed further that the girl who was simply identified as Rofiat was lured by her boyfriend simply identified as Soliu to where she was murdered by four of them, after which they cut off her head and packed the remains in a sack, and dumped it in an old building.
"They subsequently led policemen to the building, where the dismembered body was recovered and deposited at general hospital mortuary for autopsy. The short cutlass and a knife used in cutting off the deceased head were also recovered