"I Met My Husbands on Facebook, I Never Knew He Was Hiding A Big Secret From Me- Lady Narrates (Video)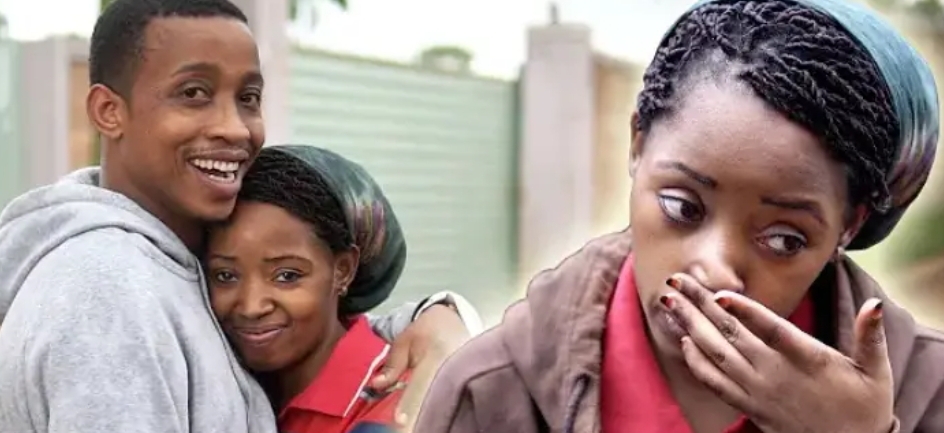 Jack used to be a football player but one day he collapsed and went in a comma for a whole month and when he woke up, he was paralysed due to stroke.

His dream of becoming a footballer was shuttered since he could do nothing for himself and he had to depend on people to help him.

He met Kenia after getting sick and even if he tried informing her that he was sick, she insisted on meeting him.
Jack and Kenia met on facebook but Kenia was not aware that Jack was disabled since he never posted his photos on his Facebook account.
Kenia claims that she was shocked when she met Jack because she never thought that he disabled and his situation was that serious.
She lived with him for a week and all this time she was regretting meeting a disabled man. After she left Jack, she sweared never to return to him again but love is blind.

Her family was mad at her when they realized she was dating a disabled man. She decided to go back to although she was regretting having a disabled man.

Kenia has learnt to love Jack and she claims he is the best husband that she has in her life and she can never regret.


Kenia is also sick where she needs to undergo a immediate surgery but due to lack of money, she has not managed. Jack needs medication too but they have no one to help them.
Their families abandoned them and they have no one to help them and that's why they are pleading with well wishers to help them get treated and they will forever be greatful.
Watch Video Below: