I Married My Husband Because Of His Money But This Happened After Our Marriage- Woman Narrates


There's no pride in saying that you married someone because of his money. In a world where everybody tells you to marry for love, it's almost unheard of to admit that you married someone because of his money but that's what I did. My friends warned me; "Gloria, don't make the mistake of marrying this man when you know very well that you don't love him." When I wasn't there with them, they judged me. They called me a gold-digger.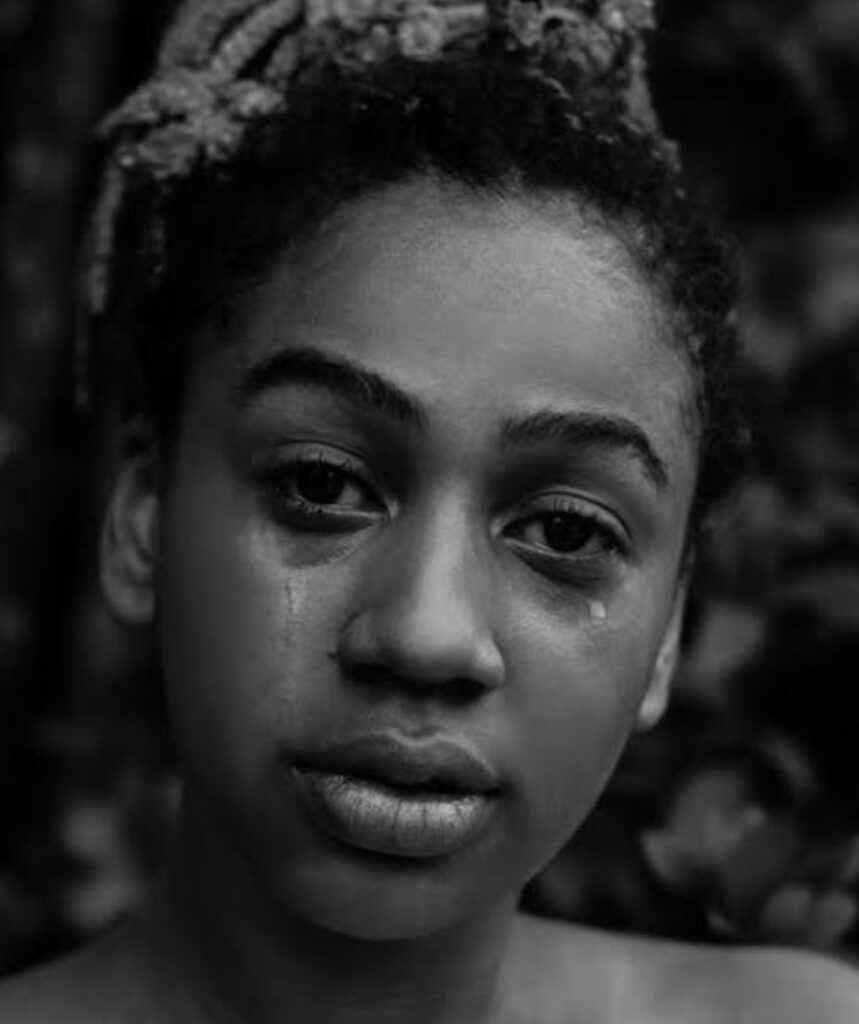 It was my aunt who introduced me to him. She told me, "I know a man in the US who wants a woman to marry. You're beautiful and well-behaved and I think he'll like you. If your mind is in it, tell me and I will take it from here." She showed me his pictures. A lot of them. I looked at him from all angles, he wasn't a man I liked. I wanted a tall man but he was short. I didn't want to marry a man who's more than five years older than me. He is ten years older. Plus a couple of other things I didn't like about him.




I told my aunt, "If he's well behaved, then I can consider him." She said, "I know him very well. He's a gentleman. He would take care of you very well that you'll always come around and say thank you to me." I laughed and said, "I'm ready to get to know him."


Three days later he called. He said, "Are you Gloria?" I said "Yes I am Gloria. I guess I'm talking to Uncle Mark." He said, "Don't call me Uncle. My name is Mark." I said, "Mark, nice to meet you. My aunt has said a lot about you." He asked, "I hope they are good things?" I said, "Yeah, only good things."




So, he said he loved me. And I said I was ready to give him a chance. He called me beautiful. I said, "You're a good-looking man too, considering your age." (He wasn't good-looking)." He said, "It's God who's keeping me this young.


We started dating. I wasn't working at that time. I had been looking for a job for three years and I'd found none. When I told him I was unemployed, he said, "Don't worry. I will take care of you until you find something to do for yourself." He sent me money every week. That my aunt came for her share every weekend. He asked me, "You live with your parents?" I said, "Yes, since I don't have a job." He said, "Look for a place to rent. I will pay for it." I did and just as he promised, he paid for it.


Whatever I needed, he provided. I started bragging to my friends, "Get yourself a man who pays and stop going after all these broke boys." My life was totally changed just within some months. I could send money to my parents and I could afford their medical bills though I wasn't working.


He said he was coming to Ghana. For days, I couldn't think straight. I was worried about how I was going to relate to him. "What if I do something for him to know that I don't love him that much?" "Can I kiss him?" Can I hug him without showing any signs that I dislike him?"


He came to Ghana and the first time I saw him, I couldn't even hug him. He looked shorter than I thought and looked older than I imagined. To Make matters worse, he told me, "I'm going to live with you because I have nowhere to go." You can imagine my shock. He said, "That's the best way for us to know each other and be sure of each other."


After all, he rented the place for me so I had no reason to say no. He came to live with me and took me to wherever he was going. He started showing me his businesses; the shops he had in Accra. The buildings he owned that he had given out for rent. He showed me the lands he was about to develop. A lot of properties. He said, "We're going to have a beautiful future, trust me."


One month later, he was gone. Three months later, he sent his family to my house to do the 'knocking' ceremony. Five months later, we got married while he was abroad. All this while, I was looking for a reason to love him apart from the fact that he had money to take care of me. I didn't find any. It felt like the two of us belong in different worlds. We didn't have a single thing that we were both interested in. Our conversations were stale. We hardly had a moment where the two of us laughed out loud about anything. The connection was simply not there but after marriage, I said to myself, "He loves me and it shows so I'm going to do everything to love him back."




I moved from the rented apartment to one of his buildings in town. A few months later he was back in Ghana. I met him at the airport and immediately I saw him, I hugged him. That was the first hug I had initiated. It felt ok. When he woke up the next morning, he asked, "What are you going to eat?" I said, "I haven't thought about anything. What about you?" He said, "Watch me." An hour or so later, food was ready; proper 'ampesi' with garden eggs stew." I said, "You cook?" He said, "I do. I'm a very good cook for that matter."






For the next three months that we lived together, his true colors came to the fore and it moved something in me. He washed with me. He cooked with me. He taught me new things every day and for once, I found something to love about him; his storytelling. He could narrate a story to you and you might think you're watching it on the screen. Each night, I will intentionally ask him a question about the days when he was young. Immediately he starts narrating the story, I start to smile. I looked at him and didn't see how short he was. All I saw was a man putting enough effort into a story to make me smile.




When he traveled back to the US, I started missing him. For the first time in our relationship, I sent him a message, "I'm missing you. Don't leave me again the next time you come around." He replied, "Or you'll like to come around?" I said, "You'll be coming in the next six months. I will wait and leave with you." He said, "Why don't you come so we go back together instead?"




After that conversation, I saw myself in a different light with him. Love was creeping in on me and I was enjoying every bit of it. His age didn't matter. Our differences didn't matter too. He was all I had and I had no other option than to open my heart to accept whatever he brought my way. I went to the US for the first time and spent only a month. He didn't waste time to show me off to his friends. He treated me like a trophy. He would take my hand in his hand and walk with me while holding my bag. Each day brought a new light into our relationship until I could confidently say to myself, "This is the only man I've ever loved truly with all my heart."




We've been married for nine years now. We have two sets of twins and we've had some troubles. The good thing is, his age and maturity make things easier when troubles come. He had become the man I didn't know I need. I wish I could turn back the hands of time and love him right from the beginning because to date, our beginning makes me feel embarrassed.