I Have Paid my Rent for 2022: Man Breaks his Piggy Bank after Saving 2k for a Year, Shows off over N600k
A Nigerian tried to inspire netizens by displaying the large sums of money he had saved over the course of a year in his piggy bank. Mc Tboy Samuel, an on-air personality and comedian, was ecstatic as he arranged over N620k he had saved in the boxes.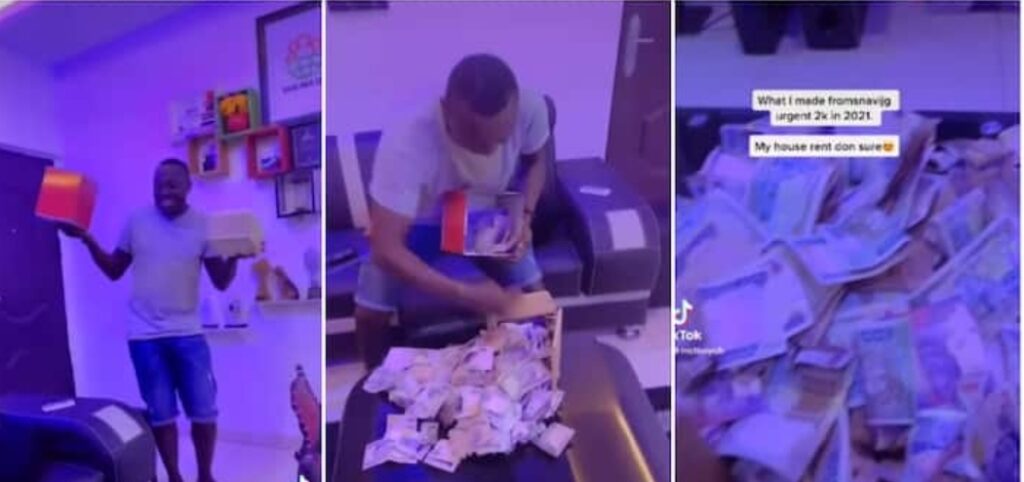 It was with great joy that the man declared that he had paid his housing rent for the year 2022, laying a challenge to netizens to adopt a savings culture.
An Imo-based On Air Personality, Mc Tboy Samuel, has stirred massive reactions on social media after showing the heap of cash he got after a year of piggy banking.
In a Facebook post on Saturday, January 1, Samuel shared how he took a decision at the start of 2021 to save 'his urgent 2k' after purchasing two piggy banks from one John Okoye
Watch Video Below: