I Have a Friend Who Was Earning N350k In Nigeria But Left It All And Travel To Canada- Man Says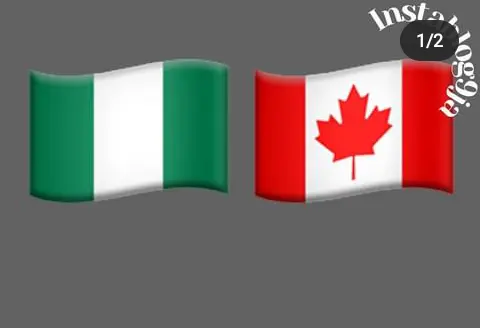 A few hours ago a Nigerian man identified with the name Tweet Oracle seems to have taken to his social media page to narrate what his friend is going through after he moved from Nigeria to Canada for greener pastures as she says "I Have A Friend Who Was Earning N350k In His Job In Nigeria & He Left It All To Travel To Canada"
According to him, he noted that one of his friends was working and earning the sum of three hundred and fifty naira (N350) monthly in Nigeria. Furthermore, he stated that he (friend) wanted a good life so he left his well-paying job behind and relocated to Canada to live.
However, it seems like after two years of life over there things appear to be very tough with him as he affirms that his friends have started complaining bitterly that he took the wrong decision to travel overseas so therefore he wants to return home.
In conclusion, this friend who seems to feel the pain of his brother man also stated that this is one of the big mistakes most Nigerian are fallen into. As he affirms that most of them who are over there would not tell what they going through simply because they don't people out here to understand their condition until they are faced with terrible hardship.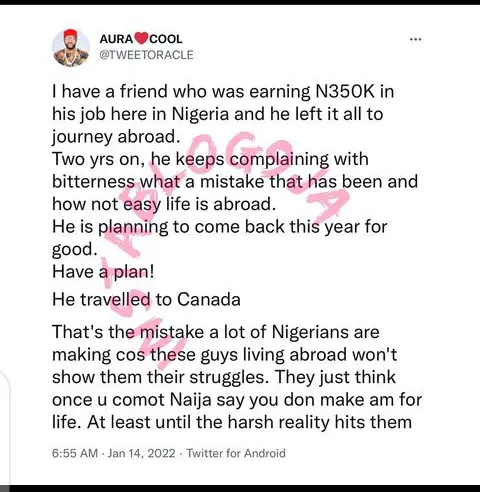 Guys what can you say about this, do you think it was wise for the guy to have left is well paying, and traveled abroad. Thanks for reading sharing and following.