I Divorce My Wife Because She Over Uses Social Media And She Doesn't Care About Our Home – Steve Laments
A Public Figure and Instagram Celebrity who distinguished himself as Steve Thompson, have stated that he divorced his wife because she over uses the social media and she finds it difficult to care for the House.
Steve Thompson revealed this on his Instagram page and it was later reported by 'Gossipmilltv', a platform that reports about the activities of Top Celebrities and their popular posts on Sunday 9th of Jan. 2022
According to Gossipmilltv, they revealed that Steve Thompson has made it clear that he has divorced his wife, Mrs Sandra Iheuwa because she over uses the social media and cares less as regards the house chores.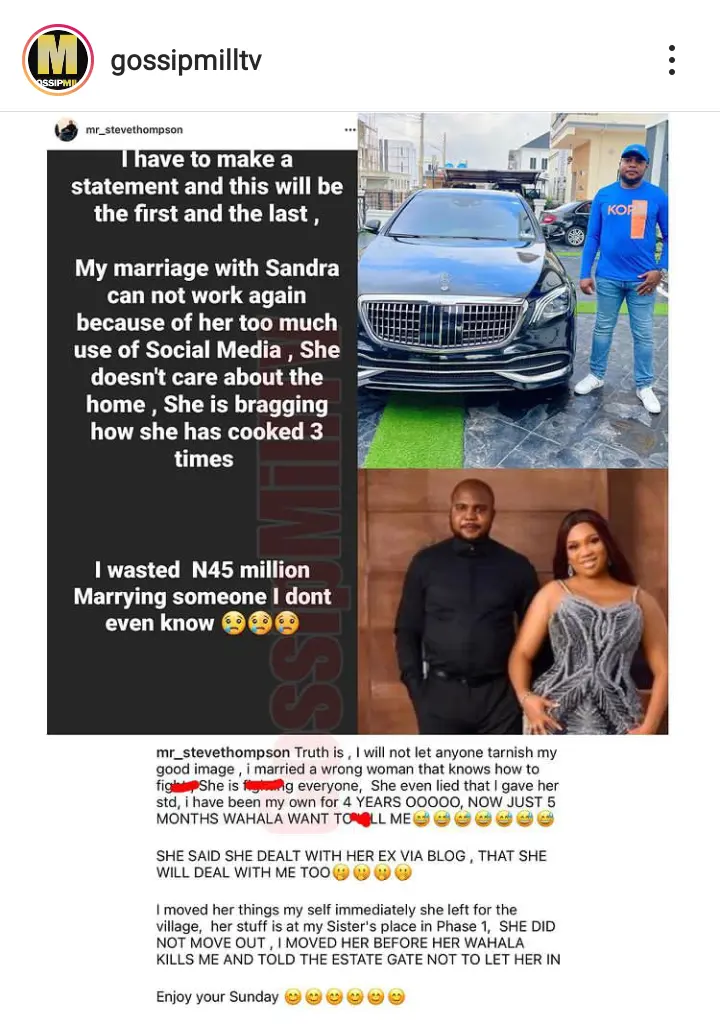 Mr Steve Thompson laments that he wasted 45million to marry Sandra his Wife he added that she leaves the whole house dirty.
He made it clear that no man can be able to live with Sandra.
Mr Steve revealed that he moved out all the properties belonging to Sandra to her sisters place when Sandra left for the village.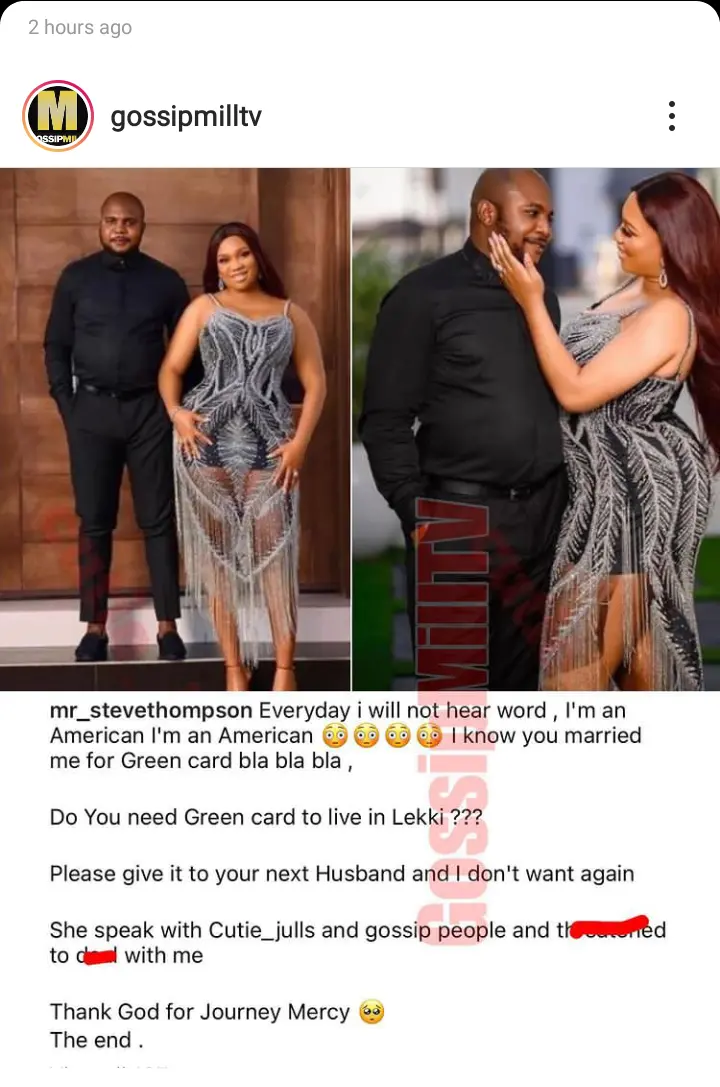 Sandra Iheuwa is a Nigerian businesswoman and Ex lover of Ubi Franklin. As a matter of fact, she came into the limelight because of that.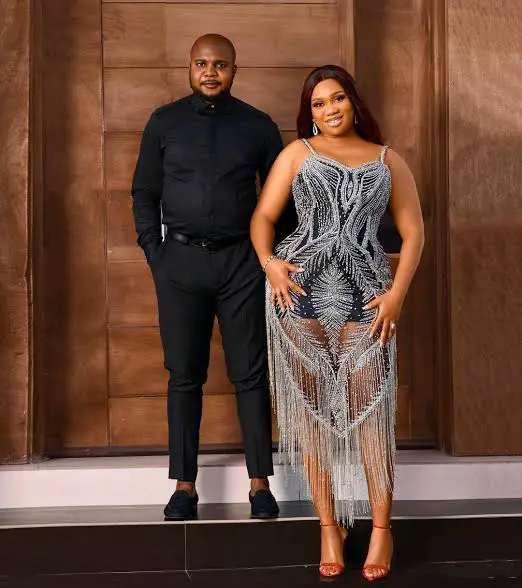 Currently, there is no public info on Sandra Iheuwa's early life, but one known fact i that she hails from an Igbo tribe.