'I Did It For Allah' Most Wanted Terrorist Confesses How He Was Forced To Butcher A Police Officer
Wanted terror suspect, Salim Rashid Mohamed, who was arrested by authorities in the Democratic Republic of Congo (DRC) has revealed details of how he committed a gruesome murder of a police officer in the pursuit of jihadism.


Rashid narrated how he was instructed by a man identified as Abdalla, the leader of a terror group known as the Allied Democratic Forces (ADF), to commit the crimes.

"I was given a machete and was instructed to behead him by soldiers from the ADF. They also instructed me to rally the people to spread Islam in order for Islam to rule all over the world."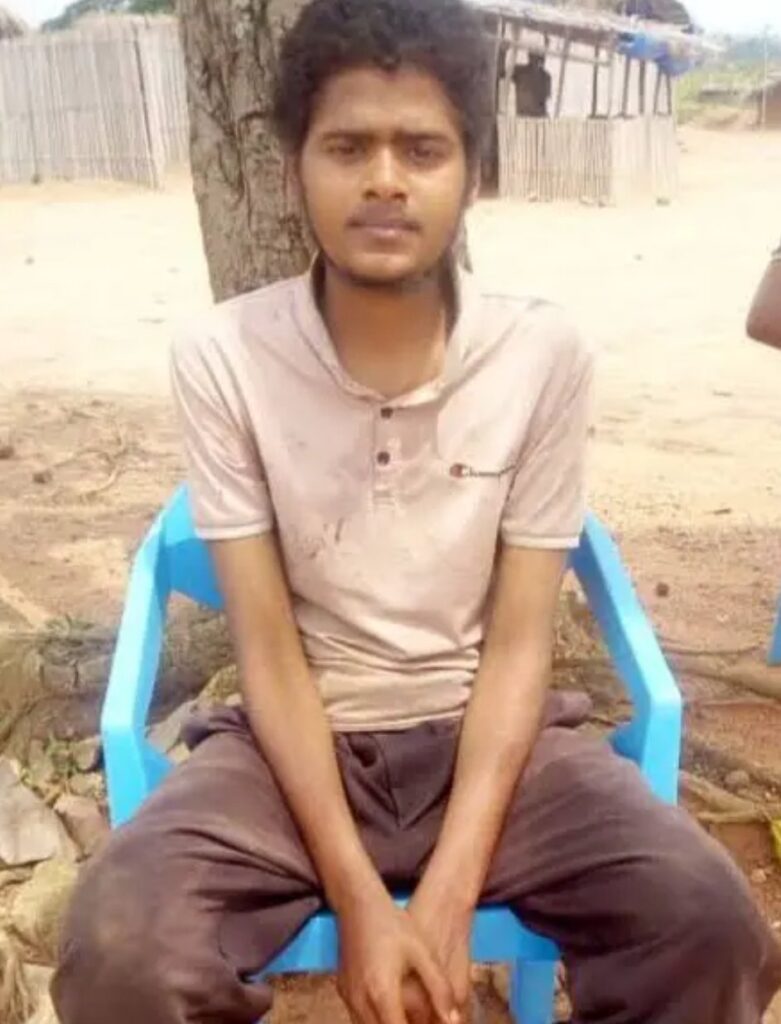 "I did it for Allah," Rashid stated.

In the interrogation videos seen by Kenyans.co.ke, Rashid, who was wanted by Kenyan authorities and had a Ksh10 million bounty on his head, was not remorseful in his confessions.
He further narrated how he found his way to DRC by using little known and used routes as well as trekking for long distances through forested areas.
Rashid also pointed out that the instructions from the terror group leader were to rally people to convene in the Democratic Republic of Congo in order to fearlessly spread jihadism.
Upon his capture, a watered-down Rashid narrated to the authorities in DRC how he picked fruits and vegetables from the roadsides during his travel from Kenya to Congo.
According to the Directorate of Criminal Investigations (DCI), Salim left Kenya for Turkey in 2016 allegedly to join a Turkish university for undergraduate studies.
However, in the same year, Turkish authorities deported him back to the country after he was arrested trying to cross over to Syria. He was released pending the production of evidence from Turkish authorities.
"A year later, the suspect escaped our dragnet in an intelligence-led operation by ATPU detectives, after explosives were recovered in a house he was occupying in Kwale county.
"The suspect who was determined to fulfill his jihadist ideal was intercepted by detectives at the Moi International airport in Mombasa, on May, 12, 2019 as he attempted to flee the country to Sudan. He was placed behind bars and charged with various terror offenses, related to the explosives materials discovered during the raid in Kwale in 2017," read part of the statement from the DCI.
The Detectives pointed out that Salim continued to attend court sessions until in 2020 when he allegedly fled the country and sneaked into Congo through Uganda alongside his two friends.
"During interrogation, the terror suspect told detectives that he had been looking forward to fulfilling Jihad before going to paradise, where 72 virgins awaited him," the DCI stated.
ADF, which has been in operations since 1996, is responsible for hundreds of deaths of innocent civilians in Congo and Uganda.