"I Can't Date A Serial Killer"- Man 'Bolts' After Lady He Took On A Date Ate 8 Wraps Of Fufu Within 10 Minutes
Twitter user narrates his encounter with a lady he went on a date with, he said he bolted to save his life.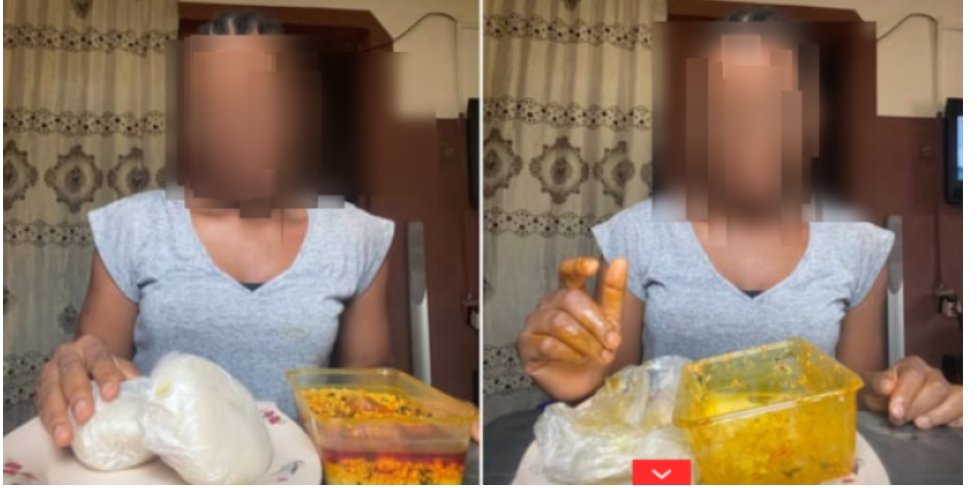 The man identified as Uncle Bayo on Twitter took to the micro-blogging platform to share his experience with this lady who he claimed swallowed 8 wraps of fufu in just a few minutes at a restaurant.

According to him, the lady ordered for Fufu with vegetable soup and to his shock, the lady ate the fufu in 10 minutes. He said that was the last day the lady heard from him as he can never date a serial killer.
In his words;

"I remember when I asked this girl out on a date and she agreed. So I picked this fancy restaurant on the mainland but she insisted that she knew a place and I said ok.

We got there and it was a big canteen I was surprised but it was still okay. When it was time to order, she ordered eight wraps of akpu with vegetable soup.

I immediately told her that I wasn't really hungry and I can't eat that, she said it was just for her. In my mind I was like "Wtf". I ordered for rice normal.
In about 7 or 8 minutes, this girl was done eating.. like she cleared 8 wraps of akpu in less than 10 minutes Loudly crying face. I just opened my mouth in shock the whole time.

That was the last day she heard from me. I will never date a serial killer."